Nokia Lumia 920
6th Nov 2012 | 17:17
Can the Lumia 920 offer the standout Windows Phone 8 experience?
Introduction
The Nokia Lumia 920 is the flagship handset from the Finnish firm, but it's no longer Microsoft's darling device, with the HTC 8X selected as the signature Windows Phone 8 handset.
But the Lumia 920 is the most feature-packed of the initial Windows Phone 8 line up, as Nokia looks to regain its dominance in the WP market and ride the new OS wave to success.
With its impressive spec sheet it's no surprise the Lumia 920 comes at a price, available exclusively for now on EE in the UK from £36 per month and £129.99 upfront, but you'll only get 500MB of data, SIM-free prices are expected to be around £450.
In the US AT&T is the exclusive carrier, offering the Lumia 920 for £149.99 upfront on a two year contract, while SIM-only prices are expected to settle around the $600 mark.
The handset itself follows on from the design of the Nokia Lumia 800 and Lumia 900, the latter of which is the natural predecessor of the Lumia 920, offering up the Finn's big-screen Windows Phone experience.
Front on you'll be hard pushed to tell the difference between the Lumia 920 and Lumia 900; however the newer handset has a smaller bezel above the screen, but a larger one below it.
It's a strange decision and if we're honest the additional space below the three touch buttons; back, Windows and search, seems a little unnecessary - reminiscent of the Motorola Razr.
The Lumia 920 is pretty big as far a smartphones go these days measuring 130.3 x 70.8 x 10.7 mm, with the unibodied polycarbonate chassis providing a sturdy, premium finish – however its weight is noticeable.
Tipping the scales at 185g the Nokia Lumia 920 is unmistakably heavy, especially if you're coming from the 112g iPhone 5 or 133g Samsung Galaxy S3.
And while the weight may be a shock to start with we did become accustomed to it, and after a few days use it was honestly no longer a real issue – however those with smaller palms may still find it a bit of a struggle.
The rounded sides of the Lumia 920 make for a smooth, comfortable hold, as long as your hand is big enough to wrap round the handset, and with the physical keys all located on the right hand side, they're relatively easy to hit.
On the right there's the volume rocker switch, followed by the power/lock in the centre and a physical camera shutter button towards the base – a rarity among smartphones these days, but something Windows Phone handsets stick with.
The main feature on the front of the Nokia Lumia 920 is the 4.5-inch IPS TFT screen, which provides a crisp, bright display offering up an HD resolution of 768x1280.
It's not quite as large as the 4.7-inch display on the HTC One X+ or the 4.8-inch Galaxy S3, but it is the biggest Windows Phone 8 handset currently on offer, with the Windows Phone 8X clocking in at 4.3-inches.
On top there's a centralised 3.5mm jack, which Nokia claims makes it easier to slide into your pocket when you have headphones plugged in (it's certainly a better position that the side location on the Nokia N95), next to a microSIM tray which requires a little tool included in the box to pop open.
The presence of the SIM slot reveals there's no access to the 2,000mAh battery housed inside the Lumia 920, plus there's no SD slot to expand on the 32GB of internal storage.
The left side of the Lumia 920 is an uninterrupted slice of polycarbonate allowing you to marvel at the beautifully curved edge.
On the bottom you have a microUSB port flanked by a couple of speaker grills and two exposed rivets, similar to the ones on the base of the Google Nexus 4 and down the sides of the Motorola Razr i.
Place the Lumia 920 face down and it becomes even more difficult to differentiate it from the Lumia 900, with the centralised 8MP camera lens, sliver plate surround and dual LED flash the only features on the back.
The only clue that this is a different handset is the word Nokia in large text on the sliver plate, instead of Carl Ziess on the previous model, which has now been relegated to a smaller font next to the firm's name.
The matte black finish on our review model completes the minimalist industrial design, with the Lumia 920 is also available in grey, white, red and yellow which sport a glossy finish which we reckon looks a bit cheap.
As long as you can get over the size and weight of the Nokia Lumia 920 - we did after a few days - you'll find it's a robust device which certainly feels premium in the hand, with possibly only the iPhone 5 feeling classier.
Interface
The Nokia Lumia 920 is one of the very first smartphones to come running Windows Phone 8, the latest version of Microsoft's mobile platform.
While Windows Phone 8 is a very different user interface to the Android and iOS offerings we've become accustomed to, anyone upgrading from Windows Phone 7.5 will feel at home here.
Windows Phone 8 is less of a dramatic overhaul, something RIM is doing with BlackBerry 10, and more of an incremental upgrade, similar to the Ice Cream Sandwich to Jelly Bean transition from Google.
One of the new features to come with WP8 is support for multi-core processors, allowing the Lumia 920 to pack a 1.5GHz dual-core chip backed up with 1GB of RAM, which means there's plenty of power available.
Switch on the Nokia Lumia 920 and you're greeted by the lockscreen which unlike Android, and even Apple's iOS, doesn't offer up any shortcuts for you to jump into apps.
All you can do is slide up on the screen to unlock the handset, or if you fancy taking a picture you can hold down the camera shutter key on the right of the handset for a second or so, which will launch you straight into the camera app.
Although app shortcuts are unavailable there is a range of information that can be displayed on the lock screen.
You can set a particular app to display information as part of the background image, such as Facebook pulling in images from your profile, or stock images from Bing being used as the background.
Additionally you can also set text to appear under the clock, such as your latest Facebook update, or the next event in your calendar.
According to Microsoft you'll be able to select sports or news updates as well to display on the lock screen, but there's no obvious way to get additional apps working on our Lumia 920.
Lastly the lockscreen will also show you the number of next texts, emails, missed calls etc you have received, and you can select which ones you want to display from the settings menu.
Get past the lockscreen and you're greeted with the main Windows Phone 8 landing page – no multiple homescreens or pages of apps at play here, Microsoft are keeping things simple.
The homescreen is adorned with a number of live tiles, which can be moved, removed and resized by holding down on them. Another new feature for Windows Phone 8 is the new, smallest size of live tile, allowing you to cram more on the screen.
The live tiles makes it easy to jump into your key apps such as messaging, phone and email and the three size options means you can have an efficient and attractive layout.
Expand a live tile to its largest size, which spans the width of the Lumia 920's display, and it will offer up information from the associated app, e.g. the messaging tile with show the text from a new message, while the calendar will display upcoming events.
The tiles which link to stock applications on the Nokia Lumia 920 all sport the same colour, but this can be changed by adjusting the theme in the settings menu, where there's a whole range of lurid shades to pick from.
Third party apps can also be pinned to the start menu, with some displaying useful information if the developer has chosen to implement notifications on the tile.
To view all the apps on the Lumia 920 swipe from left to right, or hit the arrow icon at the bottom of all your live tiles to slide onto the app list.
Instead of having pages and pages of app icons and folders, all your apps are display in one long vertical list, which is easy to navigate at first as there's not too many applications to start with. However if you're someone who likes to have loads of apps on their phone then you'll be doing a lot of scrolling.
There is a search icon at the top of the app list, which allows you to find the app you want quicker, but don't get it confused with the search button below the screen, as this takes you to a Bing web search.
Thanks to the dual-core processor and sizeable amount of RAM in the Nokia Lumia 920, coupled with the non-taxing Windows Phone 8 interface, you're able to speed around the handset without any lag.
Transitions and movements are smooth and the 4.5-inch touchscreen had no trouble picking up our finger taps.
One of Nokia's big tricks on the Lumia 920 is being able to use the phone with gloves; however, this seems like more of a novelty feature than something massively useful.
For instance, using thicker gloves is obviously a no-no, and while thinner gloves do function OK (with a bit of pressure) it's very difficuly to actually manage to fo anything other than perhaps answer a call, as the accuracy with gloves on goes down a fair bit.
Anyway, back to the actual interface: apps generally start up in less than a second, making for a very fluid experience, although those which require an internet connection can take an extra second or two to load up.
A frustrating feature on the Lumia 920, and on Windows Phone 8 in general, is the notification bar which is hidden by default, meaning you can't just glance at the top of the screen and see if you're connected to Wi-Fi or have mobile signal.
You need to tap the top of the screen to make these details appear, while the clock in the top right hand corner is always on display – why not just keep everything visible? It was a problem in Windows Phone 7 and pervades now - Microsoft, we're sorry but your 'clutter-free' reasoning makes no sense.
If you want to quickly skip between apps, holding down the back key will bring up a multi-tasking style menu, providing you with a horizontal thumbnail menu of recently used applications.
It's not strictly a multi-tasking menu, and you can't force close apps from here, but we found it a useful feature and it means you don't have to keep hitting the Windows button and navigating back to an app all the time.
While Windows Phone 8 may be alien to some users when they come to use it for the first time, the simple and intuitive design means it won't take you long to understand the basics and get going with calls, messaging and internet browsing.
It may not have the wide ranging versatility of Android, nor the iconic style of iOS, but the simplistic nature of Windows Phone 8 coupled with the powerful innards and HD display of the Nokia Lumia 920 makes it an effortless and attractive interface.
Contacts and calling
Contacts
As with all smartphones these days the Nokia Lumia 920 doesn't just give you a list of names with a single number attached to each, oh no it gives you the sort of network integration we've become accustomed to.
If you're switching over from Android, or upgrading from Windows Phone 7.5, you'll be able to get your contacts onto the Lumia 920 in the matter of seconds, as you're prompted to sign into various accounts including Microsoft and Google during setup.
The Lumia 920 will then sync these accounts in the background, so when you come to open up the People app, you're greeted with all your nearest and dearest.
Social network integration is also in play here: sign in to Facebook and Twitter and once again the Lumia 920 will beaver away behind the scenes pulling in profile pictures to brighten up the vertical contacts list, which sports a similar layout to the app list.
HTC is still the king when it comes to merging contacts with various profiles, but Nokia and Microsoft do a decent job on the Lumia 920, managing to link up the majority of our friends with various Facebook, Twitter and Google accounts.
Unlike the app list, you can jump to sections in the People application – hit any letter divider and an alphabet will appear, allowing you to jump to, for example, 'M' and quickly calling your (or anyone with a first name that begins' with M's) mum.
If you have one or two people you regularly contact you can pin their details to the start screen as a live tile, giving you one click access to their details – something we found rather useful.
Enchancing the social networking aspect of on the Lumia 920, you can view your friend's latest status updates from within the People app, sweep right when in the app and you'll slide onto the recent tab.
This is a combination of all your social feeds, which you can then filter if you want to focus on one particular source.
Within the contact card you can also view a particular person's social activity – slide across onto the "what's new" tab for all the latest. Keep going and you're onto "photos", which pulls in pictures from the likes of Facebook, and the final panel shows your communication history with that particular person.
Adding a new contact to the Nokia Lumia 920 is just as easy as exploring your current ones, with a plus icon located at the bottom of the screen.
The placement may be alien to those who haven't used Windows Phone before and expect to see these sort of options at the top of the display, but the basement position is consistent throughout Windows Phone 8, so it will come naturally after a while.
Once in the new contact menu, you'll easily be able to add as much or as little detail about your new found friend as you like.
Calling
Of course having loads of contacts is one thing, but actually calling them is a different ball game. Luckily the Nokia Lumia 920 has you covered.
The phone app takes pride of place in the live tile setup when you first switch on the Lumia 920, appearing in the top left of screen.
Tap it and you're taken into your call history, with more options at the bottom; voicemail, keypad, people and search.
The keypad itself is a very basic affair, there's no smart dialling presence, nor is there any options to make a video call, set up speed dials or block numbers, which is a little disappointing as you'd expect a top end smartphone to come with all the bells and whistles.
In call we found the clarity to be very good, as we were easily able to hear the person on the other end of the line, while we had positive reports from our friends who said they were able to hear us without issue.
A handy feature on the Lumai 920 is the international assist option in the phone app, which will automatically correct numbers which are dialled without the country code, or the wrong country code when you're abroad, cutting confusion when it comes to phoning home.
The Lumia 920 managed to keep hold of signal and we didn't experience any dropped calls during our review process, but with the signal bar hidden for the majority of the time (see the interface section) it's difficult to keep track of how well connected you are.
Messaging
There are plenty of messaging options available to you on the Nokia Lumia 920, from text messaging and email to social media.
If you signed into to an email account or two during set up you'll find that it's ready for you to peruse when you come to use the Lumia 920.
By default your email accounts are divided into separate apps in the app list, but you can combine two or more into a linked inbox, cutting down on the number of applications you have while also making it easier to switch between them.
We were easily able to add multiple accounts including Hotmail and Gmail, and we enjoyed the overall email experience offered up on the Lumia 920.
It's easy to link email accounts: just open up one of the clients, hit the three dots in the bottom right of the screen and select linked inboxes to manage your email addresses.
The layout within the email applications is a simple, unfussy affair which makes it easy to see you messages without any confusing detail.
The sideways sliding Windows Phone interface allows you to flick between read, unread and urgent items quickly and it's a setup we're fond of.
The Lumia 920 is able to display full HTML emails, with the large, HD display making it an attractive way to digest your latest newsletter, especially when some handsets don't allow you to zoom out for a full overview.
Frustratingly though it doesn't look like you can tell the Lumia 920 to automatically download images in a email, meaning you're left tapping the blank space to see the pictures every time you view a message. It's not a deal breaker, but we wish the option was there.
The messaging app is your one-stop-shop for texts, and once again the simplicity of Windows Phone 8 continues here, with the name and message preview appearing in the list – there's no profile picture pulled through here.
Click through onto a message and the text is shown in bubbles which match the colour of the selected theme in the settings menu. One again there's no profile picture from your friends contact card displayed, and options are limited.
You can tap out a reply and attach an item to your response before you send it, or you can delete the thread, but that's it.
However unlike on iOS and Android, the messaging app doesn't only deal with text messages, it also allows you to chat online via Windows Live Messenger and Facebook chat.
Slide sideways from the message list and you're taken onto the "online" tab, but you'll need to change your status to online using the menu buttons at the bottom of the screen for your friends to pop up.
It's a handy feature and means you don't need to download the separate Facebook Chat or Windows Messenger apps as you do on rival platforms, and messages are displayed in the same way as your texts.
We were disappointed to find the Facebook and Twitter apps were not pre-installed on the Lumia 920, but a quick trip to the Windows Phone Store sorted this out - there's currently no Google+ app available on Windows Phone though.
We raised an issue with the keyboard on the HTC 8X, finding it a bit cramped and not overly accurate, and while the same setup is found on the Lumia 920, the larger screen does come to the rescue.
The extra width you get with the 4.5-inch display makes travel between keys slightly more comfortable and we found we made far fewer mistakes on the Lumia 920.
If you require an even bigger board, then rotate the Nokia Lumia 920 by 90 degrees and the keyboard will expand, but you do lose sight of the message you are replying to, plus you'll need pretty big hands to reach the middle of the screen when held in landscape.
With the responsive screen and relatively smart auto-correct we were able to get up to top typing speed, and while it's still not a brilliant keyboard, with mistakes cropping up and punctuation sometimes difficult to access, it's certainly a better experience than the one found on the Windows Phone 8X.
Internet
As well as packing Wi-Fi b/g/n the Nokia Lumia 920 is also 4G enabled, giving you access to the super-fast network if it's available in your region.
Sadly we only had a 3G card to hand with our 920, so we weren't able to test its LTE performance.
The Lumia 920 comes with Internet Explorer 10 onboard, which Microsoft claims is the fastest mobile browser on the market.
Unfortunately you're pretty much stuck with IE, as the bug guns such as Chrome, Firefox and Opera have not developed a solution for Windows Phone 8 yet – although there are some other third party options available in the Windows Phone Store.
Browsing certainly isn't a slow experience, with the Lumia 920 loading up mobile sites in just a couple of seconds over Wi-Fi, however the full blown TechRadar site took a good seven or so seconds to display in a usable format and over 15 to fully load – hardly world beating speeds.
Over 3G the Lumia 920 is still pretty impressive, with both mobile and desktop sites loading just as quickly as they did over Wi-Fi, putting in firmly in contention with the Samsung Galaxy S3, HTC One X+ and HTC 8X in terms of speed.
No surprises when we tell you that Bing is the default search engine within Internet Explorer, but unlike the search you access from the dedicated key below the screen, this can be changed for Google if you so wish.
And if anything we found Google to be a fraction quicker when it came to returning our search results.
Panning and zooming on pages is a smooth affair, with a gentle, slick motion greeting your gestures, although we did find the Lumia 920 took a second or so to reload a page every now and then.
Annoyingly there's no sign of text reflow, so reading an article can be frustrating, as you need to slide sideways as well as down to read text if you want larger letters.
The 4.5-inch HD display on the Lumia 920 means websites do look splendid, with text and images crisp and clear, keeping the Nokia in the running against its HTC, Samsung and Apple competition.
Tabbed browsing is a popular feature in all web browsers now, and IE 10 is certainly no exception, although it's not quite as quick and easy to fire up a new tab and jump between them as it is on Safari or Chrome.
You need to open up the menu at the base of the browser and hit the tabs button to open a new one, or jump to another which you've already got running.
This makes the whole experience a little clunky and we found ourselves using the function a lot less than we do on Apple and Android handsets. You can repurpose the reload button to perform the same function, but we couldn't decide which option we wanted more, as both are oft-used.
You can't sync Internet Explorer with your Google account or the favourites you have saved on your desktop, so you'll need to add them when you get on the phone, which is easy enough to do with an option to add a page in the menu area.
There's also the option to pin a website to the start screen as a live tile, allowing you to jump into your favourite site without having to open the browser and navigate to it.
Flash support is absent from the Nokia Lumia 920, as it is for most smartphones these days after Adobe confirmed it was winding it up in favour of HTML 5.
While not a major issue, it's still a little frustrating as a number of sites still rely of Flash to deliver content.
Camera
The Nokia Lumia 920 carries on the Finnish firm's history of powerful snappers in smartphones, with an 8MP, Carl Zeiss lens on the back of the handset.
There's also a front facing 1.6MP camera to help you out when it comes to making video calls or performing vanity checks.
The rear camera features Nokia's Pureview technology which was first featured on the ridiculous 41MP toting 808 PureView, and while the Lumia 920 might not boast such a powerful snapper, it still offers up a tasty proposition.
Thanks to the physical shutter button on the right side of the Lumia 920 you can easily and quickly get to the camera app from anywhere on the phone, even launch it from the lock screen if you wish.
The physical shutter button provides a more natural way of capturing photos, which is easier than trying to tap an on screen button, especially if you're trying to take a photo of yourself and your friends.
With Windows Phone 8 the camera app has received a bit of an upgrade from Windows Phone 7.5, with a couple of new features including the lenses option, which we'll cover in a minute.
The camera app itself is pretty basic, with four options displayed on screen and no digital shutter key in sight.
An annoying feature which we wished we could turn off but we unable to was the touch to capture feature, which makes the whole viewfinder a shutter button.
This is great if you're view of the screen is obscured, but a right pain in the posterior if you're trying to hit one of the tiny menu icons or accidentally brush it with a stray finger.
Needless to say, there are a lot of photos of our feet in the gallery,
Hit the three dots in the bottom corner and you'll expand the menu area to view an additional two options; photo settings and video settings, along with the four icons - lenses, flash, front-facing and video.
The latter three are pretty self explanatory, with the flash option giving you control of the dual-LED round the back of the Lumia 920, the front-facing option lets you switch between the two cameras and the video, well, launches you into the video recorder.
Lenses
Lenses is the only one which may cause some confusion, as traditional on cameras this would refer to various attachments you could stick on the front of the device, but on the Lumia 920, and Windows Phone 8 in general, it offers something slightly different.
It turns out Lenses is a mash up between scene modes and camera effects, allowing you to have a bit of fun with the 8MP camera on board the Nokia Lumia 920.
When we fired it up we were given four choices. The first is something called Bing Vision, which works in a similar way to Google Goggles on Android – snap a barcode, QR code, book cover, CD or DVD case and Bing will search the web for similar products.
We found Bing Vision worked well when we put it up against our DVD collection and a box of chocolates, but more obscure products such as Asda's own-brand paracetamol left our Lumia 920 confused.
The second lens of offer is panorama, which as you'd expect allows you to take a sweeping scenic shot or a lovely coastline or underground station, but it struggled in confined indoor locations, refusing to take a sweep of our living room.
Next up is smart shoot, which takes five pictures in one and then lets you choose the best shot afterwards.
The Lumia 920 will also pick out smiling faces from various shots, to make sure you get a perfect picture of all your beaming mates. It's a nice feature, but a bit of a hassle especially if you're in a rush, so we're not sure how much it would be used.
Finally there's Cinemagraph, something which is unique to the Nokia Windows Phone 8 devices.
In short Cinemargraph allows you to easily make an animated GIF (that's an animated photo), by snapping a simple movement, such as a friend waving their hand.
This is certainly more of a gimmick feature than anything else, with a pretty poor image resolution in the final result, but it's perfect for showing off to your mates down the pub.
Results
Cinemargraph aside, image results from the Nokia Lumia 920 are spectacular, with the Finnish firm's smartphone camera pedigree shining through on this Windows Phone 8 handset.
It really excels in poor light, with us able to capture some good shots in a darkened park just before a fireworks show with nothing more than a bonfire as a light source.
In day light the camera also performs well, colour reproduction is good and colours strong, making the Lumia 920 one of the best camera phones currently on the market.
Click here to see the full resolution image
Click here to see the full resolution image
Click here to see the full resolution image
Click here to see the full resolution image
Click here to see the full resolution image
Click here to see the full resolution image
Click here to see the full resolution image
Click here to see the full resolution image
Click here to see the full resolution image
Video
There are slightly less options to play with in the video recorder on the Nokia Lumia 920, but the phone can still capture 1080p, full HD footage.
Accessed via the camera application the video recorder sports the same layout as its still image equivalent, with the ability to toggle the dual-LED light and zoom levels before hitting record – however both are locked while recording.
Open up the video settings menu and you can adjust the video quality, however you only get the choice of 720p or 1080p – no substandard filming allowed here then.
You can also dabble with the white balance and switch to film with the front-facing camera, but that's pretty much your lot on the Lumia 920.
Sadly the annoying touch to capture which appeared in the camera mode rears its ugly head here as well, leading to accidental recordings, and ending of recordings, leaving us infuriated after a while.
Video results are pleasing, although not quite as stunning as the still images, but you can happily watch them back on the 4.5-inch display, or on the larger screen of a computer or TV.
Media
Not only can the Nokia Lumia 920 deal with the basics of calling and messaging, as well as offering up an excellent camera phone experience, it also provides a decent multimedia option as well.
Rocking up with 32GB of internal storage is pretty respectable, and although you can't expand on this, it's still a healthy chunk of space to store your stuff.
Getting content onto your Nokia Lumia 920 is a piece of cake, plug the handset into a Windows machine and once the drivers have installed you'll be able to happily drag and drop videos, photos, music and other media onto the device.
If you have a Mac you'll need to install the desktop Windows Phone app, which can also be installed on Windows 7 and Windows 8, which provides a desktop management system similar to the likes of iTunes, Kies and Sync Manager.
As well as allowing you to sync content from Windows Media Player, the Windows Phone app can also import your Apple iTunes library onto the Lumia 920, meaning that you don't have to miss out on all your movies and music if you fancy making the switch from iOS to Windows Phone 8.
Music
As far as music is concerned the Nokia Lumia 920 offers up a rudimentary player in the form of Nokia Music, which gives you all the basic controls such as skips, shuffle and repeat, but there's no fancy equaliser or even the ability to create a playlist on the fly.
This isn't to say music enhancement hasn't been completely overlooked on the Lumia 920 – head over to the settings menu, select audio and you'll find yourself face to face with a customisable graphic equaliser.
Flick sideways and you can toggle the Dolby Headphone setting on – think of this as a rival to the Beats Audio technology you find in HTC handsets, adding extra oomph to your tracks.
If you fancy cracking out a playlist then you'll need to set it up on your computer and then sync it to the Lumia 920 – all a bit of a hassle if you ask us.
Within the music application you can access all your tunes from the my music section, which provides you a list by artist, album or song title, which then takes you into the player once you select a song to play.
Playback is acceptable and if you have a half decent set of headphones you'll be pleased with what the Lumia 920 can produce.
The internal speaker can reach a fair volume, but quality suffers at the higher level, becoming tinny and distorted, with no support for bass from such a small speaker.
However the music app doesn't just stop there, it has a few more tricks up its sleeve, the first of which is Mix Radio – giving you free access to stream a variety of music, both old and new, depending on your particular taste.
If you set up a Mix Radio account the system will scan your music library and then create a playlist of tracks it thinks you will like.
You can even download tracks and mixes for offline listening if you know you will be out of signal for a while, which is all pretty impressive for a free service.
Also hiding inside the Nokia Music app is a gigs section, which will use your location to return music gigs which are happening in your area, plus there's a link to Nokia's music store where you can purchase and download new songs.
Most singles will set you back either 79p or 99p, while albums can range from £4.99 to £9.99 – which is in keeping with rival stores such as 7 Digital and iTunes.
If you don't fancy Nokia's musical offering there's always Microsoft's own music app, which provides a very similar player in terms of design and features, but there's a different store on offer to purchase your tunes from – Xbox music.
Prices in Xbox music are pretty much the same as Nokia Music's offering, but there's the additional option to join unlimited music – giving you a Spotify like music streaming service which also allows you to download tunes for offline listening.
To get the full benefit of unlimited music you will need to shell out each month for the service, but if you have an Xbox and a Windows PC as well as a Windows Phone 8 device it may well be worth it.
Video
Video is handled via the music and video Xbox app on the Nokia Lumia 920, which gives you access to any films you may have copied across to the handset.
Playback is excellent, with the 4.5-inch HD display doing our high definition movies justice, with detailed images and vivid colours, we enjoyed watching films on the Lumia 920.
While the phone may feel bulky at first, we didn't find the size or weight of the Lumia 920 an issue while watching, thanks in part to the screen drawing you in – it is easily up there with the Samsung Galaxy S3 and iPhone 5.
The Lumia 920 was able to cope with the barrage of video formats we threw at it as well including AVI, MP4 and MWV, which should make putting your collection onto the handset a problem-free experience.
Disappointingly there's currently no video store on Windows Phone 8, meaning you can't download or rent a movie or TV series while out and about, which clearly gives the iOS and Android devices an advantage in the video realm.
Photos
The Photos app is unsurprisingly where all your images are kept, from those shot with excellent 8MP camera, to screenshots, to ones transferred over from your PC.
It also pulls in your albums from Facebook, allowing you to browse through all your photos without having to fire up the main app, and there's also a pane called "what's new", showing you the most recent images uploaded by your friends to their social network profiles.
You can perform rudimentary edits to your images from within the Photos app such as cropping, rotating and auto-fixing the light, but if you fancy some in-depth tweaking Nokia has pre-installed Creative Studio for you to play around with on the Lumia 920.
Within creative studio you first of all pick an effect to apply to your image, with a selection of eight different colour options – or you can just stick with the original.
From there you can mess around with the colour balance, whiteness, clarity and vibrance of the image, and considering the Lumia 920 takes impressive snaps, you can really find tune your shots to create some quality images.
It's an easy to use application with simple sliders allowing you to adjust the various settings, plus there's the option to fix red-eye, something which can occur thanks to the super-bright dual LED flash.
Battery life, wireless charging and connectivity
Battery life
The Nokia Lumia 920 houses a non-removable 2,000mAh battery, which is a touch smaller than the one in the Samsung Galaxy S3 and HTC One X+, but larger than both the iPhone 5 and HTC 8X.
Nokias of old, such as the 3310 and 8210, were famous for their long battery life, but that was back in the days of black and white screens and basic calls and texts; phones these days are tasked with lasting more than 24 hours between charges.
Sadly if you're expecting some wonderful news here, you're going to be disappointed, as while the Lumia 920 makes a better stab and seeing out the day than the HTC 8X, it still suffers come the evening and ends up limping to the power point.
With careful usage you will be able to get a whole days use out of the Nokia Lumia 920, but if you actually want to use you brand new phone for more than just a couple of calls and few texts you'll need to watch the battery.
We found around an hour of sat nav usage severely dented the battery, as did watching a full length film – however we'll admit we had the screen brightness turned up pretty high.
Unlike on Android there's no battery application giving you a breakdown of the apps and features which are hogging the power, nor a fancy graph which shows you the exact minute your phone decided to fall off a cliff.
Instead in the settings menu is the battery saving option, allowing you to eke out some precious extra time on Lumia 920, plus showing what percentage of life you have left – but that's your lot.
In short the Lumia 920 does give a better performance than the two HTC handsets mentioned above, but it fails to keep up with the Galaxy S3 and iPhone 5.
Wireless charging
Wireless charging still sounds a little bit like witchcraft to us, but the Nokia Lumia 920 comes equipped with this fancy new mechanism which is yet to take the smartphone world by storm.
You will need to purchase a separate charging pad to take advantage of this feature, with Nokia's own brand plate setting you back a rather hefty £45 (around $99/AU$95), but at least you get the choice of five colours; blue, red, yellow, white and black.
The Lumia 920 uses the internationally recognised Qi wireless charging standard, meaning it will also work with other charging plates which are hopefully more reasonably priced.
The black Nokia charging plate we were providing with for our test was an attractive bed side accompaniment, but a word of warning the plug itself is big, really big, so if your power sockets are in difficult to access location you may have a bit of a fight on your hands.
All that aside, we're big fans of the wireless charging ability, as it puts an end to fumbling around in the dark for a cable and then taking 20 attempts to finally get it plugged in – popping the Lumia 920 down on its plate is just a more pleasing experience.
Connectivity
The Nokia Lumia 920 is as you'd expect a well connected device, with all the major players involved.
Kicking us off are the old reliables Wi-Fi b/g/n, Bluetooth 3.1 and A-GPS, although mobile connectivity has been given a boost with 4G support on the Lumia 920. The dual-channel Wi-Fi also allows faster connection speeds when you're struggling with interference around the old abode.
In addition to these there's also the new kid on the connectivity block in the form of NFC, the contactless technology which is slowing making itself heard in the mobile market.
Tap the Lumia 920 against another NFC enabled device and you'll be able to share things like music and photos instantly.
Nokia has not stopped at allowing you to transfer content between smartphones though, as there's also a range of NFC enabled accessories including speakers and stereos, which allow you to transfer you tunes onto a bigger rig for room filling sound.
DLNA streaming is also supported on the Nokia Lumia 920, and you can easily stream from the handset to an Xbox 360 console using the Smart Glass application.
Fire up Smart Glass on the Lumia 920 plus your Xbox and the app will connect to the console, as long as they are on the same Wi-Fi network, allowing you to do a number of things.
Firstly you can use the Lumia 920 as a controller, skipping round the homescreens of the Xbox and selecting various options.
You can start browsing the web on your smartphone, and then transfer the browsing experience onto the TV via the Xbox console and of course you can also stream music and video to the console, allowing you to enjoy films you may have stored on the phone on a larger screen.
It's a clever app and while it does take a little while to start up and connect each time, Microsoft has done a good job with it and it's interesting to think what it might be able to do in the future.
Maps and apps
Maps
The Nokia Lumia 920 shuns the stock Bing Maps which comes as standard with Windows Phone 8, with the Finnish firm instead installing its own mapping solution on the handset, originally named Nokia Maps.
Nokia Maps, like Bing Maps, isn't such a fully-fledged offering as the excellent Google Maps, but it's a tried and tested solution which has been developed over the years on Symbian before making the jump to Windows Phone 7, and now WP8.
The Lumia 920 was able to pinpoint our location is just a couple of seconds, while panning and zooming around the maps was a smooth and lag free.
As with Google Maps, you can download sections of the world for offline viewing, however Nokia Maps makes this easier as you can download whole countries at a time, instead of the little squares in Google's version.
Hit the places icon at the bottom of the screen and the Lumia 920 will jump online and search for places of interest near your location, including restaurants, cinemas, museums and theatres.
You can also get directions using Nokia Maps, and there's a free sat nav application in the form of Nokia Drive Beta installed on Lumia 920.
The advantage of Nokia Drive over Google's Navigation offering on Android is that you can download the maps and voice instructions to the handset, removing the need for a data connection while you're travelling along – perfect for those of you who are data conscious.
We took the Nokia Lumia 920 for a spin to Ikea, (a bit of a Scandinavian love-in), and the sat nav performed well in built up London as well as on the M1, tracking our location and speed accurately.
Nokia is trumpeting its features over the likes of Google Maps, but we prefer the search giant's version. It's got a slicker UI in our opinion, as it's less stark, and it simply has more intuitive features, such as being able to sync content across your phone and web browser.
Apps
As far as apps are concerned on the Nokia Lumia 920 your one-stop-shop is the Windows Phone store, which when compared to Google Play and Apple's App Store struggles to compete.
Being able to purchase music via the store as well as apps and games is a nice benefit, but there's a serious lack of applications, especially if you're used to the vast libraries of over 700,000 on both iOS and Android.
The app store is relatively easy to navigate and there's a search option at the bottom of the screen if you want to jump directly to an app, but as we've said you may be disappointed with the lack of choice.
In terms of pre-installed bloatware Nokia hasn't gone too overboard on the Lumia 920.
The eBay, Trip Advisor, Trainline and Red Bull apps are present on start up (in the UK anyway), but thankfully these can all be deleted, something you can't always do on Android.
Microsoft's Games app is also present on the Lumia 920, giving you access to your Xbox account and the Smart Glass application which allows you to control your console from your phone.
There's also a link to the games section of the Windows Phone store so you can download Angry Birds and Fruit Ninja to get you through that long commute to work.
The Nokia Care app is great for people who are not familiar with Windows Phone 8, as it provides a wide range of tips, tricks and help on using the Lumia 920.
Simple step by step instructions accompanied by clear images provides easy to digest tutorials which even the most novice of users will be able to understand.
This is something which is certainly needed, as there are no hints on start up on how to customise your experience or go about using the Lumia 920 and the Windows Phone interface.
Nokia City Lens combines the compass, mapping information and camera to provide you with a real time heads up display of points of interest on screen.
Point the Lumia 920 down the road and you'll see what the 8MP camera can on screen, with bubbles on top showing restaurants, museums and other attractions.
This technology isn't new and we've seen it implemented by other apps and manufacturers, but it's a novel way to explore the local area.
A big draw for those who use their smartphones business is the inclusion of the full version of the mobile Office suite – giving you access to the official Word, Excel and PowerPoint programs on your phone.
While you can only really make text edits on the phone, graphs, images and tables all display and your work is saved to the cloud, so when you get back on your PC, your hastily made amendments on the train are all there for you to see. Magic.
Microsoft OneNote Mobile also comes installed on the Nokia Lumia 920, allowing you to take notes and make lists, and like the Office documents these can be saved to the cloud, allowing you to access them from your other connected Windows devices.
Kids Corner isn't strictly an app, it's an option housed in the settings menu which lets you set up a separate area on the Lumia 920 specifically for your kids.
You can select the apps you want them to be able to access and lock the main area of the phone so they can't accidentally send an email to your boss or make a long distance call.
Your little one can access their own area by sweeping sideways on the lockscreen, instead of the up motion you use – and away they go, playing Angry Birds and undoubtedly draining your battery.
Hands on gallery
Official gallery
Verdict
The Nokia Lumia 920 is a big, brutish smartphone, but under that weighty exterior is a decent phone which just wants to do things the simple way.
Windows Phone 8 is an intriguing proposition offering up something very different to the iOS and Android systems we've become accustomed too, and the Lumia 920 is currently the most powerful handset running it.
Buying guide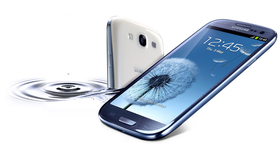 20 best mobile phones in the world today
We liked
Simplicity is the key here, the Lumia 920 does the basics well, from contact integration and calling, to web browsing and messaging.
The 8MP camera on the back of the Lumia 920 is one of the best we've used and for anyone looking to get a top end cameraphone you need to seriously consider this Nokia.
The 4.5-inch display is also a good'un, crisp and clear it makes watching movies, surfing the web or Facebook stalking an enjoyable experience.
We disliked
The sheer size and weight of the Nokia Lumia 920 will be a deal breaker for some and while we were able to adapt to the phone's bulky body, we had several friends who were not fans - check out the HTC 8X for a more pocket friendly mobile.
Best phone deals
Save up to 40% on your mobile phone contract
Once again battery life is a sticking point - you'll be lucky to get a whole day out of the Lumia 920 if you use it relatively frequently, but the wireless charging capabilities are a nice touch.
While the live tiles are easy to navigate, the flow within some applications may confuse customers, especially those who are new to Windows Phone, and the lack of applications in the store will no doubt irk the power users out there.
Verdict
The Nokia Lumia 920 isn't a groundbreaking, game-changing device, it's a refreshed Lumia 900 with a newer operating system and some additional power.
That's not to say it's a bad phone, what Nokia has produced is a solid, well-built device which does the job you'd expect of a smartphone, without any of the lag we sometimes see from the convoluted Android system.
Windows Phone 8 offers up a very different user interface and we for one are pleased there's something going against the grain of Android and iOS – there's certainly space for a third OS in the market and at the moment WP8 is filling it.
While some will be put off with the size, weight and high price tag of the Lumia 920, it manages to keep pace with other big hitters such as the iPhone 5, Samsung Galaxy S3 and HTC One X+.
It doesn't manage to beat any of these handsets, but the Nokia Lumia 920 is a worthy ambassador for Windows Phone 8 and if the Finnish firm continue to build and improve on this handset, it could well make a glorious return to the mobile market.
Windows Phone 8 Windows Phone Nokia Lumia 920 Nokia Drive phonescarousel-en-gb phonescarousel-en-us