Nokia Lumia 820
22nd Apr 2013 | 09:59
The baby brother steps up
Introduction
The Nokia Lumia 820 isn't meant as the Finnish firm's flagship handset - that accolade belongs to the Nokia Lumia 920 - but this colourful Windows Phone 8 smartphone is impressive nonetheless.
The Nokia Lumia 820 carries plenty of unique features and costs less than the Lumia 920, making it a tempting offer for anyone considering making the move to Microsoft's OS.
It's now part of a quintet, with the Nokia Lumia 520, 620 and 720 also joining the Windows Phone 8 party at Casa del Nokia.
It goes without saying Nokia is pinning a lot of hope on this phone. Apple's iPhone 5 and Samsung's Galaxy S3 are kicking up dust both in terms of sales and as standard bearers for their respective operating systems - plus both have big updates coming soon.
In the UK, you can now pick the Lumia 820 up free from £17 per month on Tesco, albeit with only 300 minutes and 500MBof data, on a 24 month contract. Alternatively the SIM-free version of the phone has now dropped to a very palatable £280, making this a much more attractive phone indeed.
Australians can enjoy the phone for AUD$649 outright, or for $0 up front on a $50 plan over 24 months. Optus customers - who get the benefit of 4G - can grab the handset for $0 up front on a $35 plan.
There's a reasonable amount of power on offer at that price thanks to the dual core 1.5Ghz Snapdragon processor and Adreno 225 GPU. Windows OS is a typically smooth operating system the Lumia 820 runs off 1GB of RAM which keeps things nice and slick.
Outwardly though, this is a different-looking phone from the Lumia 920. The unibody is gone, replaced with a removable plastic back that lets you change the colour of the handset. Our review model came with a bright yellow rear cover, although red, black, magenta, blue, white and grey are also available.
Hopefully over time third-party designs will become available allowing you to customise your handset just like the Nokia's of old.
Unfortunately, the back cover is also where we run into our first problem with the Lumia 820. Basically you'll need fingernails like Wolverine to claw the cover back from the body of the phone. It took the TechRadar team several amusing minutes trying to remove the casing in order to insert our SIM to begin using the phone.
Once you're happy with the casing, and you've spent the required ten minutes struggling to get your Micro SIM installed, you'll be able to sit back and notice that at 160g, the Lumia 820 isn't as heavy as its bigger brother.
It's also got slightly smaller dimensions - but at 124 x 69 x 10mm with a 4.3-inch AMOLED screen we wouldn't go so far as to call it tiny.
Compare it to the rest of the new Lumia range, and you can see that the Lumia 820 might struggle to stand out.
It's a chunkier beast than the rest in the range, and only really deserves its place as 'best of the non-920 bunch) by way of the dual-core Krait Qualcomm processor and OLED ClearBlack display compared to the standard dual core and LCD screen of the 720.
The curved sides and rounded corners of the handset make the 820 comfortable to hold and certainly give it a friendly appearance. We could easily wrap our hand around the Lumia 820 and access the physical buttons, which are all located along the right hand side of the phone.
You get a volume rocker at the top, followed by the power on/off button in the centre and then a physical camera shutter button - something we're always happy to see on a smartphone. All the buttons can be easily flicked with either the thumb of your right hand or the fingers of your left, depending on which you use to hold the phone.
One point though, the plastic backing on the Lumia 820 is completely smooth which looks nice but doesn't offer any great amount of grip.
The front of the phone is minimal in terms of design, with just the Nokia lettering at the top and the three standard Windows phone soft touch keys at the bottom. While the 4.3-inch AMOLED, 800 x 480 screen is up to Nokia's usual high standard, there's definitely a noticeable black bezel around the display.
Usually this doesn't cause too much concern, but given the near edge-to-edge displays of handsets like the Motorola Razr i and the iPhone 5, it's becoming more of an issue.
The display isn't as large as other smartphones out there. It won't compete with the 4.7-inch HTC One or Samsung Galaxy S4 or the 4.5-inch Lumia 920, for screen real estate but compromises with portability.
Screen size itself is becoming far more of a subjective issue anyway with a device on offer at pretty much every stage from pocket-friendly smartphone to sofa-surfing tablet.
The top and bottom of the Lumia 820 are given over to the 3.5mm headphone jack and the micro-USB charging and connection port respectively. There's also a small speaker to the right of the micro-USB port which we felt didn't look as nicely uniform as the dual speaker vents on the Lumia 920.
Overall build quality is as good as you would expect given Nokia's long history of mobile phone craftsmanship. While we would expect the casing to scratch fairly easily if this phone took a tumble, there's a reassuring heft to the handset that suggests the internal workings would stay protected.
Importantly then, first impressions are quite good. It's a good looking, feature-packed phone from a pair of companies that really have something to prove this time around. So, how does it fare when we dip below the surface?
Interface
It's probably fair to say the bright, blocky live tiles of Windows Phone have become as recognisable as either an iOS or an Android homescreen. Of course, recognition doesn't always translate to acceptance, so Microsoft has tweaked and fine-tuned in an effort to bring Windows Phone 8 up to speed.
If you've been using WP7 or 7.5, you'll immediately understand the new OS. In fact, it's fair to say this is more an incremental change than a full-blown reimagining.
The basic look and feel is carried over from WP7. You have a home screen full of live tiles and a separate, vertical-scrolling menu of all your apps. You can pin your most-used apps to the home screen and also drag and reposition the tiles in an order of your choice.
The beauty of using the Windows mobile operating system is that it takes very little time to get used to it. The inevitable downside is that, although you can change your basic colour theme, there's no option to add wallpapers or widgets à la Android.
At the beginning, you're met with the lock screen, which you can customise with a picture of your own. Unlike Android or iOS, there's no way to access any apps from the lock screen, save hitting the camera shutter button to launch the camera app.
The lock screen does however show relevant information like your next synced calendar appointment and whether you have any messages or emails. You can also set certain apps, such as Facebook, to display your latest status update on the lock screen.
Once past the lock screen you're into the Windows interface proper. Windows Phone 8 has included smaller live tiles than Windows Phone 7 and pulled the interface across slightly, so its more centrally placed than WP7 or 7.5 which left you with a small arrow and blank space guiding you across to the app screen.
Live tiles can be moved around and resized according to preference. Full size spans the entire home screen, with half size and quarter size options also available - allowing you to efficiently divide up your screen real estate. It doesn't work quite as well as folders on iOS or Android for compartmentalising services, but does allow for a degree of customisation.
The live tiles have been given that name for a reason - most will update with new information, such as a tweet, picture or news headline, automatically. This means you can glance over your home screen and get snapshot updates on what's going on.
Third-party apps often have their own live tile design so although for the most part you'll see a block colour of your chosen theme, this is interspersed with headlines and logos.
Swiping left takes you to the vertical list of apps on the Lumia 820. This is a quick and clear way of displaying apps but (and we pointed this out with the Lumia 920) if you're particularly app-happy then you're going to very quickly accumulate a long list and a lot of scrolling time.
Once you're familiar with the layout of the interface, you'll find yourself moving about it at some speed. The three soft-touch keys at the bottom of the phone let you either jump back a screen, go straight back to the top of the home screen or fire up Bing search for a quick internet query.
The 4.3-inch screen is particularly sensitive and responds very quickly to pinching and swiping. The increased sensitivity of the screen also means you can use the Lumia 820 with gloves on - a feature no doubt as useful in London as it is in Helsinki, but not so much in Brisbane.
Holding down the back key brings up a thumbnail slideshow of your recently used applications and lets you quickly skip back and forth. Microsoft calls this multitasking, which is a little misleading as you can't actually close apps this way.
We've given our thoughts on Microsoft's interface before on reviews of other Windows devices, such as the Lumia 920 or the HTC 8X. It's a clean and simple interface that works, and easy enough to get to grips with.
It looks noticeably different from the horizontal, icon-focused iOS and Android systems and as such, won't appeal to everyone but there is a fair amount to discover and it works well once you start using it properly.
Contacts and calling
Contacts
One of the Nokia Lumia 820's strengths is undoubtedly the social-media integration that makes up the backbone of its contact-focused "people" app.
When you set up the phone, you'll be prompted to add in your various email and social network information - and given the option to sync all the relevant contacts and information with the Lumia 820.
All of the information is then fed into the people app which forms your one-stop-shop of social interaction.
The vertical contact list looks similar to the app list and the Lumia 820 will pull in each contact's social network profile picture as a handy illustration. These profile pictures also appear in random patterns on the People homescreen live tile.
The alphabetical contact list can be quickly navigated by tapping one of the letter dividers, which in turn brings up a thumbnail menu letting you jump straight to a letter and all the relevant contacts.
Once you've selected your contact, you can see general information such as number and email, as well as social data such as birthday and address - if that contact has shared it on his or her Facebook page. You're given the option to either call that contact, or write them an email or tweet them something, all from within the application.
Swiping horizontally through a contact card lets you see what new information that person has posted, including status updates and photos, as well as check your recent interaction history. So if you sent a message, then commented on a Facebook post, it's all collected into one place.
The same approach works for the application as a whole. Swipe left and you get a constantly updated news feed for everyone in your address book. Swipe again and you get the most recent contact cards you've viewed. You can also pin any contact card directly to the homescreen for even faster access.
The usual contact options, from creating groups to adding in multiple numbers and email addresses, are all included as well. The small plus icon lets you quickly add a new contact to your exisiting ones.
Calling
Sitting pretty at the very top of the homescreen is the phone tile - a quick tap and you're presented with you call history and four options along the bottom of the screen. Usually we would expect icons to appear at the top or in the centre of the screen but in Windows Phone 8; you'll always find icons anchored to the bottom of the display.
From here you can jump to either voicemail, your dial pad, contact book or call history.
The dial pad is big and chunky - meaning that, gloves or not, you're unlikely to hit the wrong number when dialling. It's not the most attractive dial pad we've ever seen, but that's getting a little too nitpicky. Once you've put in your number you can call straight away or save to your contact book.
There isn't any window dressing in the form of video call options or speed dial here. You get your dial pad, and that's it.
Good news is, when you're actually on the phone the volume and clarity of the call are both perfectly acceptable. We could clearly hear the other person on the end of the line and likewise didn't experience any problems speaking to them.
This isn't exactly surprising as Nokia has been making phones for long enough now to get the basics right. More importantly, we didn't have any trouble with dropped calls or flaky signal. If you're on the EE network in the UK or Optus in Australia, then you'll be able to pick the Nokia Lumia 820 up on 4G, for the rest of us though, it's still plain old 3G.
Messaging
You're not going to be at a loss for ways to send messages to friends and family with the Nokia Lumia 820.
There's plenty of options for emailing, texting, posting or chatting to your contacts, the bread-and-butter is still the SMS texting app that keeps things simple and clearly structured.
Messages are divided into "threads" - essentially conversations with each contact. This is a common layout for messaging these days and most people will find it very easy to use. Each message is displayed in a text bubble, with different colour shading of the sent and received messages.
On the main message screen, the most recent message from each contact is displayed in a vertical list, along with the time of each message and a short preview of the text sent.
You can open each thread up and scroll back through the discussion. At the bottom of the conversation is a text box where you type out a reply/new message. There's a small paperclip icon that lets you add an attachment to the message.
But the Lumia 820 doesn't stop there. Facebook is integrated into the messaging app as it is with the people app. Swipe horizontally from your message inbox to "online" and you'll be given a list of which Facebook friends are currently online with Facebook Chat and allow you to message them.
You can activate delivery reports for both SMS and MMS messages in the settings tab, accessible by tapping the three dots in the bottom right corner of the screen.
Composing a message is easy thanks to the Lumia 820's decent on-screen keyboard. While it's not the largest keyboard we've seen on a smartphone, it does a great job of recognising where you're tapping. We rarely had mis-hits and for the most part the auto-correct was bang on.
You get the same bar across the top of the keyboard displaying the word you're typing as you do with other phones. In most cases it will jump ahead accurately to the word you're typing.
If you need a bit more space, you can turn the Lumia 820 landscape and the resulting keyboard is larger and easier to hit. The trade-off is less screen space to view your message.
During the initial set-up, you'll be asked to add in your email accounts. All the major options are supported, so whether you want to fire off an email from a Yahoo, Google or Hotmail address, you'll find it fully integrated and ready to go.
Initially, each inbox is separated into its own app, although there is the option of combining two to save on space.
Emails are displayed in a similar way to SMS, with the most recent communication at the top and supplied with a name, date the email was sent and the first two lines of text for guidance. By swiping sideways, you can quickly access unread emails and those flagged up for importance.
The interface, like messaging, is very simple to work around and it's clearly laid out. It's a text-heavy way of displaying information and the blank background really highlights this. If you're used to the design-heavy third-party email apps found on the Android OS then this is going to take some getting used to. There is always the option of downloading different email apps from the Windows Phone store, but we prefer to sync all the content together in one place.
Internet
If you're an EE customer in the UK or on Optus in Australia, then you'll be able to get hold of the Nokia Lumia 820 on a 4G data plan, giving you access to much faster browsing speeds. Otherwise, you're going to be relying on the regular 3G to accompany standard b/g/n Wi-Fi that is also available.
In terms of browser selection, you're a little bit limited with Windows Phone 8. It comes, rather unsurprisingly, packed with Internet Explorer and, as yet, other big-hitters like Safari and Chrome haven't put in an appearance on Microsoft's Windows Phone store.
That said, you do have the very latest in browsing tech in the form of IE 10 and Microsoft is pretty confident in proclaiming it the fastest browser currently available. While we found that even graphic-heavy sites loaded up quickly over a Wi-Fi connection, the same can't really be said for 3G.
Perhaps we're feeling spoiled by the 4G we've already witnessed on other handsets, but we found the Lumia 820 took a good fifteen to twenty seconds to load up a web page over a 3G connection. Longer still when we tried firing up a YouTube video within the browser.
It manages to claw some credibility back when it comes to search. Again, unsurprisingly from Microsoft, Bing is built into the Nokia 820 in a big way. You can access the search engine from anywhere in the operating system and it pretty much handled everything we threw at it.
Bing probably doesn't get enough credit as a search engine but in recent years Microsoft has thrown a considerable amount of money at refining and perfecting the service.
It's hardly about to steal a march on Google, but we'd gently suggest giving it a try before completely writing off its ability to direct you around the internet. If you really don't like it, there's an option within IE to make Google the default search engine.
While you're mid-browse, you can tap the three dots at the bottom of the screen to bring up IE's options. Tabbed browsing is present and accounted for, although we didn't really appreciate having to go into the options list to do this. We'd rather Microsoft took notice of Chrome which has the option of a new tab right there on the screen as a standalone function.
Other options are also listed, including the ability to add favourites and quickly share pages over email, Facebook, Twitter or your preferred social network.
You can also pin a specific web page - the Barclay's Premier League table for instance - straight to the home page for quick reference.
Websites themselves look great on the HD 4.3-inch screen and we found both zooming and scrolling to be quick and responsive. In fact, the only aspect of browsing that wasn't buttery smooth was the transition from portrait to landscape.
The accelerometer seemed to take an extra second to process the action before we saw the result on the screen.
Internet Explorer 10 subsists on a diet of nutritious HTML 5, which means that Flash is not supported. It's a minor irritation, as plenty of sites still use Flash - although even Adobe has confirmed the ageing software format is on its way out.
Camera
Probably the most constant feature we can point to when it comes to Nokia phones over the years is the camera. Stretching back to the early N Series of Nokia phones, the Finnish firm has employed Carl Zeiss lenses and the latest in phone camera technology.
The Lumia 820 continues the tradition, with Carl Zeiss proudly etched on the back and a couple of excellent features that help stack this handset against snap happy rivals like the iPhone 5, Sony Xperia T and HTC One X+.
The primary camera on board features a rear-facing 8MP sensor with F2.2 aperture Carl Zeiss Tessar lens. It's capable of shooting stills at up to 3264x2448 pixels and video at full HD 1080p resolution.
You can shoot in either a 16:9 or 4:3 aspect ratio and there's also a front-facing secondary VGA camera for video calling.
We didn't feel the camera on the Lumia 820 was quite as capable as the snapper tucked inside its big brother, the Lumia 920 - but it's still decent enough in its own right and will substitute for a traditional point-and-shoot in most situations.
You're given the usual options to tinker with, including asjusting the ISO, exposure value and the white balance. Seasoned photographers will find these rather limited compared to most digital cameras, but for the enthusiastic amateur there's enough here to get your photographical feet wet.
Perhaps more interesting are the extra features Nokia has introduced in the form of "lenses". These are programs developed for the Lumia series and downloadable from the Windows Phone store that add extra features to your traditional camera.
There are two that come pre-loaded. The first, Bing Vision, is a traditional barcode scanner that looks up the product and gives you a Bing search on similar products. It works a lot like Google Goggles on Android and when we tested it on some everyday products it came up with the required information.
The second is called Smart Shoot and lets you pick a spot on the screen - you select it with a tap on the display - that will then be removed from the resulting picture. The camera shoots five individual pictures, letting you select the best one from the results.
More lenses are avialble to download from the Windows Phone store, including a Nokia-developed Panorama feature.
This is feature already present on a great deal of other phones, the iPhone 5 and Sony Xperia T for example, and lets you sweep the camera across to stitch together a grand Panoramic vista.
The really exciting thing about lenses is that Nokia has opened the concept up to third-party developers to create their own. Hopefully over time we'll see more entering the marketplace and giving you even more options to experiment with photo taking on the Lumia 820.
It might seem like a small point, but its also worth pointing out the benefit of having a physical shutter button included on the handset.
This acts as a quick-launch option for the camera app itself and also feels much more comfortable than jabbing at the screen each time you want to take a pic.
Although, because the entire screen is itself the shutter as well, you'll almost certainly end up accidentally taking a photo when your fingers brush the screen. Rather annoyingly, there's also no way of turning this off in the settings menu.
The Nokia Lumia 820 is also admirable when it comes to shooting in low-light. Aside from manually adjusting the ISO level, you can also utilise the dual LED flash to light up a particularly dark scene.
You can choose to have your Lumia 820 synced to Microsoft's Skydrive cloud storage service which will automatically upload any shots you capture to your Skydrive folder.
This can be turned on and off in the camera' options menu and is a useful backup device that means even if you lose or damage the handset, you'll still have access to all the pictures and videos you took.
Have a look at the pictures below to see how the Nokia Lumia 820 performed in our photographic tests.
Click here to see the full resolution image
Click here to see the full resolution image
Click here to see the full resolution image
Click here to see the full resolution image
Click here to see the full resolution image
Click here to see the full resolution image
Click here to see the full resolution image
Video
You're not given much by way of settings when it comes to shooting video on the Nokia Lumia 820, but this handset is still capable of shooting Full HD 1080p footage.
You can adjust the white balance by choosing one of five different options: Cloudy, Daylight, Flourescent, Incandescant and Auto. It's unlikely you'll be using this regularly and the difference is negligible anyway but frequent video-shooters will appreciate the inclusion.
You can also choose to switch the continuous focus on or off and pick whether you want to shoot in 720p or 1080p resolution.
Although you can set the zoom level and dual-LED light before you begin recording, both are locked as soon as the camera is rolling.
Image stabilisation is reassuring when shooting video, as is the audio quality of the microphone. One small annoyance is that the same problem with accidentally taking pictures through brushing the screen is repeated here.
Media
As a multimedia device, the Nokia Lumia 820 starts off with one massive handicap - you only get 8GB of on board storage. That's tempered somewhat by the fact you can expand the storage by up to 64GB with a microSD card but c'mon Nokia, would 16GB really be too much to ask for?
Once you're sorted with a bit of extra memory, its really easy to get music and videos onto the handset. The Lumia 820 opens up in any Windows machine just like an Android handset, allowing you to drag and drop your files straight across.
Mac users will need to install the desktop Windows Phone program that lets you manage your content.
The Lumia 820 uses a Micro-USB connection to attach to your computer. Although you'll find one included in the box, it'll also work with any regular Micro-USB cable you have around the house.
Music
The Windows Phone 8 music player is minimalist in both appearance and settings. Tapping the music option within the Music and Videos app takes you to an artist list separated by the same letter dividers used in the people app.
You can swipe left or right to view your tunes listed either by artist, album, track, playlist or genre and, similar to your contacts list, you can tap the letter divider to bring up a thumbnail alphabet that lets you quickly skip ahead to any a letter.
Once you've selected a song, tap it and it will begin playing in the player. There is very little here beyond the basic functions of pausing, skipping, repeating and shuffling. If you tap the three dots at the bottom of the screen, you're able to either share the song, or save it to a playlist.
The Lumia 820 comes with a pair of headphones in the box, and playback is pretty decent in terms of audio quality. You'll be able to get a fair amount of volume from this handset as well.
In fact, the first time you push the volume right up, the Lumia 820 will gently remind you that listening at high volume is bad for you.
Take the headphones out and you'll start to notice the distortion that occurs when you try and play top volume through the Lumia 820's little speaker. It's acceptable if you're the only one listening, but not really powerful enough for an extended audience.
There's no option to fiddle with the equalizer in the music app itself. For that you'll need to go into the audio options in the settings menu. From there you can adjust treble and bass, as well as engage the Dolby Headphone setting.
The Dolby Headphone setting adds a tiny layer of richness to the sound and dials up the bass a fraction, giving you more of a surround sound experience when using headphones. It won't be immediately noticeable on most tracks, but we could certainly tell the difference when listening to a few Daft Punk favourites.
While the basic music player is a little on the boring side to look at, you can spruce it up a bit (and find a couple of extra features) by using the Nokia Music app. This provides you with a much more interesting wallpaper and a quicker route to the equaliser and Dolby Headphone setting.
The extra features bundled into Nokia Music start off with Mix Radio, an app that lets you stream a mix of music free of charge. If you decide to create an account it will scan your on-board music and curate a mix of music it thinks you'll enjoy.
There's also the option to download some music and listen to it away from a Wi-Fi signal which is pretty damn generous considering it's all free.
Alongside Mix Radio are the Music Store and Gig options. Music Store lets you buy your favourite tracks directly from Nokia, at prices that are pretty much in line with the other virtual music stores avaialble on other platforms.
Lastly, the Gigs app accesses your location and hunts around for live music being played in your local area.
Microsoft does of course have its own music store courtesy of Xbox music. While the prices are pretty identical to Nokia's, it does have the added bonus of offering a Spotify-like unlimited subscription that you can also use on your Xbox console.
A nice feature on the Lumia 820 - and one that we would really expect all smartphones to have now - is the ability to control music from the lock screen. If you're out and about with music playing you can pause or skip backwards and forwards directly from the lock screen which acts as a real time saver.
We had one isolated issue where using the camera app while listening to music caused the audio to disappear. We solved this by simply switching the Lumia 820 off and then on again and despite several attempts, the problem hasn't reappeared.
Video
The video option on the Lumia 820 is found in the Xbox Music and Video app next to music playback and tapping into it throws up a thumbnail-accompanied list of your video files.
As you would expect from the AMOLED screen (although not HD), playback looks great. We can't even quibble over extra space missing compared to other smartphones like the HTC One.
While the Nokia Lumia 820 was able to cope with common video formats like MP4, WMV and AVI, it struggled when we subjected it to some of the rarer video formats. Neither MKV nor MTS would play on the handset.
Also, unlike both iOS and Android, you're not able to rent or buy videos from the Windows Phone store. So if you want to add video content to the Lumia 820, you're going to need to connect it to your computer first.
Thankfully though, once we had a couple of videos loaded up and playing, we didn't have any trouble with crashing or freezing mid-play.
Photos
The Photos app is subdivided into different albums - those you've snapped yourself with the rear-facing 8MP camera, standard pictures you've loaded onto the camera and screengrabs you've taken of the screen.
The Lumia 820 also pulls in photos from Facebook and Skydrive for you to view, and the whole package is nicely presented thanks to a tiled thumbnail effect.
We've highlighted the social network interaction throughout this review and it appears again in the Photos app. If you swipe left while perusing photos, you'll arrive at the "What's new" screen. This collates the most recent pictures posted to Facebook, Twitter and any other social networks you're synced to and gives you the caption and date it was posted.
You can choose to view your pictures either by album, date or person - the last option presents you with a Facebook contact list and lets you browse their pictures. You can also add photos to a favourites list for a compilation of your best shots.
If you want to change your pictures, you can access some rudimentary editing tools by selecting the offending photo and tapping the three dots. You'll be given the option to crop, rotate or brighten the pictures as well as share them over Facebook or set as your lock screen image.
Battery life, wireless charging and connectivity
Battery life
The Nokia Lumia 820 is equipped with a modest 1,620 mAh battery that will, even with 3G fully enabled, give you enough juice for a typical 8-hour working day with moderate usage. Beyond that though, you start running into trouble.
Batteries are Catch-22 of the smartphone world. We all want bigger, longer-lasting batteries but smaller, thinner, lighter phones. In the word's of the inimitable John Butler Trio: something's gotta give.
The good news for the Lumia 820 is that the battery is removable. If you're able to successfully prise the back of the phone off, then it'll all but land in your palm.
Therefore, there's nothing to stop you picking up a replacement and carrying it around with you if you know you're going to be stuck for a while between plug sockets.
With very careful usage, you should be able to manage a full days usage from the Lumia 820, and there are a couple of tools to help you drain the most from the phone.
Nokia's battery saver mode will switch off certain services during stand by to try and maximise charge. It halts the push notifications of email and disables some apps until you open them manually.
There's also the option to engage the automatic brightness. This will regulate the screen brightness (typically the biggest drain on battery power) by sensing the ambient light and reacting accordingly.
Needless to say that intensive tasks like Nokia Drive's turn-by-turn GPS navigation or hardcore video watching will empty the battery in a matter of hours.
You're not given any kind of detailed breakdown of exactly what applications are using the most power so you'll have to keep on top of which applications are running. That said, we do feel that overall the Lumia 820 offers reasonable battery performance compared the other phones out there.
Wireless charging
And as luck would have it, the battery fun doesn't stop there. Nokia has incorporated wireless charging technology into the Lumia 820, meaning all you need to do to charge it up is touch the body to a compatible charging plate.
The format Nokia employs for wireless charging is the universal Qi standard - meaning it will work with any third party device and not force you into spending £45/AUD$70 for Nokia's own branded version.
In all honesty, wireless charging is a bit of a gimmick at the moment. The plate needs to be plugged in anyway, so it's not much of a stretch to just use a wire instead. However, as with any new technology, the excitement lies in future development. For example, imagine being able to charge your phone whilst driving by just resting it on the dashboard.
At the moment though, it's kind of a neat party trick but there's little reason to choose it over plugging in a wire.
Connectivity
In terms of connectivity, Nokia has got pretty much all the bases covered with the Lumia 820.
You sole wired connection port is the Micro-USB slot on the bottom of the phone, which is used for both charging and connecting the Lumia to a PC for swapping over content.
Most connectivity these days is of the wireless variety and the Lumia 820 is no slouch here either. You're given standard Wi-Fi a/b/g/n as well as Bluetooth v3.1 for connecting accessories such as portable speakers, wireless headphones and game controllers.
There's A-GPS tucked away inside the Lumia 820 for location-based services and map apps like Nokia Maps and Nokia Drive.
NFC (Near Field Communication) is also on the roster and lets you swap photos, documents or music with another NFC-enabled phone simply by touching the two together.
This contactless technology (the same is found in London's Oyster cards) is still relatively new on the smartphone scene and isn't yet included in all handsets. That being said, you'll find that most of the leading class handsets like the Lumia 920 or the HTC One will come with NFC on board.
One other Microsoft-exclusive connectivity feature is Xbox Smartglass, which will connect your Lumia 820 handset to your Xbox 360 console over your home network. The app then lets you use the handset as either a remote control for the Xbox dashboard or as a streaming device to your TV.
So, if you've got a range of films stored on the Lumia 820 (unlikely, unless you've got a microSD in there) then you can use the Xbox Smartglass app to play the film on your big screen TV.
The app itself is a relatively new addition to the Microsoft stable but we're sure the team from Redmond has got grand plans for future implementations.
Maps and apps
Maps
When it comes to map applications on the Nokia Lumia 820, you'll find the usual fan favourite, Google Maps, is way down the pecking order. So much so that not only is it not installed - it's also absent (in any official capacity) from the Microsoft store.
The good news is that Nokia has done its level best to give us a solid mapping experience of its very own. To be fair, it's had plenty of time to practice as Nokia Maps dates back to the old Symbian devices.
Nokia Maps does look attractive, both using the standard layer and the satellite overlay. There's also a very handy transit layer that shows the Underground lines superimposed on top of the map display.
This is more useful for Londoners obviously, but there are public transport lines shown for other big cities such as Leeds and Manchester.
We found the app picked up our location quickly and accurately and panning and zooming around the British Isles was a quick and easy.
There's the option to download sections of the map for viewing offline - something that Google also offers and that is particularly useful if you're heading off on a long road trip and might not be able to count on Wi-Fi or 3G.
You can search for places by tapping the looking glass icon, or use Nokia Places to explore local restaurants, museums and other attractions near your location. Once you've settled on a location you like, or are planning to visit, you can save it to your favourites list to be easily called up at any point.
When it comes to navigation, Nokia has loaded the Lumia 820 with Nokia Drive (another graduate from the Symbian class) which gives you turn-by-turn navigation and plots your course on the map.
The really useful thing about Drive is that it downloads all the route guidance before you set off so that you don't have to worry about a data connection while you're on your way.
As far as mapping software goes, Nokia Maps is definitely a solid piece of software and after getting used to it, we dare say you'll be happy enough without Google Maps on board.
Apps
App availability has always been the death knell which has sounded the death of Windows Phone in the opinion of many.
In some ways, that's still the case - the app selection on the Windows Phone store can't touch the Apple App Store or Google Play for either variety or sheer numbers. But, it is getting better and has been for some time.
Nearly all the big name apps are available to download, whether it's games like Star Wars Angry Birds, entertainment apps like Flixster or sports apps like Endomondo.
You can get YouTube, iPlayer and Wikipedia all here the same as you can on an iPhone or Android device. The difference is that fostering new developers is still a trick Microsoft has yet to learn.
Chances are that corporations and big companies will simultaneously release for WP8 as well as iOS and Android. But the danger is that the underground hits that go on to become cult favourites are still in danger of missing out Windows Phone altogether.
Riding into the breach, like some heroic knight is Nokia itself, and the Finnish firm should really be commended for recognising the lack of apps and putting in the work.
The HTC Windows Phone 8X might be the signature phone for the Windows Phone 8 OS, but we reckon that when it comes to first-party apps, Nokia has HTC well and truly beat.
We've already covered the Nokia Lenses apps for the camera, Nokia Music app for tunes and the Nokia Drive app for navigation, but there are a couple of others that deserve a mention.
Firstly, Nokia City lens uses the GPS, mapping and camera to provide you with a real-time augmented reality display of your city showing local shops, services and points of interest right in front of you on the screen.
It's a really interesting piece of software and well worth trying out if the shop assistant will let you take the display model for a little spin before buying.
Next, Nokia Care is a preinstalled guide to using your Lumia 820. Less of an app and more of an interactive instruction manual, it's nevertheless pretty useful for getting to grips with the operating system.
Of course, the other ace up Microsoft's sleeve when it comes to apps is the first-party Office software it bundles with each device. This will be a big draw for many given how frequently we use Microsoft Office in our day-to-day lives.
You get access to Word, Powerpoint and Excel on the Nokia Lumia 820 and each document, graph or sprreadsheet is fully displayed and available to edit and tweak on the move.
When you're finished, the result is saved to the cloud via Skydrive and ready for you to use when you sit back down at your desk.
There's also Microsoft OneNote Mobile preinstalled on the Lumia, which lets you jot down lists and notes and share it with your other Windows devices via the cloud.
Admittedly there are now ways to do this with both Google and Apple products, but we see the integration between Microsoft devices as a big plus point and something the American company should build on in the future.
Hands on gallery
Official gallery
Verdict
The Nokia Lumia 820 sits nicely at the crossroads between value and power. While it doesn't have the processor, camera or larger screen of its big brother the Lumia 920, it does have microSD storage, removable covers and a more attractive price tag.
The Nokia Lumia 820 isn't meant to be the flagship phone of either Nokia or the Windows Phone 8 operating system. That relieves it of a certain amount of pressure and what you're left with is a very competent handset for those that want a simple, fluid experience.
It's now been slightly sidelined by better phones at lower prices from Nokia - there's an argument that the Lumia 820 (and the Lumia 620, while we're here) could be deleted from the range and it would be a lot more streamlined.
The app selection still handicaps Windows Phone 8 devices. But if you're less of a heavy app user and more interested in using your phone to play music, read documents or take pictures then Nokia has laid on a tidy little handset that won't cost the earth during your contract.
Is it going to sway a lifelong Android or Apple user? No. But if you wanted evidence that Windows Phone 8, and more importantly Nokia, are taking steps in the right direction then this is it.
Buying guide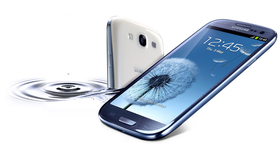 20 best mobile phones in the world today
We liked
The weight and dimensions of the Nokia Lumia 820 are among its core strengths. It feels heavy enough to take a knock or three, but light enough that you don't notice it in your pocket.
Likewise, if you're one of the people that think phones are getting a little too big these days, you'll appreciate the smaller 4.3-inch AMOLED screen.
The camera, as ever, is a highlight of this Nokia handset. You're not given as many options from the get-go as you are on other phones but the addition of Nokia's Lenses is intriguing. Ideally, the camera will get more versatile as different lenses are released.
Last, but by no means least, the 4.3-inch AMOLED 800 x 480 screen is really bloody good. You won't miss the extra inches because this is a crisp, clear display that makes watching video on the move a real pleasure.
We disliked
Best phone deals
Save up to 40% on your mobile phone contract
While there aren't any giant, crushing flaws with the Nokia Lumia 820, there are a couple of minor irritations that get in the way of everyday usage.
For example, there's no notification light on the front to tell you you've got a Facebook comment, text message or email. You'll have to routinely open the phone and check the lock screen to be sure.
Another irritation was removing the Lumia 820's swappable back cover. It really shouldn't be this hard to remove a phone's casing, should it? Well according to Nokia at least, it should be. So good luck with that.
You're also going to have to make peace with a relatively short battery life (price of a good screen, eh?) and the non-existence of apps on the Windows Phone store. Nokia does a commendable job trying to plug the gaps, but these issues are still noticeable when compared to rival handsets.
Verdict
Nokia is building a solid line-up of smooth, competent Windows handsets that started with the original Lumia line-up last year and continues through to the Windows Phone 8 era. We feel the Lumia 820 is a building block for that line-up rather than its superstar focus.
Despite some definite plus points (microSD anyone?) this doesn't take the Windows Phone 8 crown from the likes of the Nokia Lumia 920 or the HTC Windows Phone 8X. Likewise we don't believe that iPhone 5 or Samsung Galaxy S3 users will feel they're missing out when this hits the shelves.
But sidelining it commercially is doing both the Lumia 820, and Nokia itself, a disservice. This is a well constructed, colourful handset with some excellent technological features, and it's got a really palatable price point to boot. It's been overshadowed by others in the range, but that doesn't mean it isn't still a class act.
The Windows Phone OS is maturing nicely and offers a realistic alternative to other phones on the market. Throw in some competitive pricing and you've got plenty of reasons to consider this phone.
Nokia Lumia 820 Lumia 820 Nokia Windows Phone 8 smartphones phonescarousel-en-gb