HTC 8S
£224.95
22nd Apr 2013 | 11:02
One of the first Windows Phone 8 devices, but does this mid-range handset impress?
Introduction
HTC have been a major Windows Phone player for a while now, arguably second only to Nokia in their output. With Samsung eating up much of their Android market share and Microsoft launching an exciting new version of Windows Phone, the platform is obviously going to be a key area of focus for the Taiwanese firm.
So it's no surprise that it hasn't hung around to release some Windows Phone 8 handsets, with both the mid range HTC Windows Phone 8S and its big brother the HTC Windows Phone 8X competing for your attention.
Since its launch, the HTC 8S now has a number of competitors in the Windows Phone 8 space. Its main rivals are probably the Nokia Lumia 620 and the Lumia 520, with the former costing around £30 more, and the latter £50 less.
Compare that to the HTC Windows Phone 8S, which can be picked up for around £150 (around $365/AU$345), and you'll see it's got some pretty close company in the budget space.
The specs confirm its position as a mid range handset. Powered by a 1 GHz dual-core processor and packed with just 512 MB of RAM. With a 5 megapixel camera, 720p video and just 4 GB of internal storage (albeit with support for microSD cards of up to 32 GB), everything about it screams mid-range.
Things don't change with the Super LCD Gorilla Glass display. At 4 inches it's a decent size but not huge and its 480 x 800 resolution (coming in at 233 pixels per inch) is fine but nothing particularly impressive.
In other words it's got solid specs all around, which on paper are neither impressive nor disappointing for the price.
The only potentially disappointing spec is its 1,700 mAh battery, which seems a little on the small side, but it's around the same size as the one in the bigger and more powerful Samsung Galaxy S2 and that holds up well enough.
The first thing to stand out about the HTC 8S is its two-tone colour scheme. Bright colours have become a staple of Windows Phone, but normally you just get the one colour per handset.
With the HTC 8S the bulk of the phone is one colour, while a stripe at the bottom is another. Interestingly this sets it apart even from the other phone in the range- the HTC 8X, which again is all one colour. It's a great and distinctive look, making the phone immediately recognisable no matter what angle it's viewed at.
With dimensions of 120.5 x 63 x 10.3mm it's not the thinnest phone you'll ever see, but the curved edges make it seem slightly slimmer and sleeker than it actually is.
It continues to impress when you pick it up. At 113g it's got a decent amount of weight to it, making it feel like a fairly premium device rather than a cheap piece of plastic.
Speaking of plastic, there's no brushed metal or glass back on the HTC Windows Phone 8S, it's plastic through and through.
Despite that it doesn't seem flimsy. The rubbery, polycarbonate finish makes it easy to grip and feels good in the hand. It doesn't look or feel cheap either, just different and that's a good thing.
The front of the HTC 8S is dominated by the 4 inch screen, as you might expect. Above it there's HTC's logo and a speaker, while below it there's the iconic stripe adorned with three soft touch buttons, specifically home, back and search.
HTC have again stamped their logo in silver onto the back of the phone - this time much bigger. Above it you'll find the 5 megapixel camera lens, while below it there's a logo for 'Beats' audio, below that a speaker and below that the coloured stripe.
The top edge of the phone has a 3.5mm headphone port on the left and the power button on the right. The general positioning of the power button is fine, but it's hardly raised at all, making it hard to find and press, in fact we found that we often thought we'd pressed it only for nothing to happen as we'd either missed it or not applied enough pressure.
The bottom edge is home to a micro USB port, used for charging the handset and connecting it to a computer. You'll also find the microphone here.
The top of the right edge houses a volume rocker while the bottom is home to a dedicated camera button - which both launches the camera and takes photos. The left edge has absolutely no buttons or ports on it.
You can't remove the back of the HTC Windows Phone 8S. Instead the little stripe at the bottom is removable and gives you access to the microSD card slot and the micro SIM.
This does mean that you can't remove the battery, which is a bit of a shame, particularly considering it's 1,700 mAh in size, but otherwise it seems a lot more elegant than taking the whole back cover off.
It also means that the annoying practice of putting the microSD card slot behind the battery has been avoided, meaning that if you have more than one cards worth of media you can swap cards without turning the phone off. Given that there's only 4 GB of internal storage this could be genuinely useful for some users.
The coloured stripe is easy enough to remove but feels securely in place when you put it back on. It's also not as flimsy as some covers, so there's little worry of it breaking when you try to take it off.
Interface
Ever since Microsoft's OS got a much needed overhaul a couple of years ago we've been a big fan of the interface. That's even more the case since the latest update to Windows Phone 8.
It's glossier and arguably simpler than even iOS. Customisation fans might not be happy, but if you just want an intuitive, elegant OS then Windows Phone is the place for you.
When you turn the HTC 8S on you're greeted with a fairly conventional lock screen. It displays a photo of your choice in the background and is overlaid with the time, day and date along with information from one of a handful of apps, such as your calendar or Facebook.
You swipe up to clear it and get to the start screen, a screen which is very different from the homescreens of Android and iOS. There are a few key differences, firstly there's only really one screen, rather than multiple homescreens.
You still need to scroll to see everything, but you scroll up and down rather than left and right, and there's no transition between screens' it's just a continuous stream of tiles.
Then there's the tiles themselves. Rather than being a mishmash of styles they all more or less match, following a consistent colour scheme. This means that your Windows Phone will never look a mess, it will always be effortlessly stylish.
The downside of course is that it will also look like every other Windows Phone interface. You can change the colour scheme of the tiles and give it a light or dark background, but there are no options for custom wallpapers or widgets.
But in truth as much as we love widgets we don't really miss them here, as most tiles kind of act like a widget anyway, thanks to Microsoft's inspired decision to bring live updates to the tiles.
So for example rather having a static image of a calendar that you have to click on to see anything, the shortcut to the calendar on Windows Phone displays the current date and any calendar entries for that day and time.
The people app meanwhile shows a mini slideshow of contact images and the gallery app does the same for photos. Not all apps have live tiles, but a lot do and it almost seems backwards that other OS's aren't doing this, as it's such a simple and useful feature.
Beyond changing the colour scheme the only other real customisation options come in the form of choosing which apps to display as tiles, where you want the tile and how big you want it to be.
It gives you a fair bit of control over the usability of the phone, as not only can you put frequently used tiles at the top of the list, you can also make them a lot bigger than other tiles.
Tapping a tile opens the associated app while long pressing it lets you move it, resize it or delete it, and when placing or moving a tile everything else will move around it to make space for it.
There's a status bar at the top of every screen and this permanently displays the time in the top right corner. However to get any more information than that you have to tap on it, at which point it will briefly display the battery level, mobile signal level and the like.
This isn't a problem, but it's also not that intuitive for new users, who may take a while to realise you can even do that.
Beyond swiping around, the main controls come in the form of the three soft touch buttons on the coloured stripe just below the screen. Their basic uses are all fairly self explanatory, though two of them have secondary functions if you long press them.
The left-most button is a 'back' button, which simply returns you to the previous screen you were on. Long pressing it brings up a display of all the recent pages and apps you've been on and lets you choose which one to return to.
The middle button is the 'start' button, which takes you to the start screen. Long pressing this one brings up a voice commands screen, which lets you open apps and perform basic actions on your phone, such as calling someone.
It worked pretty well too, rarely making a mistake. You can also take screenshots if you hold both the start button and the power button.
The button on the right is a web search button which takes you to Bing search. Unfortunately you can't change the search engine, but it gets the job done.
Swiping right from the start screen brings you to a list of all your apps, both those with tiles and those without. It's just a long, scrolling list, so if you have a lot of apps it could take a second to find things, but they're sorted alphabetically so it's not too much of an issue.
As well as launching things by tapping on them you can also pin them to the start screen by long pressing them.
You'll find the settings menu here (though of course you can also pin it to the start screen). There are quite a few settings and options to get to grips with here. You can set up Wi-Fi, Bluetooth and the like, as well as changing the brightness and the theme and customising ringtones and sounds.
Most of it is pretty much what you'd expect to find, but there are a few more interesting options, such as 'attentive phone', which has options for turning the ringer volume up when the phone is in a pocket or purse, lowering the ringer volume when you pick the phone up and muting it if you turn the handset over.
You can also choose which apps are allowed to run in the background and setup 'Kid's Corner', which allows you to make a custom start screen with access only to apps, music and videos that you've pre-selected.
It's a great way to let a child play with your phone without fear of them causing any harm or encountering inappropriate content, though it's still some way removed from the multiple users feature offered by Android 4.2 - although that's tablet only for now.
The whole interface is very slick, attractive and intuitive. It's let down slightly by the lack of any help or prompts when you first start using it, but most things are very simple to work out.
Actually navigating the HTC Windows Phone 8S is impressively smooth too. We didn't encounter any slow down or judder when moving around the start screen and menus.
It didn't feel discernibly any less slick or powerful than a top end handset, which, given the mid range price and specs, is impressive.
Contacts and calling
Contacts
The HTC 8S by and large does a pretty good job of contacts and calling. You access contacts from the 'People' tile, which in itself displays an attractive slideshow of contact pictures on your start screen.
Once in the app the first screen displays all of your contacts in an alphabetical list. A name and thumbnail is displayed for each contact and tapping on them brings you to their page.
It pulls contacts from Facebook, email accounts and your SIM card, so you'll likely have a load of contacts listed as soon as you set up your phone.
Long pressing a contact lets you edit or delete them, there's a button to create a new contact and one that brings up a search box, which can be handy if you've got a particularly busy list.
Finally, you can get to the settings screen from here, which lets you filter which sources to view contacts from and sort them by first or last name.
That's not the only display in the 'People' app though. If you swipe left or right you'll find three other screens. One displays status updates and tweets, one shows contacts that you've recently interacted with and the final one lets you set up and view groups and 'rooms'.
Groups is nothing new, letting you sort and filter contacts into different groups such as 'colleagues' or 'friends'. It also lets you send a text to every member of the group.
'Rooms' is a little more interesting. You can share calendars, photos and notes with everyone in a room as well as group chatting with them. It's a nice idea that takes the groups feature a little bit further.
Going back to contacts themselves, once you're on a contacts page you're presented with quite a lot of information and options. Everything from their email address, to their birthday, job title and any notes about them are visible and there are options to call, text, email or Facebook message them.
Swiping to the left or right lets you see a history of recent calls or texts to the contact, any photos they've uploaded to Facebook and any social network updates for them. All in all you get some very full featured contact cards, with a wealth of information and some well thought out social network integration.
Three little buttons at the bottom of each contact card let you pin them to the start screen, which is a great way to quickly call or text people that you're in touch with a lot.
You can also link multiple contacts together if you have more than one address book entry for them, while the final button lets you edit the card, allowing you to add or remove whatever information you want.
When you create a new contact you can store it to your Hotmail or Google account and add as much or as little information to it as you want.
Calling
To make a call you can either call a specific contact from the 'People' app or go to the dial pad, which has a separate icon on the start screen. Oddly you can get to the People app from the dial pad but not the other way around.
From the dial pad you can also call your voice mail and setup a few call settings, such as call forwarding and text message replies for when you can't talk.
One thing which immediately struck us with the dial pad is that there's no smart dialling, which means that if you start typing a number it won't bring up suggestions for contacts that match it.
In fact even when you type a complete number for someone in your address book it won't display their name or in any way link up with them. You also can't use the numbers as letters to type the name of a contact. Given how well the 'People' app has been thought out it's odd that such an obvious feature would be omitted.
When a call comes through you have the option to ignore or answer it. Assuming you answer, you get a screen with the contacts name, the call duration and a few options, specifically speaker phone, mute, hold, dial pad and add call.
They're all pretty self explanatory but it's worth mentioning that speaker phone seems to work pretty well. The person on the other end of the line can be heard loud and clear and though they reported that hearing us wasn't quite as clear as with speaker phone off we were still perfectly audible.
Call quality when not using speaker phone is very good too. We didn't experience any dropped calls and the sound was both loud and crisp.
HTC and Microsoft have handled contacts brilliantly and have done a pretty good job of calls too. The absence of smart dialling is unfortunate but does little to detract from an otherwise stellar setup.
Messaging
The HTC Windows Phone 8S is a messaging powerhouse. Most Windows Phone's are actually thanks to the deep integration of social networks, but it still never fails to impress.
The main messaging app looks a lot like a standard text message app and in many ways it is. You're presented with a list of conversation threads and tapping one opens it and shows the whole conversation, laid out in speech bubbles.
You can add pictures, videos and contact information to messages, but it's basically like text messaging on any other smart phone.
Except it's not, because you can also send Facebook messages from the same place, while swiping to the right brings you to an IM chat screen, where you can have live chats with any online contacts.
There's also a settings screen which has options for backing up your messages to Hotmail and toggling delivery confirmations.
Tapping on the empty speech bubble at the bottom of each conversation thread brings up the keyboard and lets you send a new message (alternatively you can press the plus button from the threads screen to start a new conversation).
The keyboard is fairly good. It can be used in portrait or landscape mode, with landscape generally being the better of the two as you get slightly more room to manoeuvre.
But even in portrait it's fairly accurate. We made the occasional typo, but it generally auto-corrected them. It also takes a stab at predicting your next word before you even start typing, giving you a list to choose from.
You can turn keyboard sounds on so that it makes a noise with each key press, but there's no haptic feedback unfortunately.
There's a smiley face button on the keyboard that brings up a surprisingly large list of emoticons, including slightly odd things like a bowl of rice and a laser gun, but otherwise it's a fairly standard keyboard.
If you prefer there's also a voice typing option, which works pretty well as long as you speak clearly.
You can also send text, email and social network messages from the 'People' screen - just tap the relevant option on a contact card and away you go.
Plus as we mentioned on the previous page you can view social network updates from the 'People' screen, and by extension you can also reply to them - all without ever going to an external Facebook app.
As well as the built in social network integration you can also download separate apps for Facebook, Twitter and the like if you'd prefer.
Finally we come to email and this works pretty well too. You can easily add a Hotmail, Google, Outlook or Yahoo account and manually add many others. Once an account's set up you can ask the HTC Windows Phone 8S to notify you whenever you get a new email.
Actually reading and composing emails is a smooth experience. You tap on one to open it and can then double tap or pinch to zoom if necessary, though the email app does a pretty good job of fitting emails to your screen.
You can also compose a new email, delete or reply to an email at the touch of a button. Typing new emails works well too, you can attach images to them and add contacts from your address book to receive them.
Email can have its own live tile too, so from the start screen you can see how many new messages you have and even see a preview of the most recent one.
With all the messaging options and social network integration the messaging experience on the HTC 8S is a joy. The whole visual style of all the messaging and email apps matches the rest of the phone, with the same colour scheme for the background and text.
It's also rather two-tone, much like the handset itself, keeping everything consistent and aesthetically appealing. It's not really any better in this department than other Windows Phone's, but they all do a much better job of it than most of the competition.
Internet
Web browsing on the HTC 8S is a bit of a mixed bag. In terms of connections you get the standard Wi-Fi 802.11 b/g/n and HSDPA. Unfortunately the Wi-Fi doesn't seem all that fast.
You can load mobile versions of pages in a few seconds normally, but loading a full desktop site can take up to 20 seconds. Thankfully that isn't likely to be something you'll want to do very often, since mobile sites tend to be much better suited to a phone.
Scrolling is very smooth though, we didn't have any slow down and nor did it ever seem to need to re-draw the page. The resolution is also good enough to make text fairly crisp and clear and it supports text reflow, so pages tend to fit to the page.
In that sense web browsing on the HTC Windows Phone 8S is a pretty pleasant experience. We wouldn't say no to a slightly bigger screen - like the 4.3 inch one on the HTC Windows Phone 8X - but it never feels too cramped.
The layout of the browser leaves a little to be desired. It's a mobile version of Internet Explorer and aside from refreshing the page or typing web addresses and doing a Bing search (with the latter two being handled by a text box at the bottom of the screen), everything is done through a drop down menu.
For most things that's fine, you can access your favourites and add the current page to them, share the page, pin it to the start screen, access a list of recent pages and open the internet settings screen.
However you also have to pull up the menu to access your tabs... and then tap on 'tabs' and then either tap on the tab you want to switch to or open a new tab.
It's a whole lot of taps for what should be a simple action, particularly since if you're anything like us you'll be switching tabs a lot.
You can fix this by going into settings and changing the refresh button into a tabs button, which at least cuts out one tap, but then you lose the refresh button which can also come in handy.
Otherwise it's a solid enough browser. It always uses Bing to search, unless you manually go to Google, which is a bit of a pain, but no surprise given that it's a Windows Phone.
The favourites screen is quite minimalist, you don't get any thumbnails, just a text list of sites, but it matches the style of the rest of the interface.
The settings screen doesn't have a whole lot of options; you can block cookies, default to mobile or desktop sites, delete your history and do a few other things but nothing out of the ordinary.
There are a few other browsers available for download, but they're all made by individuals or small companies, none of the other major players such as Chrome or Firefox are available, so you're pretty much stuck with Internet Explorer.
The HTC 8S is also a little slower at loading pages than we'd like, but once it does the browsing experience isn't bad at all.
Camera
The HTC 8S comes with a 5MP camera on the back. There's no front facing camera, so video calls, webcam and checking yourself out on the bus are all off the table.
5 megapixels is pretty standard for a mid range handset, though some way behind the 8 megapixel snappers found on most higher end phones like the Nokia Lumia 920.
There are a few options to play with on the camera. You can turn flash on or off, change the exposure, contrast, sharpness, white balance, saturation and ISO, as well as adding a handful of effects such as sepia or negative.
Surprisingly there aren't any actual scene modes, there are enough options that you can probably get the camera optimised for most situations but that takes' time and knowledge. It would certainly have been nice if there were a few basic ones like night and action.
What you do get are different 'lenses', which add new features and options to the camera. The only one that comes pre-installed is 'Bing Vision', which is basically just a Barcode and QR code scanner, but you can find more on the store, such as one which translates printed text.
There's also a dedicated camera button, which makes taking photos a lot easier than on handsets which require you to tap part of the screen.
All things considered while it won't be winning any awards it's not a bad camera at all for a mid range handset, though a few scene modes would have definitely helped.
Click here to see the full resolution image
Click here to see the full resolution image
Click here to see the full resolution image
Click here to see the full resolution image
Click here to see the full resolution image
Click here to see the full resolution image
Click here to see the full resolution image
Video
The HTC Windows Phone 8S can't quite manage full HD video, but it can at least shoot in 720p.
It has roughly the same selection of settings as the camera; you can change the white balance, saturation, sharpness and contrast, turn the light on or off and use different 'lenses'.
As with the camera there are a few effects, such as sepia and grayscale, however there aren't any scene modes. The dedicated camera button comes in handy, making it quick and easy to start and stop shooting.
It's also fairly easy to press without making the handset shake. The actual quality of videos is about what we expected, given that it's shooting in 720p.
Media
The HTC 8S makes for a competent but unspectacular media player. The main media hub is called 'Music + Videos' and as the name suggests it's here that you will be able to find and play any music or videos that are on the phone.
When you open the app you can pick between music, videos, podcasts and store. Store just takes you to the Windows Phone store, where it's possible to buy new music, while the other options take you to a list of applicable files on your handset.
Video just gives you thumbnails of all your videos, you tap on one to play it or long press it to pin it to the start screen. The player itself is incredibly basic, with options limited to jumping forwards or backwards in the video, pausing it and fitting it to the screen.
It's hardly a comprehensive player, but the screen itself is good enough to make video's look fairly decent. The phone is also very comfortable to hold for long periods, which is handy if you plan to watch videos on it.
The music player is a little better. You can sort your music by artist, song, album or genre and create playlists. You can also share music to Hotmail or Google Mail.
However your options while playing a song are almost as limited as with video. You can skip track, jump forwards or backwards, favourite a song, shuffle a playlist or put a track on repeat.
There aren't any equaliser or other sound settings to tweak, however if you're playing the music through headphones you can activate Beats Audio, which does wonders for the overall sound quality.
It's not available through the internal speakers, which in themselves are simply okay. They can be turned up to a reasonable volume, but not super loud and they tend to sound a bit tinny.
There are lock screen controls for music that let you pause it or skip track. From the start screen you also get an image of the currently playing track on the music tile. However there don't appear to be any controls from here.
If you've got an Xbox Music account you can also download or stream millions of songs to your phone, but it's a subscription service, so you will have to shell out for it.
The HTC Windows Phone 8S supports MP3, WAV, WMA, eAAC+, MP4, WMV, H.264 and H.263. All in all it's alright for both music and video and Beats Audio is a boon, but the players are disappointingly basic.
There are a few other players available for download from the store, but not a huge number. Internal storage is a bit of an issue too, as it's limited to 4 GB, which you'll fill in no time if you're using the HTC 8S as a media player.
However you can increase that with a microSD card, which at the moment is a bit of a rarity in the world of Windows Phone 8, as neither the HTC Windows Phone 8X nor the Nokia Lumia 920 have a microSD card slot.
There's no YouTube integration and surprisingly there's also no built in radio, though you can download apps for both of these.
Aside from music and video, you can also view your photos on the HTC Windows Phone 8S. Doing so is handled by the 'Photos' app, which can sort photo's by date, album or favourites, and pulls photo's from Facebook and SkyDrive, as well as from your camera roll.
Photo's themselves can be shared to Facebook or various email accounts, uploaded to SkyDrive, set as lockscreen wallpaper or edited. Editing tools are limited to rotating, cropping or 'fixing' an image, but still, for a built in gallery app it's not a bad set of options.
If those aren't quite enough editing options for you, the handset also comes with a separate 'photo enhancer' app, which lets you add effects such as 'twilight' or 'vintage' to your pictures.
Battery life and connectivity
Battery Life
We were a little worried about the battery life of the HTC 8S as it only has a 1700 mAh battery and you can't get at the battery either, so there's no option to carry a spare with you or replace it with a larger battery.
However in our time with the phone we've decided that the battery is just about up to scratch. We would love a bigger one for peace of mind, but generally we don't think you'll have a problem making it through the day (though you will probably have to charge the phone most nights).
With moderate mixed use ( some photos and videos, a bit of web browsing, about 45 minutes of calls and Wi-Fi always on), we just made it through the day.
In our standard battery test- running a ninety minute video from it when fully charged, with the screen at full brightness, Wi-Fi on and emails and social network updates being pushed to it, the results were about what we expected, as the handset had dropped to 67% battery by the end of the video.
That allows for around four and a half hours of video on a single charge with the screen at full brightness, which isn't great, but it's unlikely that you'll even want the screen at full brightness most of the time, so in reality you'll probably get more video time than that.
There are also a few battery saving options available. For one thing you can turn the screen brightness down or set it to automatic, so that it's never brighter than you need it.
However there's also a 'battery saver' toggle, which prevents apps from running unless you manually open them and stops emails from automatically syncing. You can set 'battery saver' mode to be on all the time or more usefully only when the battery is low or only until you next charge the handset.
Ultimately, even with all these tools, the battery isn't great. You should be able to make it through a day on a single charge, which is the most important thing, but it's unlikely to last you any longer than that, so if you find it a pain leaving your phone to charge overnight then this isn't the handset for you.
Battery life seems to be a problem for all of the current crop of Windows Phone 8 handsets, so if you want both Windows Phone 8 and a good battery, you might want to hold off for now.
Connectivity
Connectivity options on the HTC 8S are limited to Wi-Fi 802.11 b/g/n, Bluetooth 3.1, 3G and GPS. There's also an internet sharing option and all of these connections can easily be activated and configured from the main settings screen.
3G speeds seemed decent enough, however we were a bit disappointed with Wi-Fi speeds at times. Downloading apps was fast enough, but trying to load desktop sites took an inordinately long time.
You can plug the HTC Windows Phone 8S straight into a PC using the included USB cable. Once it's connected it acts much like a USB stick, allowing you access to all the files and folders through 'My Computer'. This makes it very easy to get media on and off the phone, as you simply drag and drop or copy and paste.
Alternatively you can also remove the microSD card and use an adapter to connect that to a PC and get media from there, though that's rather long winded, since you also have access to the microSD card when plugging the phone itself into a PC.
Additionally, the HTC 8S comes with 7 GB of free SkyDrive storage and many of the apps on the phone let you upload and download from there.
Maps and apps
Maps
The HTC 8S comes with Bing Maps and it's a fairly basic but competent offering. The first thing you'll probably notice is that it's kind of...ugly, the colours are all very dull and muted and it all just looks very plain.
It's not a particularly big deal, as glossy looks factor pretty low on the list of things we want from a map, but still, it's the first thing that struck us about it.
Things improve a little when you get down to actually using it. The maps themselves seem fairly accurate and detailed. You can view traffic or an aerial view and search for nearby shops and restaurants.
You can download maps for offline use and it generally locked onto our location pretty fast, though for some reason it tended to take upwards of thirty seconds to bring up directions to other places.
There's no fancy free sat-nav software included with Bing maps, if you want that you're best off looking at a Nokia phone or heading over to Android with their stellar Google Maps service. But for the basic act of mapping the HTC Windows Phone 8S does a pretty good job.
Apps
The HTC 8S doesn't particularly impress us with its app selection. Out of the box you get standard apps like an alarm (though one without a stop watch or timer), a calculator and a calendar.
Slightly more interestingly you get OneNote, which is a decent note taking application and also syncs to SkyDrive, so you can access your notes from a PC too.
The mobile version of Microsoft Office is also bundled with the handset, and while this is nowhere near as full featured as the desktop version it's pretty decent for a mobile offering, letting you create and edit Word, PowerPoint and Excel documents and save them to SkyDrive.
Then there's the almost entirely useless 'HTC' app. This gives you a weather forecast, stock market listings and news updates, with the current weather, time and temperature appearing on its live tile.
Unfortunately every aspect of it is very basic and bettered by other apps in the store, while the live tile is quite plain to the point of almost being ugly.
Trust us, you won't use it and we don't really know why HTC even bothered with it.
That's about all you get, it's a pretty bare bones selection really, with little beyond the standard Windows Phone offerings and nothing that's particularly essential.
Of course you can always head to the store and download more apps from there. The selection is quite limited though, particularly in comparison to iOS and Android.
Hands on gallery
Official gallery
Verdict
The HTC 8S is a solid handset. It's got an attractive and distinctive style, which both fits with the colourful Windows Phone aesthetic and stands out from the pack.
It's also surprisingly slick and fast for a mid range phone. It's even got the edge over the top-end Windows Phone 8 handsets in at least one area - specifically the inclusion of a microSD card slot, which is absent on both the Nokia Lumia 920 and the HTC 8X.
On the other hand the battery is average at best, web browsing can be a little slow and it doesn't do much to stand out in the apps or media department. It's also arguably a little over priced for what you get.
Your options with Windows Phone 8 are getting a lot better these days, and it's already becoming cheaper than similarly specified Windows Phone 7 and Android phones, which is no mean feat.
Best phone deals
Save up to 40% on your mobile phone contract
However, it's worth mentioning the fact that you can pick up the significantly more powerful Google Nexus 4 for only £80 more (thanks for Google's subsidy model)... that is, if you can find a time when it's in stock on Google Play.
We liked
The HTC Windows Phone 8S is one of the more stylish handsets around; we'd almost go so far as to call it iconic.
It feels like a premium device too; yes, it's all plastic but it's not the cheap flimsy plastic you find on some phones - and we like the rubbery nature.
Like most Windows Phones it has superb social network integration, making it great for messaging. Other than the lack of smart dialling it's also pretty good for calls and the inclusion of a microSD card slot gives it a nice selling point over some of the more expensive Windows Phone 8 handsets.
Buying guide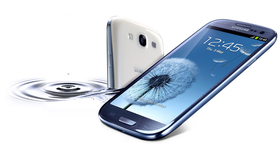 20 best mobile phones in the world today
We disliked
The battery is slightly disappointing, we've certainly come across worse, but this is a phone that you're going to be charging every day.
The browsing experience isn't brilliant either, thanks to being limited to Internet Explorer (complete with Bing as the default search engine), and it's not helped by how slow desktop pages are to load.
It has a fairly stingy 4GB of internal storage, and while the physical design of the handset is nice, nothing really stood out when using it - it's competent at most things, but rarely excels, and when it does, as with its social network integration, it still doesn't go beyond what other Windows Phone handsets are doing.
Verdict
The HTC 8S is a good all round handset. It doesn't do a terrible job of anything but stylish looks aside it also struggles to stand out.
Pretty much every Windows Phone is great for messaging and social networks and this is no exception, while being able to expand the storage with a microSD card is always appreciated.
Equally the performance is generally pretty slick, which combined with the stylish design gives the impression of a more premium, expensive handset than it actually is.
But it leaves us wanting more. There aren't any particularly compelling apps included and the Windows Phone app store is fairly lightweight compared to the competition - although it gets healthier every day.
Web browsing isn't great, media is fine but does nothing to stand out, the camera is pretty average and battery life could be a whole lot better.
There are other Windows Phone 8 handsets around at the moment, although few as particularly low priced as this, which means that it's in a bit of a race for your money (even if it isn't asking for much).
Looking outside of Windows Phone 8 it doesn't seem such great value for money, but if you're set on Windows Phone 8 and don't want to drop a huge amount on a handset then for the time being this a good buy.
HTC Windows Phone S Windows Phone S Windows Phone S Windows Phone HTC smartphones Microsoft phonescarousel-en-gb phonescarousel-en-au