HTC One X+
2nd Nov 2012 | 09:50
The One X just got better
Introduction
The HTC One X+ isn't exactly a new handset as such, as it shares many similarities with its brother the HTC One X, but there are a few key upgrades in play here.
We were very impressed with the original One X when it was released earlier this year, and it managed to clock up 4.5 out of 5 in our in-depth review and snaffle second place in our 20 best smartphones in the world, just losing out to the excellent Samsung Galaxy S3.
The One X+ is here to put the issues we experienced with the One X, such as battery life and limited storage, to bed and possibly snatch top spot away from the immensely popular Galaxy S3.
You'll be able to pick up the HTC One X+ for free on two year contracts starting at £33 per month, which is a similar price to the original One X, which can now be snaffled for £25 per month with no upfront cost.
On the inside the One X+ gets an OS boost over the original, as it ships with Android 4.1.1 Jelly Bean, with an update to Android 4.2 almost certainly on the cards given the phone's credentials – bringing it pretty much bang up to date.
The beautifully minimalist unibodied design has been carried over to the One X+, and by looking at the handset you wouldn't be able to tell it apart from its older brother, apart from the red highlights on the touch keys below the screen and camera surround on the back, plus the tweaked Beats Audio logo.
This isn't a bad thing however, as the One X and One X+ are some of the most aesthetically pleasing handsets which feel solid and premium in the hand, and while the One X+ weighs in a shade heavier than its predecessor, a whole 5g at 135g, it's tit for tat.
As well as those red accents, which US customers will be familiar with as it was the exclusive colour option for the One X on Verizon, the HTC One X+ comes swathed in black polycarbonate which has been given a rubberised finish to improve grip.
We're not completely sure if we prefer the new rubberised finished, or the glossy chassis on the original One X, with both pleasing our palms in different ways, so we'd recommend a good fondle when you come across the One X+ in store.
The big screen of the One X has been transferred over to the HTC One X+, giving you a 4.7-inch Super LCD 2 display with an HD 720 x 1280 resolution, placing it firmly against the Galaxy S3 and LG Optimus 4X HD when it comes to screen size.
It's still wonderfully crisp and clear, providing an excellent viewing experience with text and images appearing sharp and bright.
Size wise the One X+ keeps the same dimensions from the original (134.4 x 69.9 x 8.9 mm), which while large, especially for those of you looking to trade up from a 3.5-inch or below device, it's not over the top massive like the Samsung Galaxy Note 2.
Below the large screen there's the three Android touch buttons – back, home and multi-tasking – sporting that pleasing red accent which glows nicely when illuminated, while above the display you get the traditional HTC elongated earpiece grill and a 1.6MP camera – up from 1.3MP on the One X.
The other keys, volume rocker on the right plus the power/lock key on top are the same as on the One X, as too are the left side mounted USB port (which doubles as a Mobile HDL to hook up to a TV) and 3.5mm jack up top.
Once again we'll highlight out frustration with the USB port being located on the side rather than the base of the handset, as it makes the One X+ difficult to hold if plugged in.
It does look like HTC may be finally heeding our call, with the Windows Phone 8 touting HTC 8X and HTC 8S both sporting the USB connection on their bases, it's just a shame the Taiwanese firm couldn't make the adjustment on the One X+.
Located slightly behind the power/lock key, but still on top of the One X+ is the microSIM slot, which requires a little HTC key, a la iPhone 5, to pop open – easy enough when the tool is to hand, but a real pain if you are without it.
The enclosed unibody chassis does have its drawbacks, the key one being that there's no access to the 2,100mAh battery house inside, and while this has improved on the HTC One X+ over the 1,800mAh version in the One X, it's still not massive – just take a look at the Motorola Razr Maxx.
HTC has addressed storage on the One X+, providing a 64GB model which will be plenty for even the most demanding media mongrels among you – which makes up for the lack of a microSD slot.
Round the back of the One X+ is an 8MP camera, which protrudes quite a lot from the handset, but thanks to the slightly curved nature of the chassis, doesn't affect the phone too much when resting on a table.
The HTC One X+ keeps the same style, size and screen as it predecessor, while managing to squeeze in a bigger battery, more powerful processor and increased storage – so far so good then.
Interface
As we've mentioned the HTC One X+ comes running Android 4.1.1, which was the latest version of Jelly Bean up until just before it arrived in stores, as Google launched Android 4.2.
Fear not though; as Android 4.1 is a fine mobile platform and we're pretty sure the One X+ will get a bump up to 4.2 in good time, although HTC are yet to officially confirm this.
In true HTC fashion Android isn't just left in its pure form, as with the Google Nexus 4 and Samsung Galaxy Nexus, instead the Sense overlay comes into play, with a whole new version to get your teeth into.
Sense 4.2 you ask? No, it's Sense 4+, obviously.
There's not a great deal of difference between Sense 4.1 and Sense 4+, as with the transition between the One X and One X+ - the improvements are more behind the scenes, with smoother operation, improved performance and battery optimisation the key points of the latest incarnation.
HTC has also stripped out textures from fonts and backgrounds, making text slightly easier to read as shadows and embossed effects are replaced with crisper, more defined lines.
It's not something which is immediately obvious and you probably won't notice any difference unless you hold old and new side by side and have a good old stare.
There are also some tweaks in specific apps as well thanks to Sense 4+, with the arrow keys removed from the Sense keyboard and an improved layout to help with typing.
The camera, gallery, music and video functions also get some new tricks, but we'll cover those in the dedicated sections.
The One X was a powerful machine, packing a 1.5GHz quad-core processor and 1GB of RAM, but HTC has decided this simply isn't enough, equipping the One X+ with four cores clocked at 1.7GHz, while the RAM remains the same.
Needless to say Android, with the added smoothness of Project Butter in Jelly Bean, whizzes along on the HTC One X+, happily skipping through homescreens, running multiple apps and generally be a bit of a show off.
In terms of homescreens you get a maximum of seven to play with, but you can always reduce this number if you like by pinching the display for an exploded view of all your panels.
The infinite scrolling which was disabled on the One X has returned on the One X+, allowing you to jump from the furthest left to furthest right screens without having to go all the way back – it's nothing major, but we're glad it's back as it just makes things easier and quicker.
Flipping through the panels and generally navigating round the HTC One X+ feels slicker, however the difference is minimal, but if you're looking for a phone with no lag than the One X+ could be the one for you.
The screen was able to pick up all our pokes and prods, adding to the smooth, quick user experience which makes using the One X+ a breeze.
The notification bar has also been given a little bit of a spruce up, pull it down and you'll notice the bar disappears, replaced with a larger clock and date display, but hiding your mobile and Wi-Fi signal meters.
Battery life is obviously on HTC's mind with the One X+, as there's a permanent power saving toggle in the notification bar, allowing you to save that precious juice for when you need it most, plus the link to the main settings menu survives.
You can remove singular alerts by simply swiping across them, or use the Clear button to remove all at once if you just want to start over.
We're still disappointed that the quick settings we see on the likes of the Samsung Galaxy S3's TouchWiz interface to toggle key functions such as Wi-Fi and Bluetooth are once again omitted here, but there is a homescreen widget which goes some way to solving this minor issue.
You can access the notification bar from the lock, which itself has stayed the same, with HTC's ring pull function to unlock the One X+ in play, and shortcuts to four apps (the ones which appear in the dock on your homescreen) also available.
You can also choose to have information such as the weather or stock prices appear on the homescreen, or if you prefer to conserve the battery in the One X, you can just stick with the default clock and date.
The multi-tasking menu, which is accessed by hitting the appropriate touch button below the screen, has received a noticeable speed boost, as we experienced a little bit of lag on the One X, which we can happily report does not feature on the One X+.
The attractive menu springs to live instantaneously, displaying large thumbnail images of your running applications, which can be easily closed by swiping up on them.
Jumping into an app from the multi-tasking menu has also been given a bit of polish, while the HTC One X+ still stores an image of the app in the menu, the transition from that to the working system is less than a second.
A handy feature is the ability to adapt the function of the multi-tasking key, allowing you to use it to launch the multi-tasking pane and also use it as the old Android menu key in applications – perfect for apps which still haven't made the switch which Google brought in with Ice Cream Sandwich.
While Android still has a way to go to reach Apple's level of simplicity on its iOS platform, the HTC Sense 4+ overlay really does provide an intuitive and easy to learn system which even the most novice of user should be able to get to grips with after a while.
In terms of performance the HTC One X+ is second to none, easily capable of mixing it with the big boys, such as the Galaxy S3, Galaxy Note 2 and iPhone 5, and it looks like a serious contender at the top of the mobile market.
Contacts and calling
Contacts
When it comes to contact management on Android no one does it better than HTC, and the Taiwanese firm doesn't let up with the One X+, bringing its smart service to the fore once again.
There's not really anything different here than you'll find on the HTC One X, but that's not a bad thing, as we were really impressed with the way it handled our best buds.
You can access your contacts via the people app on the HTC One X+, and also by going through the Phone application – something HTC brought to the show with its Ice Cream Sandwich overlay.
Even though there are two separate icons for People and Contacts, in reality it's all one app with four tabs; phone, people, groups and call history – making it your one stop shop for all your verbal communication needs.
Contacts are displayed in list format, with an image next to each person's name, pulled through from whatever social media networks or other accounts you have linked up on the phone.
When you start up the HTC One X+ for the first time the setup wizard asks you to login to your various accounts, and we highly recommend that you do.
The likes of Facebook, Twitter, Google, Hotmail and Dropbox are all present in setup, and once logged in the One X+ will busy itself in the background, pulling in all your contacts and linking a person's various profiles to one handy contact card.
All the legwork is thanks to HTC's Sense wizardry, which will also offer up link suggestions if it's not 100 percent sure it's found the correct match.
This makes your contact list look far more appealing, with profile pictures present next to each name, and if you tap on a contact you'll find it's not only the picture which the One X+ has managed to pull through.
The main contact overview gives you all the details such as numbers, email addresses and links to social profiles. Tap on a number to call it, or hit the message icon next to it to tap out a message to your pal.
However you'll note than there's three other tabs at the bottom of the screen, thread, updates and gallery.
Thread gives you the complete contact history you've had with that particular person, including the most recent texts, emails and calls you've exchanged with them.
Next up is updates, which shows the latest Facebook updates, tweets and Google+ posts from that person – you can't respond to these from the phone app, tapping an update will launch the third party application, but that's not really an issue and it's a clever little feature.
Lastly is gallery which, as you may have already guessed, pulls through images from various accounts and social profiles, allowing you to check out your friend making a fool of themselves on a drunken night out without having to navigate the Facebook app. Perfect.
Calling
We were pleased to find the signal drops we experienced on the One X seem to have been eradicated on the HTC One X+, with the handset keeping hold of its bars well.
We didn't find ourselves struggling for bars when needing to send a vital text or make an urgent call either, while you can turn the volume up loud enough to hear it ring even in nosier situations.
Call quality is decent, with noise cancelling technology inside the One X+ helping the person on the other end of the line hear our dulcet tones as we whispered sweet nothings to them.
As we've mentioned before you can call a contact by tapping a number on their contact card, but there's no quick action to call someone from your contacts list, something we're rather fond of on the TouchWiz interface which adorns the Samsung Galaxy S3 and Galaxy Note 2 – a sweep from left to right and bang, you're making a call.
It's certainly not the end of the world though, and the keypad on the One X+ comes with smart dialling and a list of your recent calls if you've forgotten to tell the other half to pick up milk after an hour long chat about kittens.
You can also easily set up speed dials and contact blocks by hitting the key with three dots on it just above the keypad, as well as accessing a host of additional features via the settings option.
Messaging
The HTC One X+ has you covered when it comes to messaging, with a wide array of options at your disposal, from serious work emails to jesting Facebook updates, and everything in between.
If you heeded our advice in the contacts and calling section, you will have already signed into your email accounts and social networks during setup, meaning you will be able to dive right into the Gmail, email, Facebook and Twitter applications from the word go.
If not, don't worry, as adding email accounts and signing into networks is easy as pie, with the One X+ pretty much holding your hand (digitally, of course) through each process.
The Gmail app is the stock Google version you find on every Android device, but that's no bad thing as it's wonderfully functional and simple to use, plus the big screen on the HTC One X+ makes reading emails easy.
If you're not a fan of Gmail, or have more than on address you wish to sync to your phone then you'll need to pop over to the email application where you'll be able to add a whole host of email accounts to one, centralised inbox.
If the universal inbox becomes too cluttered you can select to filter it by account, allowing you to check your work emails separately to your personal ones, avoiding the risk of accidentally emailing your boss an embarrassing image.
For those of you who prefer texting then the messaging app is where you'll be heading before too long. It's pretty much the same as the app which we saw on the One X, but the small tweaks in background and fonts means that everything is just that bit clearer.
Another tweak is inside a message itself, previously your contacts words would be displayed in a green bubble, that bubble has now been changed to blue, your messages are still house in grey though.
When it comes to actually tapping out a message there's good news, as HTC has further improved its already decent Android keyboard for the One X+ via the Sense 4+ refresh.
Gone are the irksome arrow keys which were squeezed in below the buttons on the One X, giving you a better spaced board, plus more real estate above it to see what you're replying to.
Accuracy is still pretty spot on, and while we did hit a wrong key here and there, we didn't find ourselves doing this too often.
SwiftKey X is still a better solution for those who will be tapping out a high volume of messages, but this is HTC's best keyboard so far and it towers head and shoulders above the other Android manufacturer's efforts.
In terms of social media HTC has very kindly pre-installed the Facebook, Twitter and Google+ applications on the One X+, and there's also the Taiwanese firm's own social hub known as Friend Stream for you to play with.
Friend stream is a little limited as you can only add Facebook, Twitter, Flickr and LinkedIn accounts to it and while it gives you a lovely unified inbox for all your streams, if you actually want to interact with anyone it turfs you into the dedicated application.
In short it all seems slightly pointless, especially now the likes of the Facebook and Twitter app have advanced so much, offering you far more functionality that Friend Stream could ever dream of.
Internet
The HTC One X+ gives you not one, but two browsers to choose from when you fire it up, with the stock Android offering, which has been given a bit of a HTC Sense flair, alongside Google Chrome.
Both browsers will automatically hook up with your Google account once you open them for the first time – as long as you've already signed into your Google account on the One X+ that is.
This gives you access to bookmarks you've saved to Google in the past, allowing you to get to your favourite sites nice and quickly.
There's not too much to pick between the two browsers, which both offer up tabbed browsing, bookmarks, offline reading and text re-flow without too much hassle.
In terms of speed the browsers are pretty similar, however we're inclined to say that Google Chrome was a second or two quicker than the default Internet app most of the time.
Over 3G the TechRadar mobile site fully loaded in a not to shabby three seconds in Chrome, while it took an extra second in the Android browser, while the full site took around seven seconds to load in a usable format, and a further three to fully display the various moving banners.
This puts the One X+ firmly in contention with the Samsung Galaxy S3 and iPhone 5 in terms of web speed, and it seems the slight lag we experienced with the One X has been ironed out, with that beefy quad-core processor running the show.
Panning and zooming is relatively smooth, however every now and then the One X+ had to take a second to think about what it was doing, but it didn't detract from the overall experience, and the automatic text reflow made reading articles a cinch.
That large, HD 4.7-inch display also means that websites look lovely, with a bucket load of detail making text legible and images appear crisp and bright.
A handy feature which is on offer in the stock Internet browser but not in Chrome is Reader, which strips out all the images, banner ads and other bits and pieces of a website, offering you up just the text from the article for an easily consumable reading experience.
It's something Apple has implemented in its Safari browser and we saw it make an appearance on the One X and we're glad it's made it to the HTC One X+, just look for the square icon at the start of the URL page to enable this mode and then enjoy!
If you're someone who likes to store up some pages to read on the way home when out of signal both browsers offer offline reading, which saves an image of the selected page for you to peruse at your leisure.
There's good news for flash fans too, after Adobe and Google said the format would not be supported on Jelly Bean, there's an option to enable Flash in the Android browser's menu, which meant we could enjoy the BBC's videos without a care in the world.
This is somewhat surprising as we were told Flash wouldn't make an appearance on smartphones running Android 4.1 and above, but here we are, using flash, on a device running Jelly Bean. Mind, blown.
Camera
Round the back of the HTC One X+ you'll find an 8MP camera with a single LED flash, but the lens has been given a slight boost over the one found in the One X, as this one is capable of capturing 1080p at 30fps, instead of 24fps.
The front facing camera has also been given an upgrade, sporting 1.6MP which is 0.3MP more than on its predecessor, resulting in better quality Skype calls and vanity checks.
The camera app itself can be accessed from the lock screen if the app appears in the homescreen dock, or by tapping the camera icon in the app list.
Thanks to the boosted quad-core processor and Jelly Bean OS on the HTC One X+ the camera app opens up a shade quicker than it did on the One X, but the difference is very slight.
You get a quick flash of the number of photos and number of video minutes you have left when you fire up the camera app, and if you have the 64GB version expect these numbers to be huge.
Once loaded you'll notice that HTC has made a few amendments to the camera app, the zoom bar is lined up vertically next to the now larger shutter key, while on the left side there's four icons instead of the previous three.
There's a flash toggle with three settings, auto, on and off, allowing you to take advantage of low lighting conditions, while below it there's a key to swap between rear and front facing cameras.
This toggle on the One X was hidden away in the setting menu, making it impossible to quickly switch between the two cameras, so we're pleased HTC has employed an easier solution.
Below that you get the aforementioned settings menu, which gives you a host of options to tinker with including exposure, contrast, saturation, ISO and white balance options.
You can also turn on options such as touch to capture, face detection and auto smile capture via the settings menu, plus there's self-timer and auto-upload functions at your disposal.
Touch to capture is a handy feature, making it easy to snap a photo if you're trying to take one of yourself and your friends, as you don't have to try and hit the shutter button, although that has been increased in size on the HTC One X+.
Finally the last key on the left hand side of the screen is the scene modes menu, including HDR, panorama, macro and group portrait.
That's not all though, cast your eye to just above the shutter key and the now well known effects menu which has adorned many an HTC device is present and correct on the One X+, with favourites such as distortion, vignette and dots teaming up with the old, boring reliables negative, aqua and solarise.
Looking at the screen at the image you're about to shoot there's a noticeable improvement in terms of colour reproduction over the original One X.
Colours appear truer on the One X+, while on the One X was over exposed in comparison.
The HTC One X+ takes less than a second to snap a photo after pressing the shutter button, and that includes allowing the auto-focus to settle and flash to go off – a very impressive performance.
Results are equally as good, which true to life colours and crisp images capable of picking out detail even in busier scenes, the HTC One X+ will keep most mobile snappers happy.
Click here to see the full resolution image
Click here to see the full resolution image
Click here to see the full resolution image
Click here to see the full resolution image
Click here to see the full resolution image
Click here to see the full resolution image
Click here to see the full resolution image
Click here to see the full resolution image
Click here to see the full resolution image
Click here to see the full resolution image
Click here to see the full resolution image
Video
The HTC One X+ has some rather nifty video recording credentials, allowing you to film in full HD, 1080p at 30fps, while the front camera chimes in will a respectably 720p, also at 30fps.
While the resolution may be the same as the HTC One X, the One X+ has a superior frame rate which provides smoother video, putting it on par with the Samsung Galaxy S3 and iPhone 5 on paper at least.
As well as having the choice of shooting a full 1080p, or 720p via the rear camera, you can also select to shoot footage in slow motion, which can produce some fun clips, although don't expect Matrix style bullet time results.
Slow motion capture isn't anything new of mobile phones, we first saw it way back when on the LG Viewty, but it's some what of a rarity these days and it's a nice option to have in the usually under-featured video recorders.
There's no separate video recorder app on the HTC One X+, instead it's bundled in with the camera, but instead of having to switch between camera and video modes with in the app, the process is made a whole lot easier.
This is because HTC cleverly decided to stick the record button right next to the shutter button, giving you easy access to both, and allowing you to make a last second decision whether you want to snap an image or film a video.
Another HTC trait on the One X+ is the ability to snap photos while recording, giving you the best of both worlds as the camera shutter button stays on screen after hitting the video button.
We also enjoyed the ability to toggle the light and adjust the zoom level during filming, which is very useful when moving between light and dark areas, and focussing in on one particular spot.
Of course the zoom is only digital so video quality suffers the further you go, but having the option is nice and we applaud HTC for doing so.
Final video footage is pretty decent for a smartphone and a marked improvement over the One X, which we found to be a little grainy and not overly smooth, and this hoists the One X+ up there with the best of them.
Media
When it comes to media no one is questioning the HTC One X+, with its 4.7-inch HD display and now huge storage options, backed up by the powerful quad-core processor, this is what the One X+ is made for.
A criticism we had with the original HTC One X was that there was no expandable storage option and even though it was available in a 32GB flavour in today's world of HD movie downloads that can still be filled up.
HTC has now dropped the 16GB option for the One X+, offering up its latest flagship Android handset in 32GB and all new 64GB models – taking the fight to the iPhone 5 and Samsung Galaxy S3.
Getting media onto the HTC One X+ is easy, simply use the bundled USB cable to connect the handset to your PC, wait for the drivers to automatically install and then drag and drop content to your hearts content.
Alternatively you can install the HTC Sync Manager, which is the Taiwanese firm's own desktop software, similar to the likes of Apple's iTunes and Samsung's Kies.
Sync Manager allows you to sync media from your computer such as movies, photos and music – including tunes from iTunes – to your One X+, plus you can choose to include contacts, calendar events, documents and internet bookmarks.
The free download is relatively simple to use, but we found dragging and dropping our films was a much easier and quicker way to transfer media, although there's the noticeable advantage that Sync Manager makes it easier to transfer you iTunes collection onto the One X+.
Music
The HTC One X+ comes with the stock Android Music app pre-installed, offering up an intuitive player which allows you to make playlists on the fly as well as providing shortcuts to other music related apps such as SoundHound, TuneIn Radio, 7 Digital and Spotify.
You also get treated to Dr Dre's Beats Audio technology, which has been baked into the One X+, enhancing you beats by bringing the bass.
Beats Audio is automatically engaged whenever you start playing a track (or video) – although you don't get the enhancement if you're using the One X+'s internal speaker.
There's no equaliser to play with in the music player, so for those of you who like to fine tune your audio experience you're out of luck on the One X+.
You can download recent album art for your tunes via the music player app, using Gracenote to source the images – which makes viewing your songs are more eye pleasing experience.
Audio quality is pretty good, especially if you invest in a decent set of headphones, with the Beats Audio making a noticeable, if not bassy, improvement on your favourite tracks.
The 7 Digital music store comes pre-installed on the One X+, giving you access to a large library of tunes, with single tracks usually costing 99p and albums ranging from £1.99 to £10.99 – so pretty much on par with other providers.
7 Digital is a well designed app with a similar mechanic to the Google Play store, which means anyone familiar with Android will have no trouble navigating round it.
HTC's simple but perfectly formed FM Radio app also gets a place on the One X+, using the headphone wire as an antenna and allowing you to save your favourite stations for easily listening without the hassle of tuning each time.
If you prefer a wider range of stations then the TuneIn radio app has also been pre-installed, but this uses the internet to stream, so you'll want to keep an eye on your data usage if not on Wi-Fi.
Video
Even though the HTC One X+ is clearly capable of providing a decent video viewing experience, there's no dedicated video player app on the phone.
If you have a hankering for film then you've got a couple of choices, either go to the gallery and sift through your various folders and thumbnails, or scoot over to the Play Movies app which has a tab for personal movies.
The HTC One X+ was able to cope with the majority of video formats we threw at it including MP4, AVI, MKV and WMV.
Playback is excellent with the HD display on the One X+ providing a crisp, vivid movie watching experience and the Beats Audio technology helps to enhance the sound giving you a more cinematic feel, albeit on a smaller screen.
We were easily able to watch a full length movie without grumbling about the quality of the video, a lack of brightness or washed out colours – if you like watching video on the go, the One X+ will be your best friend.
The Play Movies app also gives you access to Google's movie store, which lets you rent a number of titles to enjoy on the handset, or stream to a computer, tablet or TV for a bigger experience.
Some movies are available in HD, while others you can opt to buy instead of just rent. Standard definition movies cost around £3.49 and you'll need to add another pound to the price it you want it in HD.
If you fancy purchasing a film then most will set you back £9.99 SD, or £11.99 in HD, which is quite steep considering you can pick up DVDs of a lot of the films online for a few quid.
Not wanting to be out done HTC also offers its own movie service via the Watch app, which sports a similar pricing structure to Play Movies, but with a slightly different library of titles.
Both apps are easy to use and suffice if you're in need of a quick fix, however you do pay the price for convenience, so you may want to shop around online to see if there's a better deal to be had.
Photos
All your photos, whether they've been taken with the 8MP camera on the back of the HTC One X+, or transferred over from your PC, can be found in the Gallery app which offers up the stock Android experience.
Folders are displayed as thumbnails, which in turn displays your images as smaller previews when selected.
You can make crude adjustments to your images like cropping, rotating and adding some basic effects through the Gallery, but the One X+ doesn't come will a full on photo editing solution, so you may want to make a trip to Google Play.
Battery life and connectivity
Battery life
One of the biggest criticisms we had with the original HTC One X was its poor battery life, which is why the HTC One X+ has received a boost in that department, with the power pack up from 1,800mAh to 2,100mAh.
As the One X+ sports the same unibody design as its older brother, there's no access to that elusive battery, meaning those who like putting bigger power packs into their smartphones may be better suited to the Samsung Galaxy S3.
Unfortunately it's not particularly good news in terms of battery performance on the One X+, with the handset seeming to suffer the fast-draining fate of the One X.
We're not sure what HTC is doing wrong, but we also experienced a rather disappointing battery performance in our HTC 8X review as well.
Interestingly HTC has decide to omit how much power the screen and Android OS are zapping from its battery details in the settings menu, instead just leaving you with power consumption per app.
We fear the huge 4.7-inch, HD display is still a major culprit and we're pretty sure the beefed up 1.7GHz processor also isn't doing us any favours when it comes to battery life on the HTC One X+.
Even half an hour of gaming on an app which isn't particularly intensive graphics wise it seemed to eat the battery, and the One X+ did become rather toasty - the quad-core processor was probably gasping for air.
What this results in is that after a day of general usage, consisting of around 30-45 minutes of gaming, a handful of text messages, a couple of calls, taking some snaps, web browsing and social networking we were lucky if we weren't dashing for the charger come 8pm.
Now we know it's not easy having such a powerful phone, with such a beautifully bright and clear display to keep it running for hours on end, but the least we'd expect is that it would be able to see us from 7am until bedtime without giving up the ghost.
With more conservative use – just messaging and calls, you'll easily get a day out of the HTC One X+, but who buys a top of the range handset to then not use it? Not us for sure.
It's really quite disappointing as we were hoping HTC will have pulled its socks up over battery life with the One X+ to deliver something which really blew us away, but instead it's once again left us at the mercy of electricity.
Connectivity
As you'd expect for a high-end smartphone the HTC One X+ comes with all the connectivity bells and whistles which accompany a handset which commands such a large chunk of your hard earned money.
Old stalwarts such as Wi-Fi b/g/n and Bluetooth 4.0 are accompanied by A-GPS and DLNA streaming support, plus you can set up a Wi-Fi hotspot on your One X+, allowing you to tether the smartphone to other devices so they can use the data connection from the phone.
When it comes to physical connections, the HTC One X+ sports a microUSB port, and while we grumbled about its position in the introduction, it does let you connect up to a TV using a MHL lead, which is sadly not supplied in the box.
NFC is also on board, after making its HTC debut on the One X, although as with the first phone, the technology on the One X+ is offered via Android Beam, which lets you share content between another equally enabled Android device, but don't expect anything too wondrous.
Maps and apps
Maps
The HTC One X+ comes equipped with the excellent Google Maps app, which provides all the mapping options you could possibly want from a smartphone.
We won't go on about what Google Maps can do, as we're sure you're already aware of it's power, but it's worth noting the One X+ can locate you in a blink of an eye, taking just a couple of seconds to pin us down.
The additional power stuffed inside the One X+ means that Google Maps runs more smoothly than it did on the One X, with rendering speeds increased and a slicker experience witnessed.
Google Maps also offers up free turn-by-turn navigation, allowing you to use your HTC One X+ not only as a phone, but also as a satnav, but for a change, Google hasn't got it all its own way this time.
HTC has its own navigation service called Locations, which offers you a more in-depth and detailed satellite navigation solution, however it comes at a price - £4 per month.
Considering there's Google's free version already on the One X+, we're not sure who, if anyone, would actually fork out for this, but the option is there if you wish to buck the trend.
Apps
When it comes to applications on the HTC One X+ you're now spoiled for choice thanks to Android with the Google Play store offering over 700,000 apps, both free and paid for.
HTC hasn't gone too overboard in terms of pre-installed apps, with the expected Google offerings such as Gmail and Google+ present along with Dropbox, Facebook and Twitter.
A fresh new addition to the One X+ and HTC in general is the Best Deals app, which works in the same way as a lot of the deal websites you get these days.
Best Deals takes your location and then looks for deals in your local area such as discounted meals and beauty treatments, but it also offers national discounts and savings.
Deals are pulled in from 12 various sources including famous names such as Living Social, to give you a wide ranging aggregate feed of offers and you can tailor the app to only suggest discounts which appeal to your tastes.
It's a nice little app which is easy to use and while not everyone may use it, who doesn't like saving money?
Sadly if you really can't stand it sitting on your One X+ there's not a lot you can do, as you can't uninstall it.
For those of you who like a bit of gaming the EA Games Gamebox has been installed on the One X+, providing you easy access to EA's free game demos.
There's only five games to choose from and the demos themselves are very limited in terms of what you can do.
FIFA 12 for example gives you 180 minutes of playing time before forcing you to pay £5 if you want to continue, it all seems like a bit of a waste of space and time.
HTC's flashlight app is a mainstay on all the firm's phones which feature a flash round the back and the One X+ is no exception, with the handy little application allowing you to use your phone as a torch, perfect for power cuts or late night walks in the wood.
Mirror is another novelty app which uses the front facing camera on the HTC One X+ to show your beautiful reflection on the 4.7-inch display.
If you're anything like us it's not a pretty sight and something we can't see ourselves ever using, but we reckon it has its advantages for those who like to slop on eye liner from time to time.
The PDF viewer basically does what it says on the tin, lets you view PDFs, which is handy if you download one from the internet, as it allows you to jump straight into it without having to download a viewer from Google Play.
It's a basic app which doesn't go beyond its main purpose, but at least it's functional and easy to use.
Polaris Office is also present on the One X+, allowing you to view and edit Word, Excel and PowerPoint documents on your phone in a simple, if not slightly feature-less manner.
It's perfect if you need to make a quick amendment on the way to a meeting, but we'd find it difficult to create a whole document from scratch on such a small display.
Rescue is a service which allows someone to remotely login to the One X+ if you require assistance with the phone.
This app will only be required if you phone up a help line after experience a problem with your handset, and the person on the other end will talk you through the process.
A lot of people have heard of the music matching app Shazam, but HTC favours one of its rivals, with SoundHound making it onto most of the Taiwanese firm's handsets, including the One X+
Accessed via the icon in the app list, or by the shortcut in the music app, SoundHound can listen to a short clip of music and then tell you want song it is, providing links to lyrics, album and artist information and ways to buy and download the track.
Hands on gallery
Official gallery
Verdict
The HTC One X+ is an excellent smartphone excelling in a number of areas and it's definitely worth its place among the great and the good of the mobile world.
It builds on a number of issues which arose with the original HTC One X, addressing storage concerns and improving web browser efficiency and the always reliable HTC keyboard – however the battery is still a bit of a sore point.
Buying guide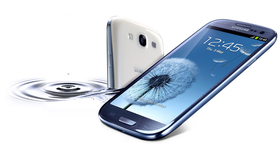 20 best mobile phones in the world today
We liked
The design may not be any different, but we like that as the One X+ is still a handsome looking handset, with the unibody design exuding a premium air or superiority which can only really be toppled by the iPhone 5.
The beefed up processor along with the Android 4.1 and Sense 4+ updates makes the One X+ an even slicker, smoother and more powerful customer than its older brother.
The already excellent HTC keyboard has once again been given further improvements making it even better and for the first time we didn't feel the need to download an alternative from Google Play – kudos HTC.
We disliked
Buying Guide
Best Android phone
Once again battery life has let HTC down. The One X+ sports a bigger battery than the original, but it still seemed to struggle to see out a whole day, even with moderate usage.
It's a real shame as the HTC One X+ could have been a five star phone if the battery was up to scratch, but as it stands we just can't bring ourselves to believe it is worthy of the top accolade thanks to this persistent issue.
Apart from that there's very little to grumble about; the fact you can't access the battery or slide in a microSD card may irk some, but it's certainly not the end of the world.
Verdict
As we said, the HTC One X+ had the potential to be the first five star smartphone since the Samsung Galaxy S2, but unfortunately it's quite literally run out of juice before the final hurdle.
There are so many things to love about the One X+ and it really is a great smartphone. We urge you to give it a whirl in store, and while it may not have the fancy tricks of the Galaxy S3, or the cult following of the iPhone 5, it's happily rubbing shoulders with the big boys.
Is this the best phone in the world at the moment? Quite possibly, but we're going to take a few moments to mull it over before making our final decision.
HTC One X+ One X+ HTC Android 4.1 Jelly Bean Sense 4+ smartphones aunews1 phonescarousel-en-au phonescarousel-en-gb phonescarousel-en-us phonesrecommended-en-gb awardrecommended