BlackBerry Torch
9th Mar 2011 | 00:21
A slider, a touchscreen, a new approach. But can the Torch keep RIMs fire burning?
BlackBerry Torch: Overview and design
We've overhauled our BlackBerry Torch review in light of recent firmware upgrades and a big drop in price - from £40 to £30 a month in some cases, and nearly £100 off the SIM free price.
Take a look at this updated review to see if this extra cost savings make the BlackBerry Torch a market leading smartphone.
For years, they were the businessman's workhorse – the status symbol that you'd made it in the corporate world. But Blackberry's approach has changed of late – buoyed on (or shaken) by the success of Apple's iPhone and various Android competitors, maker RIM has reshaped its approach.
As Apple tries to show its iPhone can make it in the corporate world, Blackberry's changed its tune and is now targeting the traditionally youthful music and social media lovers.
After the love-it-or-hate-it SurePress screen of the BlackBerry Storm and Storm 2, the Torch has gone for what is now the industry standard: a capacitive screen with no clicks needed.
The device feels like a quality product. It's shiny and has a 3.2-inch display. While not up there with the iPhone 4's Retina display in terms of clarity, as far as physical size goes, the Torch's screen does give the impression of being bigger than it is.
The phone's heavy enough to notice – yet not enough to make carrying it a chore.
But while the sliding keyboard locks in and out without rattling, this doesn't feel like a device that would survive being dropped onto a hard floor too many times.
The key selling point when the Torch was released in late 2010 was that it was the first device to ship with BlackBerry OS 6. But now, it's got competition in the Bold 9780.
Function-wise, they're the same with GPS, Bluetooth, 3G, Wi-Fi and a 5.0MP shooter –but even though the screens are of an identical resolution, the Torch's falls behind that of the Bold 9780 because the pixels are spread over a larger area, resulting in it not looking as sharp.
One of BlackBerry's strengths has always been just how much you can customise its devices. This is either through BlackBerry Enterprise Server (BES) – where the employer customises it and you have little control – or BlackBerry Internet Service (BIS), where you can change as much as you like. Indeed, when you go from an iPhone to a Blackberry, you realise just how closed Apple's system is.
But can you have too much of a good thing? The answer is probably yes.
For example, changing the ringtone is easy enough, but customising profiles is an intense experience, with so many options even a power user is left reaching for the smelling salts. Setting up ringtones, text alerts, MMS alerts, email alerts, Twitter, Facebook, the browser, IM, BBM and so on gets confusing when you realise just many options you have, and you end up giving up halfway through.
One huge omission has also been made with the Torch. When we opened the box, we were pleased with the various accessories (including standard BlackBerry international chargers), but where was the case? Close inspection revealed that this phone doesn't come with one, which we find unforgivable.
BlackBerry has bundled one with almost every phone it's made in the last few years and there's a reason for that – not only do the holders protect the phone from bumps, they also automatically shut off the screen and put the phone into standby, helping the battery last even longer. If the phone is in your pocket or bag, it prevents you accidentally dialling a contact - although the touchscreen slider should help there.
We can't, for the life of us, understand why BlackBerry have left such an obvious accessory out of the Torch's box, other than to encourage you to buy one. If that is the case, it will certainly irritate the legions of users that have become accustomed to getting a fancy new holster with every new BlackBerry.
BlackBerry Torch: Interface
BlackBerry Torch review: Interface
If you've owned a BlackBerry before, the first thing you'll notice about OS 6 is how much glossier it is.
It's nowhere near as cluttered as the old OS 4 found on models like the popular Curve 8310 and looks like the more recent OS 5 first found on the Bold 9000 with a little personality and colour injected into it.
One of the big gripes younger users had with OS 5 was that, although the Home screen and menu had been given a bit of a polish, when you got into the phonebook and the inner menus, it was same old BlackBerry. Black text, white background and little imagination – a look that suited the boardroom users, but not the younger crowd RIM has increasingly been chasing.
Now, you notice that it has been given a significant update. The phonebook has thumbnails next to entries in the list, which seems to bring it alive. But it can look a bit untidy – especially if you only have photos for certain callers, since what you are left with is a series of nice photos mixed in with the stock icon the Torch provides.
Another addition RIM's put time into developing on OS 6 is multiple Home screens, enabling users to swipe between different app categories, such as All, Favourites, Media, Downloads and Frequent.
It looks good but, in practice, can be a hindrance, and in many cases, we found ourselves simply using the All menu option simply because we knew where everything was.
Blackberry's App World comes as standard and it's proving to be a steadily growing market. It's still nowhere near Apple's App Store or Android's Market in terms of volume, though – you don't get the same sense of imagination from developers in this store and it's hard to feel immersed in it like you can with Apple or Google.
To be fair to Blackberry, this is as much the fault of developers who don't have the same financial incentives to write BB software – and as such, the apps that you do come across can be fairly costly because they're written with power users in mind, rather than people who may take a punt and spend £1.99 on a game to pass time.
A YouTube app was preloaded on our device but close inspection revealed it to be merely a link to the mobile site.
There are also various social media options in the form of custom-made Twitter and Facebook apps, as well as a new Social Feeds app.
Twitter works well, but Facebook feels like it's getting a bit old now. Little has changed since it was first launched and though it does the job well, it now seems to lack imagination in its layout.
The Social Feeds app is more of an aggregator that lists all of your streams together in the same was that Tweetdeck does on a Mac or FriendStream does on HTC devices. It can be useful, but for those who like to keep their feeds separate, it can be too cluttered. However, it's good that RIM has given users more options than none.
BlackBerry Maps comes preloaded as standard with a shiny new icon, but when you open it, you realise it's the same old app that just is not up to the job.
We quickly found ourselves replacing it with Google Maps – a free app that completely shows up BlackBerry's effort and makes you wonder why RIM doesn't just drop Maps from the OS altogether.
BlackBerry Torch: Contacts and calling
BlackBerry Torch review: Contacts and calling
Making calls on a BlackBerry has always been a pleasure.
From dialing numbers by simply typing a person's name on the keypad to the sound quality on connected calls, you can't fault RIM's effort with the Torch. It seemed able to hold on to a signal with ease – even when in a moving car or switching between GPRS, EDGE and 3G – and the volume and base levels were spot on. Callers at the other end reported the line to be clear, too.
You can dial numbers using either the slide-out hard keyboard or simply use the soft keyboard that's brought up with the phone closed when you press the green caller button. You can access the phone book this way too, and it all works rather well.
But there is one cosmetic element missing, and that is full-screen caller ID. It won't be a deal breaker for most but with RIM increasingly targeting the youth market, it seems a real omission to have a small photo of your incoming or outbound caller appear on that screen while the rest of the real estate is wasted on a blue background.
Even Symbian saw sense and introduced this in latter editions, and it's an element of a phone OS most users have come to expect. This could be fixed with third party add-on software, as it has been on previous BlackBerry models, but it does niggle to not have it on an OS that is highly customisable in so many other ways.
BlackBerry Torch: Messaging
BlackBerry Torch review: Messaging
Of course, messaging has been the staple function of BlackBerry devices ever since they were first launched and, as you'd expect, this is one area the Torch excels in.
Multiple email accounts can be set up using BIS, which users can seamlessly switch between. Want your texts, emails and BBM's altogether? As always, it can be done easily and the Torch helps cement BlackBerry's position as the leading portable email product. Everything just works and works easily, which makes RIM's offerings attractive to those who use email on the move.
Nowadays, RIM really pushes it's BlackBerry Messenger software, which allows users to chat and send attachments to other BB users for free. It's a crucial selling point to younger users – especially those on pay as you go plans who don't have to worry about using credit up on texts and MMS. It's present here, and runs seamlessly.
Texting also works like a dream and the newer OS groups conversations together on SMS and email in the same way Gmail does for desktop email users.
In fact, the only problem is when it comes to inputting the text. RIM has equipped the Torch with a hard QWERTY keyboard that slides out, and a software keyboard that can also be used, but it takes time to get used to. You can't help feeling that the Torch tries to be a jack-of-all-trades, but ends up being a master of none.
The software keyboard in portrait lacks the polish of, say, the iPhone keyboard and, as a result, we found ourselves typing a lot slower, because we were constantly checking for spelling mistakes. Keys are too small and close together, so are hard to hit unless you have very precise fingers. You can turn the phone on its side and use it in landscape mode, which makes it a little better, but it's still a steep learning curve.
The alternative is to slide up the screen and use the hard keyboard instead, which looks almost identical to the Bold 9780. It's actually marginally smaller, though, and the keys on the Torch don't have the same satisfying press as they do on their Bold brother.
The back of the phone that the buttons sink into is thinner, and it all feels a little too cramped – most likely because RIM has had to accommodate the slider tracks. It does get better as you get used to the handset, but it's not ideal.
BlackBerry Torch: Internet
BlackBerry Torch review: Internet
Browsing is where old-school BlackBerry users will notice a huge leap forward on OS 6 and the Torch. For years, it was the Achilles heel – the part of the OS that you felt RIM had forgotten about or couldn't be bothered with. But no more. The Torch gives BlackBerry users their best web-browsing experience yet.
Like Apple, Android and Nokia, it uses the WebKit engine to process pages, and the experience is fluid. Pages load incredibly quickly and mostly without error or formatting issues.
It's still not as quick as Safari on the iPhone – and you do find yourself looking at the blue loading bar at the bottom as sites render (loading the TechRadar site, for example took an extra four seconds over Wi-Fi alongside the iPhone) – but it is a valiant effort.
Navigating pages is simple and there are two new icons – bookmarks and tabs. Tabbed browsing makes a real difference – especially when you're engrossed in one site but just want to check something else quickly.
This isn't a phone where you need to worry about speeds when you're away from Wi-Fi either – in fact, loading over 3G was almost as quick. At times, we actually thought that we were still on Wi-Fi because pages loaded so quickly.
The processor may not be the beefiest at 624MHz, but it works well and zips along, happily loading sites. Very rarely did the ticking clock screen make an appearance to show that the phone was struggling to keep up.
If you're looking for Flash though, you'll not find it here, which is disappointing. While Steve Jobs has made a point of highlighting why you'll not find it on Apple devices, Android's implementation on newer devices has shown that it can be done – and done well. You can't help wondering why RIM hasn't bothered to put it in here.
In fact, after the initial 'wow' factor of using the browser, you realise that, while this experience is revolutionary compared to older RIM models, it's no different to other smartphones already out there. RIM hasn't created something magical, special or new here. It's merely caught up with what other phones have been doing well for a couple of years now.
Adding Flash would have given it an extra selling point as it has with Android. Instead, it appears to have been forgotten about, or ignored.
BlackBerry Torch: Camera
BlackBerry Torch review: Camera
The Torch comes with a five-megapixel camera – that's about mid range these days but, with autofocus and LED flash, it is effective for most situations.
Startup time from cold was just over a second, trumping the iPhone which can often take three to four seconds to get going.
Images were good, though the flash under 'normal' settings was a little too eager sometimes – coming on when it didn't really need to, and it made the images look a little more yellow than they needed to be.
You really notice the change between what you see when you're focusing and the processed image. After the shutter click, the image changes to something richer and bolder in front of your eyes – as though an autofix has been performed.
There are multiple scene modes – but while you should commend RIM for giving so many options, it felt like there were too many. This is not the quality of a standalone camera and you'd still take your proper camera on holiday so does it really need 11 different scene options? Most users will just leave it on Automatic, which does the job well.
Even in pitch-black conditions, that very setting managed to pick out and autofocus on items, bathing them in a flash of light.
In low light, the shutter was too slow to capture the shot – it failed to get the dog wagging its tail and gave us a blur instead – and similarly in bright light, there is a little bleed from the sky. But this is a camera on a phone, not a camera on its own, and is definitely RIM's best effort so far. The big screen sets it a little bit higher up the bar than the Bold 9780 when it comes to taking pictures.
Click here for full-res version
Click here for full-res version
Click here for full-res version
Click here for full-res version
Click here for full-res version
Click here for full-res version
BlackBerry Torch: Video
BlackBerry Torch review: Video
Video recording, however, leaves a lot to be desired. 640 x 480 is the limit, sadly.
The Torch has a good camera, it has a good light (a torch, even), but why has RIM only kept the video at such a measly resolution? Viewing videos back isn't bad – it's just not good either. And that's a shame because you can see how much RIM is going for the media selling points with OS 6.
With blocky pictures and tinny audio, it once again makes you feel that in some ways, it just hasn't thought this through. It's not awful, it's just not mind blowing. The Torch could very well be capable of HD recording – but they've left it out because of the smaller processor. We'll see what happens when the Torch 2 is released.
Another let down with video is the option to send. You can film in MMS mode or you can film in full VGA mode. But you can't send VGA clips to others except by Bluetooth, YouTube or BBM, which is ridiculous.
Back in 2004, the Samsung D500 had a 1.3MP camera and it would not let you resize photos for MMS. That was a massive omission. And yet, seven years later, RIM still can't manage this for video (although it does with photos).
Here's why it's a problem – let's say you see something funny in the street and want to take a video, you'll have your Torch set on maximum (VGA resolution), because that's best for playback. But if you want to send it by MMS or email to somebody, you have to fiddle in the settings to get it to MMS mode, which takes time and you risk missing what you wanted to point-and-shoot at.
It wouldn't be impossible to add some kind of code that gives the option to resize for MMS. If Apple can manage it, if Nokia can manage it, then it's ridiculous that RIM can't offer it too.
BlackBerry Torch: Media
BlackBerry Torch review: Media
Media is the new messaging for RIM and, with the Torch, that is a bold statement to make.
Indeed, the current advertising campaign centres on the phone's media capabilities without even mentioning messaging. That's how important it is to this phone's demographic.
It does it well, too. The media section really does work.
Inevitably, all music phones these days will be pitted against a certain Apple creation, which has set the bar high in terms of ease and usability.
But RIM fights back well. The desktop software syncs music brilliantly and even the Mac version enables users to not only sync songs, but also iTunes playlists, photo albums and movies. We were expecting to run into all kinds of problems and niggles with this, but were very pleasantly surprised.
Aside from the time it took (just over an hour to fill a 4GB card), it was fantastic and, to be fair to RIM, it takes just as long to transfer the same media to an iPhone or HTC device, such as the HTC Desire HD.
Playlists synced – complete with album art – and sound was great through headphones or streaming over Bluetooth to my car stereo. The built-in speaker is a bit tinny, but unless you're 13 years old and are planning to annoy fellow bus passengers, you probably won't use it for listening to music.
Changing tracks is easy – there's even a Cover Flow-style option – and this is one area where you will find yourself habitually using the on-screen buttons.
There are lots of options in there, too – not just to listen by artist, genre and so on, but also to explore music apps (for purchasing) or podcasts. This is a section of the Torch's OS that really has been well thought through and you can see why RIM is pushing media so heavily.
Pictures can be browsed with ease and stored in albums. There's also a slideshow option – though this seems like something that wouldn't get that much use unless you are planning on using your BlackBerry Torch as a digital picture frame (which you could do in the Torch dock if you buy one separately.)
There's no FM radio which is unfortunate because sometimes it's nice to listen to one on the move – but it's no surprise since RIM has never sold a BlackBerry with one before anyway. It would be a good addition to a media phone, but any die-hard Radio 2 or Classic FM fans can download the TuneIn or WunderRadio apps, which stream most stations to the handset over the internet and, with the 3G capabilities, they do the job well.
Watching video was a pleasure – though the screen isn't the sharpest in the world, it does lend itself to watching footage on, especially in landscape. You won't find yourself getting through the Lord of the Rings trilogy on it, but for a quick music video or for browsing the YouTube site, it performs well. We watched a few half hour shows on it on the train and had no complaints.
BlackBerry Torch: Battery life
BlackBerry Torch review: Battery life
Users have always claimed BlackBerry devices have the best batteries, but we were expecting this one to not be very good – especially because of that large screen.
In practice, however, we were blown away by just how good it was.
We took it off charge with a full battery at 11pm on a Tuesday evening. By 6am, it had gone down just one per cent. Over the coming day, we streamed music over Bluetooth for two hours, watched a 20-minute video, made about 80 minutes of calls, used Google Maps (with GPS on – traditionally, a battery hogger) for 15 minutes, sent eight SMS and 16 emails and received around 10 Facebook/Twitter messages.
Bluetooth, Wi-Fi and 3G were on continuously. Despite this hammering of the battery, it was late Thursday morning before it finally gave up. That's almost 36 hours of heavy use. This really is a workhorse.
Blackberry claims the Torch will give 5.5 hours of talk time and up to 27 hours of music playback. It sounds a lot but – based on our experience – not beyond the realms of possibility. What's interesting is the fact that this phone only has a 1300mAh battery.
Anything less than 1400mAh on a smartphone would usually get a sneer and an upturned nose, but it's clear here that RIM has put a lot of effort into making sure that it doesn't guzzle juice like it could have.
If we had to pick one gripe about the battery, it's that you have to delve all the way into the menu to get an accurate reading of how much juice is left.
It would be much easier to be able to get a percentage reading by tapping the battery icon on the Home screen in the way that tapping other icons brings up their respective options (eg. Tapping the profiles icon brings up a list of profile options.)
BlackBerry Torch: Organiser and connectivity
BlackBerry Torch review: Organiser and connectivity
The PIM functions of the Torch do the job, but they're not particularly awe-inspiring. The Calendar app has been given a welcome makeover and now has a bit of colour to it. Unfortunately, Tasks, Memopad and so on look very similar to how they always have done.
It's not a bad thing – they do what they're supposed to do. It just feels like this is where RIM's creativity has run out.
One useful new function is the universal search and this really does makes life a lot easier.
It works in the same way as typing people's names to bring up their contact, which you've been able to do for years on a BlackBerry. But now you can start typing anything and it will search the phone and the net for your term. So, yes, it will include contacts, but also encompasses YouTube clips, calendar entries, Google Local, Google Web and other apps, depending on what you have got loaded on there.
This really does save time, becomes second nature and helps you delve into the organiser so much quicker than before.
Connectivity
Wi-Fi, 3G /EDGE and Bluetooth are all here, as well as GPS, which has pretty much become standard since the Nokia N95 set the benchmark.
Up until a couple of years ago, you'd never find a BlackBerry with Wi-Fi and GPS, only one or the other. Now, you get the whole package. The Torch is only missing FM and NFC radios, the latter of which is slowly being rolled out on up-and-coming mobiles by other manufacturers. However, it's still in its early days and, therefore, not the most useful addition yet.
Connecting the Torch to the computer, meanwhile, is a cinch. It's always been straightforward on Windows. The problem was with Macs.
We used to dread trying to set up a new BlackBerry on an Apple device because of the lack of working software. Many a time, we ended up inputting names and numbers one by one into a new device because the only other option was to pay for third party software.
But Blackberry has finally come good with its new Blackberry for Desktop app. It connects, it syncs, it looks pretty and is, in fact, a pleasure to use. No messing around with drivers – you simply plug it in and off you go. This is how it should be.
BlackBerry Torch: Comparison
BlackBerry Torch review: Comparison
It's hard to compare the Torch to a previous BlackBerry since, quite simply, there isn't one that's equivalent. There's the Storm 2, but that didn't have a physical keyboard.
There's the Bold 9700, but that didn't have a touchscreen. And neither had OS 6. The Torch seems to sit in between them, but moves the experience on with its updated OS.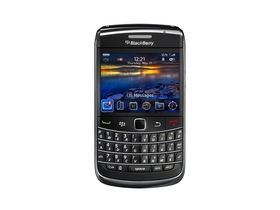 When it's closed, it has that corporate look. When it's open and the screen lights up, it looks fun and could be used by anybody.
Its nearest competitor is the newer Bold 9780. The only real difference between them is the fact that the Torch has a larger screen (the same resolution but spread over a larger area) and the touchscreen capabilities.
But the Bold 9780 also undermines the Torch, since it can no longer be marketed as the only phone to be running OS 6 – it has been usurped by a newer model that feels sturdier. You acan't help but feel that RIM is trying to keep up with everyone else here and launching a touchscreen for the sake of it.
BlackBerry Torch: Verdict
BlackBerry Torch review: Verdict
If you're a BlackBerry user who wants to move to OS 6, you may go for the Torch because it has that veneer of gloss. It's also a new form factor – especially when you consider the 9780 looks almost exactly the same as the 9700.
Likewise, if you're a power user who wants full customisation, this may suit better than an iPhone. And despite Android having been around for several years now, the media aspects of OS 6 far outshine Google's standard offering.
Overall, the Torch doess the basics (calls, messaging, Twitter, Facebook, PIM) well and then expands on them with an improved web browser (albeit without flash), brilliant media capabilities, a camera that does the job and phenomenal battery life.
And while perhaps the most common complaint about the Storm was its lack of physical keyboard – RIM's definitely addressed that here. It just doesn't feel like its been addressed fully.
We liked
The battery's strong performance was really amazing, as was the ease of connecting the Torch to a Mac.
The media capabilities have been well thought out and the handset really does have a premium look and feel.
RIM hasn't forgotten its messaging roots and continues to lead the way as well as with calls which held a signal and were clear at both ends of the line.
We disliked
The price of apps in BlackBerry's App World are still relatively high. Also, typing wasn't as easy as it could be with an onscreen keyboard that felt like it wasn't up to the job, and a physical keyboard that we were slow to get used to.
The browser is a huge improvement, but still lacks flash which is a big omission since HTC has proven it can be incorporated well. RIM's decision not to include a holder in the box will irritate some and annoying if you have paid upwards of £400 for a SIM-free model.
Verdict
Against other models, like the HTC Desire or the iPhone, BlackBerry is the obvious corporate choice – no other manufacturer can match it in terms of the control and security that BlackBerry Enterprise Server offers. And when it comes to competing against them with its media capabilities, RIM has put in a stellar effort.
But it's been outshone and overshadowed by it's younger brother – the Bold 9780. Tellingly, Vodafone is offering it in white trying to encourage more sales of a handset that's only been out a matter of months. We're also hearing of the Torch 2, which is due to hit later this year - but there's no denying that the price drop will give those looking at a £600 iPhone 4 pause for thought.
BlackBerry RIM trbcextra