HP Folio 13
£899
28th Mar 2012 | 08:00
Can HP's sober-suited Folio 13 cut it in the fashion-conscious Ultrabook market?
Introduction
The glossy sheen of newness has yet wear off Intel's Ultrabook concept. But already we're seeing Ultrabooks begin to consolidate into numerous niches, including luxury systems, affordable sub-£600/$900 models for home use and more business-orientated kit.
Enter the new HP Folio 13, a cross between the classic corporate computer and the modern, ultra-portable PC laptop, priced at £849 in the UK and $999 in the US.
Compared to systems such as the Asus Zenbook UX31, the HP Folio 13 is a relatively sober-suited affair. It's more comfortable rubbing shoulders with the likes of the Lenovo IdeaPad U300S, with which it shares its Intel Core i5 CPU, or the Toshiba Satellite Z830-10U, which is priced on a par - at around £800 - and cuts a similarly restrained dash.
Buying Guide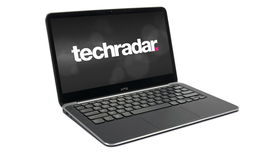 20 best laptops in the world
Then again, if you're paying with your own money rather than being supplied an Ultrabook at work, consumer model the Acer Aspire S3 costs less but has a faster CPU, so arguably offers better value for money. A lot comes down to the sort of system you want and the features you need.
Hewlett Packard is pitching the Folio 13 as unashamedly built-for business. That means features centred on security and reliability take precedence over outright performance or slick, impossibly slim aesthetics.
That's not to say the HP Folio 13 is dog slow or brick-like in proportion. It is an Ultrabook, after all.
That means a maximum thickness of 18mm for 13.3-inch models such as the HP Folio 13. Qualifying for Ultrabook status also requires an Intel Core processor, minimum five hours battery life and a maximum of seven seconds to resume from hibernation. Achieving all that demands some pretty decent hardware.
Similarly, thanks to the latest Intel chipsets and platforms, even a business-orientated Ultrabook will have solid multimedia chops, including HDMI connectivity and Intel's HD Graphics, which brings at least tolerable 3D graphics acceleration and features such as QuickSync video transcoding.
However, the HP Folio 13's built-for-business remit does mean there are more powerful Ultrabooks to be had at this price point. Partly that's because it's more expensive, for instance, to ship it with Microsoft Windows 7 Professional than Windows Home Premium.
It's also led HP to make at least one rather odd choice when it comes to system configuration - more on that in a moment.
Security and reliability-related features such as the embedded TPM chip also push up the price without necessarily providing much benefit to mainstream consumers. Again, it's a question of being realistic about the features you really need.
Specifications
If the HP Folio 13 is an Ultrabook for corporate sorts, what does that mean in terms of specifications? The first symptom is the CPU. Outright performance isn't necessarily the main priority for business applications, so HP has plumped for an Intel Core i5-2467M.
It's a dual-core model with HyperThreading support and thus support for processing four simultaneous software threads. As for clockspeeds, we're talking 1.6GHz nominal, Turbo up to 2.1GHz on both cores and 2.3GHz on a single core.
It's a solid enough CPU, for sure. But it's conspicuously slower, for instance, than the Intel Core i7-2637M found in the cheaper Acer Aspire S3. That's a chip with a maximum Turbo frequency of 2.8GHz.
Still, at least the HP Folio 13's Intel Core i5-2467M gets the faster Intel HD Graphics 3000 3D core and therefore all 12 execution units and QuickSync video transcode acceleration.
As for memory and storage, it's a peculiarly mixed bag. The good news is that HP has configured a 128GB SSD. And not just any 128GB SSD, but Samsung's PM810 128GB, which has a great reputation for reliability and maintaining its performance over time. OK, it's a 3GB/s drive rather than a 6GB/s model, so there are faster SSDs out there. But it's a great choice for an Ultrabook system.
Less impressive is HP's decision to configure the 4GB of DDR3 system memory in a single rather than dual-channel arrangement. It may contribute very marginally to battery life. But it's hardly ideal for performance.
Elsewhere, much of the hardware is pretty much par for the Ultrabook course. So for networking and connectivity that's Intel Centrino b/g/n spec wireless, gigabit ethernet networking and Bluetooth 3.0 with enhanced data rates.
The chassis only sports two USB ports, but the one on the left-hand edge is the full 3.0-spec Monty and therefore supports ultra-fast file transfers with a compatible storage device. A single HDMI port and an SD card reader round out the connectivity.
While we're talking physicals, the HP Folio 13 weighs 1.5kg and measures 18mm thick. This makes it, well, robust by Ultrabook standards, even if this remains a very slim and portable notebook PC, with brushed metal for both the chassis top and screen back.
The battery, meanwhile is a 6-cell, 59Wh item, making it one of the heftier Ultrabook lithium packs currently offered.
The final major item is the 13.3-inch LCD display. On paper, it's a middle of the road item with a native resolution of 1,366 x 768 pixels and an LED backlight, which is a boon for battery life, even if it's a technology that's now commonly found in nearly all portable PCs. Less pleasing but equally common is the technology used for the panel itself, namely TN.
It's the cheapest of all panel types and generally cannot match more expensive IPS screen technology for colour accuracy, contrast or viewing angles. That said, there's a wide range of TN panels out there and some of the latest are beginning to give IPS a run for its money.
Performance
The HP Folio 13's spec doesn't exactly scream performance. And so it proves in our standard benchmark suite. Pointedly pedestrian scores such as 5,972 points in the Cinebench 10 professional rendering test are not terribly impressive.
That's around 1,000 points lower than the similarly specified - in CPU terms - Acer Aspire S3. The single-channel memory set up probably doesn't help much here.
Much better is the storage part of the equation, which arguably has more impact on how a portable PC feels to use than 10 per cent here or there on the CPU side. HP has slotted in a Samsung PM810 128GB SSD and it delivers around 200MB/s for both sequential reads and writes. Random access is around 10MB/s for reads and a little over 30MB/s for writes.
None of these results are world-beating, which isn't hugely surprising given the Samsung PM810 is a 3GB/s drive and not a 6GB/s drive. But they are very solid and much quicker than either a conventional magnetic hard drive or a hybrid setup that pairs a magnetic hard drive with a small solid-state cache drive.
Consequently, the HP Folio 13 feels extremely responsive in day-to-day usage, even if its maximum CPU performance is off the pace. As for graphics performance, there's not a lot in it compared with other Ultrabooks.
The vast majority of current Ultrabooks make do with Intel's HD Graphics 3000. It's just about powerful enough to play moderately demanding games. We clocked 17 frames per second running Call of Duty 4 at 1,366 x 768 pixels with anti-aliasing disabled, but most other settings at medium or high quality. Wind back on a few of the visual options and you'll get playable frame rates.
Of course, the newer the game, the tougher the challenge it's going to pose. In that sense, the relatively low 1,366 x 768 native resolution of the LCD display makes sense. A higher resolution is only going to make life tougher for the graphics core.
That said, this isn't a gaming system, and for content creation, web browsing, document editing and other workloads on the Windows desktop, a higher screen resolution would mean more on-screen data. Sony's Z2 can be had with a full-HD 1,920 x 1,080 screen, for instance.
Resolution isn't the only metric by which the LCD screen disappoints. The viewing angles of the TN panel are awful, the contrast is weak and the colours lack saturation and pop. In the HP Folio 13's defence, this is hardly the only Ultrabook with a poor screen. Currently, Ultrabooks as a breed are miles behind the latest tablets and smartphones for screen quality, where IPS technology dominates.
It's still a real shame, however, in the context of the overall quality of this computer. The chassis suffers from zero flex and is very nicely put together. OK, it's not all alloy like some systems and certainly lacks the overall pizzazz of luxury-orientated Ultrabooks such as the Asus Zenbook UX31. But it's extremely solid and pleasingly tactile overall.
The same goes for the keyboard. It's firm and stable with consistent and satisfying key throws. Generally, it's a joy to use. It also has a manually switchable backlight. In theory, an active backlight that adjusts according to ambient lighting might seem like a better idea. In practice, being able to turn the backlight on and off at the press of a single button works well.
As for battery life, typical wireless web browsing with a little video consumption thrown in for good measure lasts for just under seven hours. That's good but it's a little less than we were hoping for, given the 59Wh battery.
Benchmarks
Cinebench R10: 5,972pts
Battery Eater 05: 207 mins
3DMark 06: 3,464
Verdict
In the nascent but rapidly maturing Ultrabook market, the new HP Folio 13 faces some very stiff competition. On paper, it gets off to a slow start thanks to a number of rather mediocre specifications. The Intel Core i5-2467M CPU, for instance, isn't exactly a slouch. But it is lower in Intel's mobile processor hierarchy than the Core i7 models used by some Ultrabooks.
Indeed, the real problem is that one or two Ultrabooks with faster CPUs, such as the Acer Aspire S3, are actually cheaper. HP has compounded this problem by configuring the Folio 13 with just one memory channel.
We liked
This biggest performance benefit is the 128GB Samsung solid state drive. It goes an awfully long way to offsetting the ordinary CPU performance and should ensure the HP Folio 13 feels responsive while other Ultrabooks with lesser hard drives are suffering from disk performance problems. Connectivity is another strong point, thanks to a high speed USB 3.0 port.
By Ultrabook standards, the HP Folio 13 is pretty sober suited, too. There are certainly thinner, lighter and sexier looking Ultrabooks out there. That said, it's very solidly constructed, and the tactile experience reeks of quality. That's especially true of the backlit keyboard, which is a pleasure to use.
As for battery life, the HP Folio 13's 59Wh lithium pack will deliver around seven hours of typical mains-free internet browsing with wireless networking. Expect to add an hour or more with networking disabled.
We disliked
Like any Ultrabook with Intel graphics, the HP Folio 13 isn't much of a games machine. But thanks to Intel's QuickSync transcoder engine, it's very effective for video encoding.
Unlike the keyboard, the touchpad isn't much of a highlight. Up to a point, it's slick and responsive. It also supports multi-touch gestures. However, by virtue of lacking physical buttons it has a tendency to freeze up. Like all touchpads of this type, extracting smooth, seamless control out of it is something of an acquired skill.
All of which means the biggest bummer is the 13.3-inch LCD display. It's a little shocking to find premium portable PCs still shipping with displays as poor this this. The viewing angles are particularly pathetic.
This is a shortcoming shared with many, if not most, current Ultrabooks. However, if you have any experience of the latest tablets and smartphones with their excellent IPS screens, you'll be horribly disappointed by the HP Folio 13's washed out, weedy display.
Final verdict
Much of the explanation for the HP Folio 13's features and configuration is that this is an Ultrabook designed for the business market, and that means it has priorities other than raw CPU performance. Stability, reliability and security therefore feature highly.
Thanks to the Samsung SSD, real world performance and responsiveness is good, too. The problem is, anyone used to the latest IPS screens is going to really struggle with the dingy 13.3-inch display. It's an easy fix. Here's hoping HP sees fit to slot in a better display.
laptops Ultrabooks HP TRBC