Year in tech: highs and lows of 2012
28th Dec 2012 | 12:00
The year in phones, tablets, computing, TV and gaming
With 2012 drawing to a close, there are plenty of retrospective views around. So who are we to differ?
It's been a brilliant year in the technology space, so let's focus on what really got us excited: the stuff that changed the technology landscape, for better or for worse.
These are our key tech highlights from the last year.
It's been another bumper year for phones. Things are as tight as ever at the top, with key launches, patent wars and new tech taking centre stage in a way we rarely get to see. Be it Apple and Samsung's interminable courtroom battles, RIM's persistent system failures or mobile networks crashing, there's been a lot of negativity flying around.
Galaxy S3 takes on iPhone 5 and wins
The two key handset releases saw Samsung's Galaxy S3 rival the iPhone 5 in terms of hype and sales. It shows that perhaps the Apple hype-machine is starting to slow down.
Buying guide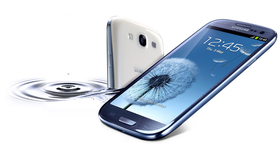 20 best mobile phones in the world today
Both launches came with a huge fanfare and impressive specs, but interestingly Apple's newest mobile hasn't gained the approving reception the Cupertino brand is used to.
It's impossible to expect something amazing to appear every year, but Apple also suffered badly from the fiasco surrounding its inaccurate Maps app and the subsequent embarrassing apology. This was definitely the biggest apology of the year – Apple event went as far as to suggest rival apps for users to download.
Now that Google has released its Maps for the iPhone, reports are suggesting that huge numbers of people are upgrading to iOS 6.
That mess aside, it's been an excellent year for phone software. Windows Phone 8 appeared to join Android Jelly Bean (in two variants) and iOS 6.
Windows Phone moves up a gear
As we'll discuss in the computing space shortly, it's been a huge year for Microsoft. Windows Phone 8 is absolutely key to Microsoft's future stategy with phones and it brought a tranche of new features: resizable Live Tiles, NFC support, HD screens and multi-core processors, all designed to helps its devices sit proudly alongside the best on the market. And it's a decent OS – some may not like the stark design or limited apps store, but it's certainly a worthy addition to the landscape.
The UK finally got itself 4G mobile speeds, courtesy of EE. This means up to five times faster downloads on phones and tablets, although the cost is ridiculous - up to £56 a month for 8GB of data, £36 for 500MB.
The rollout is only in major cities at the moment, and while it's certainly faster, it's only useful where it's available. The spectrum auction for the other networks is taking place over the next couple of the months - expect rollout later in 2013.
The year of seven inches
Moving onto tablets, this was the year that gave us three iPads, a Surface and two Nexuses plus new Amazon Kindles. We've long been of the opinion that a seven inch tablet is a great size of device as well, so hats off to Google and Amazon for forcing the price down.
Saying 2012 was the year of the tablet is a bit like saying 2012 was an Olympic year – the buying public sucked up iPads, Kindle Fires and Google Nexus 7 tablets like there was no tomorrow.
The Google Nexus 7 (made by Asus) has had a huge impact, as has the Amazon Kindle Fire HD. So Apple was forced into producing an iPad mini in October which failed to match the Google and Amazon efforts on price.
All three devices offer consumers a great choice: be it stunning design from the iPad mini, simple content access from Amazon's offering or raw, cheap power from the Nexus 7.
Apple forced home its advantage in the 10.1-inch space, replacing Spring's iPad 3 with the iPad 4 late in the year. Other players including Samsung and Asus also played to strengths here and Samsung partnered with Google for the Nexus 10.
Can Surface make an impact?
And then there was Surface and the cut-down version of Windows 8 that it runs, Windows RT. This is Microsoft's reaction to the iPad, which is essentially Windows 8 on ARM. Surface has been a success in terms of profile but it doesn't seem to be translating it to sales, with everybody acknowledging £399 ($499) is too much for a stripped-back version of Windows 8.
Despite Microsoft reportedly upping production late in the year, it boasts lovely hardware but a poor app ecosystem at the moment. With Windows RT you see, desktop apps aren't supported, just apps from the Windows Store. As time goes on it seems more like Windows RT is a dead duck.
Onto full-blown Windows 8 for Intel and AMD devices then – this certainly is a seismic shift for Windows as Microsoft. We saw a lot more touch-based hardware than we were expecting to and more exciting Windows hardware continues to appear by the week.
Surface isn't selling in numbers, while Intel is surely rubbing its hands with glee as it continues to push laptops hard on price. The Intel-powered Surface Pro is due in January, but for a high end price – rather 'cheaper' is where laptops are heading. We've seen laptops like the Asus VivoBook S200 that combine portability, Windows 8 and a touchscreen for £450.
Ultrabooks and Apples
2012 was certainly the year of the Ultrabook – these Intel-backed thin and light MacBook Air-equivalents made an impact over the last 12 months (even if sales seem a bit of a mystery), as did touchscreen tech thanks to Windows 8.
Google continues to try and launch Chromebooks (why? And why aren't they Android-based?) – some for as little as £199 – but, like Windows RT, they disappoint with their restricted approach to computing.
Apple trundles on, its Macs continue to succeed, but its sales remain dwarfed by the still-powerful PC. OS X received an iOS-style makeover with version 10.8 Mountain Lion, but it was mainly window-dressing. Still, the hardware impressed. One of its smartest moves was the Hybrid Drive, an innovation on OS X that makes an SSD and traditional hard drive appear as a single storage drive, with oft-used apps transferred to the SSD.
It also gave us high-resolution retina displays on some MacBook Pro models, something that looks set to give us far better displays across the board.
Apple continued to plead the post-PC message with iOS 6 for iPad and iPhone, but was quite happy to innovate in the Mac space, seemingly missing the point that Macs *are* PCs.
Going beyond the PC
We didn't see a big leap in x86 CPU performance during 2012. We did see Intel launch the 22nm die-drink of its Intel Core processors (codenamed Ivy Bridge). AMD continued struggle and make cheap, decent chips, but it faces serious questions about its future next year despite the performance message of its new Trinity A-Series. AMD has said it will also make ARM chips in future.
Despite the ropey start to ARM-powered PCs, ARM-powered chips will press Intel hard over the coming years. "Is the era of x86 over? Not yet, but maybe soon if the weight of ARM-related processor developments is anything to go by," says our own Jeremy Laird. "One thing's for sure. The desktop CPU war is over."
But 2012 has been more about laying the foundations for a potentially epic 2013. Not epic in the traditional sense of major developments in CPU or graphics technology (though we'll see developments there, too).
But it could well be the year when we see the dissolution of the traditional concept of the PC. In 2012 it wasn't just Apple talking about taking things beyond the PC - even Microsoft is now showing it wants to reinvent PC tech. Every major PC manufacturer turn its attention to tablets; with some remarkably varied results, from convertible laptops to sliders to slates.
OLED and 4K
But these are challenging times for tech companies, not only in computing, but in home entertainment, too. Many tech brands – Japanese ones in particular – are struggling just to keep their heads above the rising tides of financial ruin.
The endless conveyor belt of new products in home entertainment is truly impressive, especially when you consider that we're living in an age of such financial hardship.
The big stories this year revolved around OLED TVs, with Samsung and LG both launching amazing new 55-inch products, and Ultra HD, aka 4K. Ultra HD TVs have four times the number of pixels as regular full HD TVs, making them capable of producing fantastically sharp pictures and also enabling passive 3D tech to operate at a full HD resolution.
Ultra HD as an emerging theme is helped on by the fact that movie studios are now starting to shoot films at 4K resolutions, creating buzz and triggering visible marketing. Of the two televisual themes of 2012, it certainly seems as though OLED is the one that's fast falling out of favour.
Despite the tech producing the best, brightest pictures, yield rates in factories are so low that they're prohibitively expensive to buy and sell. It's been a long time now and no one has figured out the answer, so it could be that OLED goes the way of Canon and Toshiba's SED tech and dies a death.
One possible alternative is Sony's Crystal LED tech which it also launched at CES earlier this year, but that again, while super-impressive, is prohibitively expensive. And so while those two OLED monsters from Samsung and LG, announced in January, are still nowhere to be seen, 84-inch Ultra HD TVs from several brands are going on sale in time for Christmas. All you need to do is save up £25,000 and you'll be able to buy one.
The TV is fast becoming the central hub of entertainment and communication in the home, with Smart TV finally starting to come through as a feature people actually use. The reality is, though, that the high price of the best products continue to keep them out of most of our hands.
What happened to Blu-ray?
Since 2006, Blu-ray has had more marketing money thrown at it than any other home ents tech. But in 2012, Blu-ray seems to have hit its peak in terms of market saturation of devices and also in terms of innovation.
Instead, the interesting story in the world of content delivery has taken place deep in the digital ether. In 2012, Netflix became available outside the USA for the first time and launched a worldwide invasion, starting with the UK. A deal was first struck with Sony to get Netflix available on PS3, and smartphone apps,
Philips set-top boxes and other compatible products followed in their hundreds. Netflix chose the right time to offer its TV and Movie streaming services to a wider audience – at the same time, Amazon announced that streaming overtook DVD rentals in terms of usage within its Lovefilm service for the first time. Streaming is where it's at. And other services like Rdio and Spotify have come on leaps and bounds, too.
The year in gaming
2012 was also an important year for gaming hardware. We've seen new consoles launch shaped like PlayStation Vitas, Nintendo 3DS XLs, super-slim Sony PS3s, Nintendo Wii Us and in Canada Nintendo has also launched a super-cheap Nintendo Wii Mini.
Most of this new gear was received warmly. The PS Vita was not without its flaws but demonstrated its power and mobile gaming class.
The Nintendo 3DS XL was more or less the console that the disappointing 3DS should have been and thus was also embraced by the gaming world.
However, the super-slim PS3, made out of cheaper materials and containing a cheaper drive tray was a bit more disappointing. "It wasn't cheap enough", was the main complaint.
The Wii U also received a mixed reaction when it landed in November. Its hardware was said to be only just on a par with the 6-year old PS3 and 7-year old Xbox 360. Its games are just not as accessible as the original Wii games - an opinion mirrored far and wide. The Wii U's fortunes will surely make great reading moving into 2013.
2012 World of Tech Google Microsoft Nintendo Sony PlayStation TRBCFeature