The TechRadar Christmas wishlist
9th Dec 2010 | 13:12
What tech do we want in our stockings?
TechRadar Christmas lists
As you may have noticed from the two months of Mariah Carey and Bing Crosby being rammed down our ears by shops, Christmas is nearly upon us, so the TechRadar team has gathered together and put together our festive wish lists.
We're reliably informed that Santa will only provide presents if we've been 'nice' so we're not holding out too much hope, but you never know your Christmas luck.
Of course, when certain people on the team start putting massive televisions on their lists, you could accuse us off of missing the spirit of Christmas, but we'll debate that when we're trying to simultaneously unwrap a purple Quality Street and watch the footy in glorious 3D.
So, without further ado, here's what each member of the TechRadar team wants to find in their (oversized) stockings ahead of the Turkey dinner and (non 3D, thankfully) Queen's speech.
Patrick Goss, Editor, London
Patrick Goss, Editor (London)
Apple iPad
The perfect present; I wouldn't buy it for myself, but it's the kind of gadget I'd be overjoyed to find in my Christmas stocking.
When you factor in things like the forthcoming Virgin Media TiVo app which turns it into the ultimate remote control, and the potential advantages it will give me in Angry Birds and Bejewelled 3 then it's a winner.
Kinect for Xbox 360
The launch games may be a bit lame, but the kit itself has oodles of potential for the future. Microsoft's motion/voice controller is all about the future - and it's rightly selling like hotcakes.
Plus, it should keep the in laws busy for a while as I snaffle a few more mince pies.
Gran Turismo 5 for PS3
The perfectionist devs at Polyphony may have delayed this for the best part of five years, but the end product is wonderful, and perhaps even worth the wait.
The doyenne of racing games, Gran Turismo 5 is as close as you are likely to get to driving a supercar around a race track.
Google Nexus S
I was still trying to decide if I preferred the iPhone 4 or the Samsung Galaxy S better when Google's latest handset popped up and dived straight into my wish list.
Curvy, fast and, erm, Androidy, this could be a key handset in 2011.
Alienware M11X
Obviously Santa would have to be sporting the red, fur-lined trousers with the very deep pockets if he were to provide me with this gaming notebook.
But if he should happen to furnish me with this delight of portable(ish) gaming technology, then I could merrily frag my way through Team Fortress for the entirety of Boxing Day.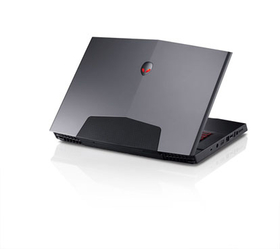 Dan Grabham, Deputy Editor, Bath
Dan Grabham, Deputy Editor, Bath
Samsung Galaxy S
I have an iPhone 4, but the Galaxy S has given me Android envy. The hardware is superb. Android itself still has a little way to go for me – the apps are plentiful but often substandard while I think Android is becoming far too fragmented already.
Still, Samsung's best-ever handset (and yes, that includes the Google Nexus S).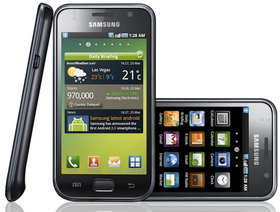 Apple iPad
The iPad remains an expensive luxury but I still want one – though I'll probably wait for iPad 2 now of course.
The bizarre thing about the iPad is that it has become even stronger since it was released – we haven't seen anything that even comes close. The Samsung Galaxy Tab was a particular disappointment, but I'm sure Android 3.0 will change things.
Revo Heritage or Axis
I've got iPhone docks and I've got a digital radio. But I listen to a lot of stuff on Spotify Mobile now and listening in the kitchen is a bit of a problem – I want to replace the old DAB with one of these two excellent models so I can hook up my iPhone 4.
The Heritage looks super-cool, but I'd make do with the Axis.
Samsung LED TV
Now I would say I want the LED 9000 Series, but I wouldn't be that greedy, especially as I still have a massive CRT TV and would probably have to make do with a 40-inch because of the size of my room.
Ideally the UE40C8000, but pretty much any of Samsung's LED ranges will do (as long as it has Internet@TV of course).
Sky Player and Sky Mobile TV
I don't have Sky at the moment, so for most football, I pop to the pub or round a friend's. I'd like a sub to Sky Player so I can watch some midweek games on the web.
Failing that, I'll take Sky Mobile TV instead so I can watch it on the iPad.
Marc Chacksfield, Deputy Editor, London
Marc Chacksfield, Deputy Editor, London
EA Sports Active 2
Wii Fit may have piqued most gamers' keep-fit interests with its balance board and the like, but EA Sports Active 2 takes fitness games to another level.
If you can forgive the strapping on of sensors that make you look like you are on day release, EA Sports Active 2 will give you a proper workout in your front room. This includes putting your fitness data online and giving you a total workout plan.
Add to that a heart rate monitor and you'll never have to run beside the smelly guy at the gym again.
Philips O'Neill Stretch TR-55LX headphones
Made from material stronger than your average Schwarzenegger (pre Governator), Philips and O'Neill have put their collective heads together and come up with the toughest headphone range around.
The plastic used to create companies' cans is something called TR55LX, a substance than six times stronger than your average earphone.They're like the kid in school that nobody dared look at, just in case they were in the mood to use your head as a conker.
Dave The Funky Monkey
I know what you're thinking: just how funky is Dave the Funky Monkey? Is he on a par with James Brown, up there with George Clinton and ready to give Marky Mark and his bunch a run for their money?
In a word, no, but he will interact with you and he can laugh, fart and burp, which inevitably means he's set to be the must-have toy for Christmas this year.
Controlled electronically, Dave (yes, I am on first-name terms) has more brain power than your average TechRadar journo.
Arcam rCube
The Arcam rCube has been three years in the making, with the audio company seemingly hell bent on not putting out an iPod dock until it was positive that the product was ready to blow the socks off the opposition.
Lucky, then, the Arcam rCube does just that. From its brilliant block design to its meaty power, the rCube is one of the best audio player we have seen for the iPod.
At £500 it's pricey, but the rCube for looks alone is deserving of every penny.
Sony Reader PRS-650 Touch
The Kindle may be the ebook reader of choice at the moment, but it's the new Sony Reader Touch that's caught my eye.
The ability to swipe through pages and the build of the device is far superior to Amazon's effort, but then again the price does reflect this.
It's the first ebook reader – and the fact that I'm running out of space – to have me seriously considering giving up buying real books.
James Rivington, Reviews Editor, Bath
James Rivington, Reviews Editor, Bath
Panasonic TX-P65VT20B
I want this one bad, but not because it's the best 3D TV on the market. Forget 3D, I want it because it's arguably the best 2D TV too.
OK, so I haven't got room for it in my living room. I probably couldn't even get it up the stairs into my top-floor flat. But I still want it, and I'd smash out the side of the building and winch it up with my bare hands if I had to.
Kinect for Xbox 360
This one's going to be on a lot of Christmas wish lists this year.
I'm still not convinced by Kinect, but I can't ignore the fact that almost every person I've played it with so far seems to think it's the best thing to happen to gaming since Mother Teresa Mud Wrestling on the N64.
iPhone 4
Noooooooo. I never thought I'd say it, but I really want an iPhone. I'm using an Android phone at the moment, the exact model of which shall remain anonymous (OK, it's a Galaxy S) and while most of the time it's a super phone, the occasional lag and lock-up issues are infuriating.
It just highlights for me how great the iPhone really is.
Sky Player
For anyone who lives in a listed building like I do (and are thus unable to stick a satellite dish to the side of it), Sky Player is a godsend.
The service is almost bulletproof, the picture quality is fantastic – especially on a TV screen – and it's becoming available on a variety of living room devices such as Freeview+ boxes and the like.
Android tablet
Last but not least, I'd love a fully-optimised super-awesome Android tablet to seriously rival the iPad for my time.
Sadly, such a device does not exist yet. Roll on 2011, Android 3.0 and some interesting hardware…
Gareth Beavis, Phones Editor, London
Gareth Beavis, Phones Editor, London
Plantronics BackBeat 903+ Bluetooth headphones
These hooked wireless headphones are the only things that I can wear that don't fall off when I breathe - and for that alone they're a Godsend.
But beyond that, they're ace for controlling music and calls, and you can even be heard by your friends when they call you on the train - although you look like you're talking to yourself.
I've been using the BackBeat 903's, but the 903+ versions add in some much-needed sweat resistance and can also show off its battery meter on the iPhone display - handy when you're about to run out of juice.
AR.Drone
Who doesn't want an iPhone/iPod/iPad-controlled quadricopter with two cameras and augmented reality apps strapped on?
You're right - nobody. Sure, it's pricey at £299, and I'll probably pitch it into the nearest duck pond on Christmas day, but this is one of those gifts that you'd actually play with all day and annoy your Nan - you know, like when we were kids.
Sumo Gigantor
Stuff all the HD TVs and Blu-rays and all that - they're worth nothing if you're not lounging in comfort (and preferably wearing only underwear) while using them.
The best way to do that? A bean bag - and Sumo's Gigantor is not only named like a Transformer villain but is absolutely massive, measuring seven feet across.
Logitech Harmony 1100 Universal Remote
The need for a dedicated universal remote in my house is horrendous - remotes for a TV, PS3, AV receiver, Archos and projector litter the place, and that's just the front room.
Logitech's touchscreen devices are just the ticket for such a situation - not only can they handle up to 15 units, but a touchscreen also allows you to navigate through different functions.
Both the Harmony One and Harmony 1100 were up for a space under the tree, but it was the 3.5-inch touchscreen than swung it for me - plus it just looks more like something a gadget fiend should own.
Dell Streak
As Phones Editor, I had to include at least one mobile phone - in honesty, I could have filled all five slots with 2010's hottest handsets.
But I think I've gone for a very left-field choice here - the simply ginormous Dell Streak has somehow snuck its way into my affections and won't leave.
The five inch screen is perfect for viewing videos, playing Angry Birds and browsing the web - it's like a tablet that's (just about... sort of) small enough to fit in the pocket.
I could have chosen the Galaxy S, HTC Desire or even the Sony Ericsson X10 Mini - but I can't help but love the Dell Streak now it's up to Android 2.2.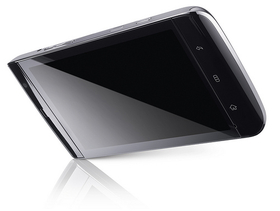 Panasonic Sky Logitech Arcam