TechRadar's best kit of 2010
24th Dec 2010 | 11:05
The top tech of the last 12 months, as reviewed right here
Best of 2010: Home entertainment
We review a lot of products each year here at TechRadar, putting each and every one through its paces thoroughly to ensure we give you the best possible advice.
Now we're at the end of 2010, it's time to look back at the very best kit we saw. These are our picks of the most impressive examples of each type of tech, and are the ones we'd happily spend our own money on.
TV - Philips 21:9 Platinum 58PFL9955H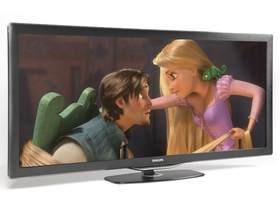 Philips' flagship HDTV is admittedly pricey at £4,000, but you get some incredible performance for that money. Listing all of the features of this TV would take forever, so let's just say that the 21:9 aspect ratio (which is perfect for movies), 58-inch screen, direct LED backlighting and 3D capability all come together to make the most visually stunning screen you can buy. It's simply the ultimate home cinema TV.
Read TechRadar's full Philips 21:9 Platinum 58PFL9955H review
Blu-ray player - Sony BDP-S370
With this Blu-ray player, Sony seems to have found a balance of price and performance we never thought possible. It boasts nearly flawless HD pictures, remarkable upscaling skills of regular DVDs and the ability to play high-quality HD on-demand content from BBC iPlayer – and you can find it for only a little more than £100 these days.
Read TechRadar's full Sony BDP-S370 review
Freeview receiver - Humax HD-FOX T2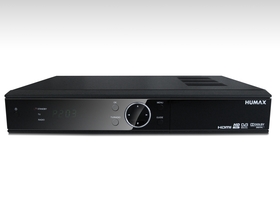 When we first reviewed this Freeview HD receiver back in February, we were pleased with its general performance, but couldn't help but be disappointed at the lack of recording capability. Humax has since added a firmware update that enables you to add an external hard drive to record, nailing that problem beautifully. In fact, we're even told that Humax will throw in a free hard drive, making this box almost impossible to resist.
Read TechRadar's full Humax HD-FOX T2 review
Best of 2010: Gadgets
Phone - HTC Desire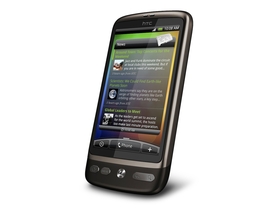 The really great thing about the HTC Desire isn't its impressive spec sheet, intuitive HTC Sense interface or superb build quality. What gets you most about the Desire is how it represents the maturation of the Android operating system from geek-favourite upstart to feature-rich world beater, and there's no better handset to enjoy it on.
Read TechRadar's full HTC Desire review
Tablet - Apple iPad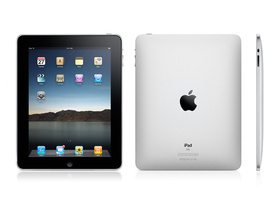 Though tablets aren't new for 2010, you'd think they were the way the world has gone crazy for the iPad since its launch and the slew of competitors now coming out. However, everything else has proved to be a pale comparison of the elegance of Apple's stunning slate. With more features added in the update to iOS 4.2, it simply outshone any and all rivals.
Read TechRadar's full Apple iPad review
Compact camera - Panasonic Lumix TZ10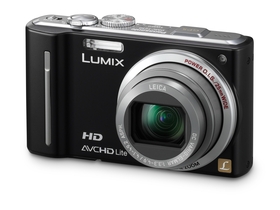 The TZ10 surely represents the pinnacle of what consumer compact cameras can be. The feature list is exemplary, including geotagging, HD video recording, manual controls and a massive optical zoom, but more important than all that is the incredible picture quality. When you find out that it comes with a price tag of less than £250, it really becomes hard to look at other compacts with anything other than disappointment.
Read TechRadar's full Panasonic Lumix TZ10 review
Media player - Apple iPod touch (4G)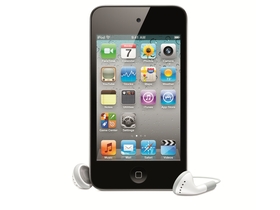 If there's one area other than tablets that Apple is way out in front of the competition on, it's personal media players. The latest iPod touch takes just about all the best bits of the iPhone 4, such as the pin-sharp Retina display, the powerful A4 processor and HD video recording, and puts them in a slimmer, lighter and cheaper body. And that's before we even to get the single biggest advantage the iPod touch has over its rivals: the App Store.
Read TechRadar's full Apple iPod touch (4G) review
Sat nav - Garmin Nuvi 3790T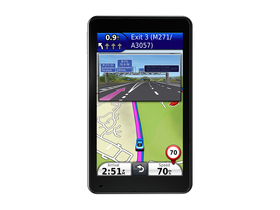 Making sat navs sexy is usually a pretty pointless exercise, but Garmin has just about performed the impossible here. The Nuvi 3970T has a simply brilliant interface and excellent features, such as PhotoReal junctions. If you ever take a wrong turn again, it'll be because you were admiring your sat nav instead of following it.
Read TechRadar's full Garmin Nuvi 3790T review
Best of 2010: Computing
Laptop - Alienware M11x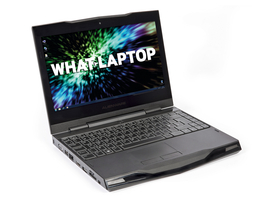 The draw of the M11x is simple. It's a full-blown gaming computer, with a 1GB graphics card and Intel Core i3/i5/i7 processors, that weighs just 2kg. The sheer ambition of the task alone is worth some kudos, but the fact that it actually makes a damn good gaming centre is nothing short of witchcraft.
Read TechRadar's full Alienware M11x review
Desktop - CyberPower Game Cube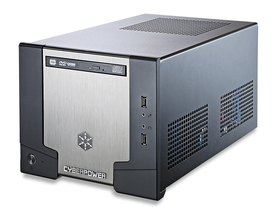 The dinky size of the Game Cube is certainly impressive, but what's amazing is that it packs an Intel Core i5-760 processor and Nividia GeForce GTX 460 graphics card. Considering that these two components are our pick for 2010's best processor and graphics card respectively, it's no surprise this desktop totally won us over.
Read TechRadar's full CyberPower Game Cube review
Processor - Intel Core i5-760
This is the ultimate gamer's chip. Capable of handling all sorts of overclocking abuse just on air cooling, and easily able to hit 4GHz for those who really want to get into it, there's just no better mix of price and performance. A special mention has to go AMD's Phenom II X6 if what you're after is pure multithreaded performance.
Read TechRadar's full Intel Core i5-760 review
Graphics card - Nvidia GTX 460 1GB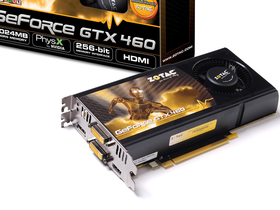 Like the Intel Core i5-760 above, this Nvidia gets our vote because of the unmatched price to performance ratio. We simply can't see any reason to go for anything else in its price range. Perhaps most impressive of all is that awesome SLI performance means that is even a force to be reckoned with at the higher end of the market.
Read TechRadar's full Nvidia GTX 460 1GB review
Motherboard - Asus PX58D-E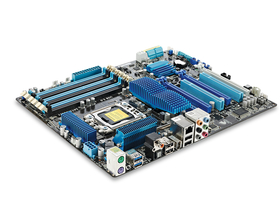 Intel's highest-end socket 1366 processors are absolute beasts when it comes to potential performance, but it can be an expensive business to get into. With that in mind, we can't recommend this X58 board from Asus highly enough. It's got high-end performance at a low-end price.
We should say, though, that it isn't compatible with the Intel Core i5-760 we've recommended above, so if you're taking our advice there (and you should) take a look at the Asus P7P55D, for pretty much the exact same reasons we've picked this one.
Read TechRadar's full Asus PX58D-E review
PC monitor - BenQ EW2420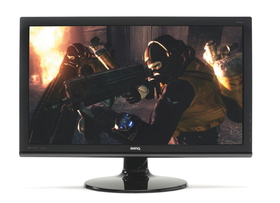 This BenQ monitor feels like some sort of glorious anomaly. At this price, we're used to twisted nematic (TN) panel technology that offers good, but not great, performance. If you're willing to pay a fair bit more money, you can get far better performing vertical alignment (VA) panels. Apparently, nobody told BenQ that this is how it's supposed to work, because it's just released this VA panel right in the middle of the TN price point. The instant this screen was released, this category was done and dusted. If you're spending around £150 on a screen and you don't get this one, we would seriously question your sanity.
Read TechRadar's full BenQ EW2420 review
Sound card - Asus Xonar DG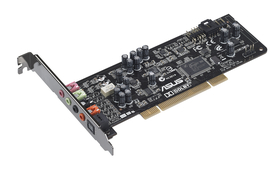 This sound card is a perfect example of how to win over a cynical test reviewer's heart. The Xonar DG offers a huge upgrade in sound quality over built-in options, for an outlay small enough to be an impulse purchase. If you're a gamer getting by with on-board sound when this is available for less than the cost of a single game, hang your head in shame.
Read TechRadar's full Asus Xonar DG review
Printer - Canon PIXMA iP4850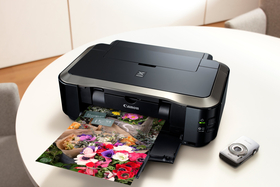 Sometimes, technology doesn't need to be the most elaborate or highly specced machine to be the best. This Canon printer isn't all-singing all-in-one machine with scanner and fax. It isn't a network-connected home office productivity wonder. It's simply a colour printer that produces absolutely stunning results consistently for a very reasonable price, and offers great ease of use thanks to dual paper feeds and auto duplex printing.
Read TechRadar's full Canon PIXMA iP4850 review
------------------------------------------------------------------------------------------------------
Liked this? Then check out Tablets in 2011: what to expect
Sign up for TechRadar's free Weird Week in Tech newsletter
Get the oddest tech stories of the week, plus the most popular news and reviews delivered straight to your inbox. Sign up at http://www.techradar.com/register
mobile phones gadgets computing world of tech