Windows Phone 9 release date, news and rumours
20th Jun 2013 | 16:33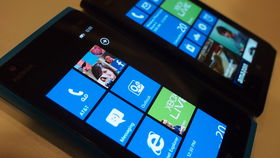 Everything you need to know about WP 9
Windows Phone 8 may only be less than a year old, but that hasn't stopped talk of the next iteration, Windows Phone 9.
Expected to be with us by the end of the year it looks like Microsoft may be adopting the annual software cycle made popular by Apple in an attempt to keep its mobile OS fresh and, more importantly, relevant.
We're scouring the web everyday to bring you all the latest on Windows Phone 9 and we'll be constantly updating the information below to give you the best picture of what's to come.
Windows Phone 9 release date
Rumours have already surfaced that the Windows Phone 9 release date will be sometime in 2013, with reports suggesting it'll arrive just in time for Christmas.
The update is also being referred to as Windows Phone Blue, a development name which mirrors an update to Microsoft's new Windows 8 desktop platform - although there's a chance it may appear as Windows Phone 8.5 at launch.
Other reports reckon Microsoft will kill off Windows Phone 8 by September 2014, giving another indication that version 9 could well be on its way very soon.
Windows Phone 9 or just Windows 9?
We seeing reports that suggest Microsoft may look to ditch the divide between its smartphone platform and the one it uses for tablets and PCs - rolling them all into one tidy bundle called Windows 9.
One suggestion is that the Windows Blue upgrade will see Windows 8 merged with Windows Phone in an attempt to tackle Google's Android/Chrome combination which is growing ever stronger.
Alternatively we could instead get the aforementioned Windows 9 all-in-one system after a Microsoft employee stated "currently testing Windows 9 OS on Nokia, HTC and Qualcomm device" on their LinkedIn profile.
Windows Phone 9 devices
One of the big issues with Windows Phone 8 was that you couldn't get it on your Windows Phone 7 handset, instead you were lumped with Windows Phone 7.8.
It's thought that Windows Phone 9 won't be so restrictive, with Windows Phone 8 users in line to get the upgrade which means you shouldn't have to worry about picking up a Nokia Lumia 925 or HTC 8X.
Windows Phone 9: what we want to see
Here are nine things we think are missing from Windows Phone 8 that we'd like to see in Windows Phone 9.
Windows Phone Windows Phone Blue Windows Phone 8.5 Microsoft Windows Phone 9 Windows Phone 8 smartphones phonescarousel-en-gb phonescarousel-en-us phonesrecommended-en-gb TRBC