Best compact system camera 2013: the top models reviewed
25th Nov 2013 | 14:35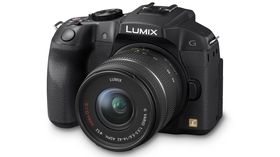 Get the best compact system camera for your budget
Introduction
DSLRs have long-held the title as the most versatile cameras on the market, capable of delivering the highest quality images, robust build quality and advanced functionality, not to mention speed.
With compacts and bridge models providing a set of stepping stones up to the traditional DSLR, manufacturers noticed a gap in between that was waiting to be filled: the CSC (Compact System Camera) was born.
You might also like...
How to use your new digital camera
Fast forward to today and we have an ever-increasing array of CSCs available with varying levels of functionality. Quickly carving out their own hierarchy within the wider camera market, CSCs have now developed to form their own entry, mid and pro-level sub-categories, many of which are starting to see some overlap with previously unrivalled DSLR format cameras.
To sum up the essence of a CSC: it's a camera that strives to take as many of the desirable attributes of a DSLR as possible and shoehorn them all into a neater, more portable package.
Recent incarnations of the main manufacturer's offerings are closer than ever in terms of operability, performance and image quality to that of a DSLR, with APS-C sized sensors, Full HD movie recording and connectivity features like Wi-Fi and NFC becoming increasingly commonplace among new launches.
Improvements in image quality, noise suppression, AF speed and overall handling means that some CSCs now provide a viable alternative - and not just a backup - to your traditional DSLR, particularly when recent advancements in EVF and 'hybrid' viewfinder technology are taken into account.
While we wouldn't go so far as to say that the CSC is a 'DSLR killer', the latest petite powerhouses to come to the market are certainly capable of giving their larger brethren a run for their money. The upshot is an increasing array of options open to photographers, with some impressive offerings that successfully combine the versatility of having interchangeable lenses with the portability that comes from having a smaller camera body and matching accessories.
We've gathered our pick of the best CSCs in each category of the market to give you an overview of what's available to suit your needs and budget: read on to discover your perfect pocket-sized partner.
Entry-level CSCs
Sony NEX-3N
Key specs: 16.1mp APS-C sensor, 3-inch 180° tiltable LCD, Full HD video
Price: US$562 / £349 / AU$597 (with standard zoom lens)
Making its debut earlier this year, the Sony NEX-3N took the title as the world's smallest and lightest CSC to sport an APS-C sized sensor - equivalent in size to that of a DSLR.
The entry-level model to Sony's CSC range cuts a sleek silhouette, particularly when coupled with the 18-55mm power zoom lens that comes bundled with it as standard.
Aside from its large 16.1mp sensor, the NEX-3N's other standout features include a Full HD movie recording mode and a very versatile 3-inch LCD that can be tilted through 180-degrees. Flip the screen into this position and the built-in Self Portrait mode that's on board is automatically activated: a nifty feature that's a bonus for social snappers that don't want to be left out of the frame.
Pros:
180-degree tilting screen
Full HD movie mode
Large APS-C sized sensor
Faithfully-coloured, clean images
Cons:
No touchscreen
Lacks advanced features
Some operational niggles
Fujifilm X-A1
Key specs: 16.3 megapixel APS-C CMOS sensor, tiltable 3-inch LCD, Full HD movies, Wi-Fi
Price: US$804 /£499 /AU$854
Another APS-C sensor-toting CSC, the Fujifilm X-A1 is a stylish-looking camera that's based around the prestigious design that wowed us all at the launch of the higher-end X-Pro1 and X-E1 before it.
The entry-level X-A1 inherits the award-winning build and accessible interface of its predecessors, sporting a light and compact body and a comprehensive range of controls that cater for more advanced users as well as beginners.
Its 3-inch 920k-dot LCD is tiltable for added versatility and displays live view images and HD video in wonderful detail.
Built-in wireless connectivity is another asset this camera has to offer, providing scope for instant image sharing.
Pros:
Large APS-C sensor
Twin command dials for manual control
Wi-Fi connectivity
High-resolution tilting LCD
Cons:
No touchscreen
No viewfinder
Panasonic Lumix GM1
Key specs: 16mp Live MOS MFT sensor, 3-inch touchscreen, Full HD movies, Light Speed AF, Wi-Fi
Price: US$1,014 / £629 /AU$1,077 with 12-32mm f/3.5-5.6 kit lens
This palm-sized Micro Four Thirds CSC almost defies logic when comparing its featherweight 204g mass and tiny body to the amount of technology Panasonic has managed to cram inside.
The Lumix GM1 is currently still a new kid on the block; however, early testing suggests that it's every bit as good as its extensive specs promise.
The high-resolution touchscreen the GM1 offers is superb, delivering a responsive performance when navigating menus and settings, with the added bonus of enabling the AF point to be precisely positioned and/or the shutter to be fired instantly on-screen.
Good looks, great build quality and handling plus a host of technologies like Full HD movie recording and built-in Wi-Fi all add up to a very appealing pocket-sized prospect.
Pros:
Very compact
Touchscreen
Wi-Fi connectivity
Built-in digital filters
Cons:
No viewfinder
No integral hotshoe
Manual functionality lost when digital filters used
Read our Panasonic Lumix GM1 hands-on review
Canon EOS M
Key specs: 18mp APS-C CMOS sensor, Full HD movies with AF-C, 3-inch touchscreen, DIGIC 5 processor
Price: US$724 / £449 /AU$767 (with EF-M 18-55mm f/3.5-5.6 IS STM)
It's worthwhile noting that - following a firmware update - the EOS M's performance has been much improved since our initial assessment of Canon's diminutive DSLR alternative.
The EOS M packs in plenty of impressive features, not least an 18mp APS-C sized CMOS sensor, DIGIC 5 processor, a good quality Full HD movie mode with the added bonus of Continuous AF available while shooting, and a very responsive touchscreen - to name a few.
With the latter on hand for fast navigation and an equally as intuitive set of physical controls on hand for traditionalists, the EOS M offers easy operability for beginners and more advanced users alike.
Pros:
Large 18mp APS-C sensor
DIGIC 5 processor
Robust build quality
Top-notch touchscreen
Cons:
Lacks a decent grip
No optional EVF
No built-in flash
Mid-range CSCs
Sony NEX-5T
Key specs: 16.1mp APS-C sensor, Hybrid AF, tiltable touchscreen, Wi-Fi, NFC
Price: US$965 / £599 /AU$1,027 (with standard zoom lens)
If connectivity's your thing then the Sony NEX-5T should be on your shortlist.
Following in the footsteps of last year's NEX-5R - the first Sony CSC to feature Wi-Fi - the NEX-5T boasts well-implemented wireless and NFC connectivity options.
This not only means that you can instantly upload and share your Full HD movies and 16.1mp stills shot using the camera's excellent DSLR-sized sensor and control the camera remotely, but there's a growing range of downloadable apps available from the Sony PlayMemories store, too.
The 921k-dot touchscreen is responsive and tiltable through 180-degrees - a useful feature for self-portraits - plus the Bionz processor that drove the 5R is also inherited by the newer 5T, assuring decent low-light performance throughout its ISO 100-25,600 sensitivity range.
Pros:
High-resolution touchscreen
Wi-Fi and NFC
DSLR-sized sensor
Compact dimensions
Cons:
Currently limited options on PlayMemories Store
No built-in flash
Non-standard hotshoe attachment
Olympus PEN Lite E-PL5
Key specs: 16.1mp 4/3" (MFT) Live MOS sensor, TruePic VI processor, Full HD Movies, Art Filters, tiltable touchscreen
Price: US$886 / £549.99 /AU$945 (14-42mm FlashAir Kit)
Headlining this pint-sized powerhouse's feature-set has to be its 16.1mp sensor, which it inherits from the acclaimed Olympus OM-D.
Coupling powerful image capture technologies with the user-friendliness and compact design that's synonymous with the PEN series cameras proves to be a winning combination, with the small, lightweight E-PL5 managing to pack in all of the essential 'must-haves' like a tilting touchscreen, rubberised grip, Full HD movies and an intuitive user interface.
Like the rest of the Micro Four Thirds range, the E-PL5 boasts an updated selection of Olympus's coveted Digital Art Filters: a plus for creative snappers and HD videographers alike, plus you get Wi-Fi connectivity using Wireless LAN FlashAir memory cards.
Pros:
Same sensor as the OM-D
Extensive range of lenses available
Responsive touchscreen
Cons:
Currently no remote camera control with FlashAir
Screen isn't fully articulated
No EVF
Read our Olympus PEN Lite E-PL5 review
Fujifilm X-E2
Key specs: 16.3mp X-Trans CMOS II sensor, EXR Processor II, Fast AF, Full HD movies, EVF, Wi-Fi
Price: US$1,290 /£799.98 /AU$1,374 (body only)
The new X-E2 is a feature-packed addition to the well-respected X-series cameras from Fujifilm.
A more compact alternative to the flagship X-Pro1, the X-E2 is built around the same APS-C sized 16.3mp X-Trans CMOS II sensor as the X-100S, incorporating its unconventional 6 x 6 RGGB filter array. The latter feature makes it less susceptible to moiré patterning and has allowed the anti-aliasing filter that would normally be present to be removed, with sharper, more detailed image able to be captured as a result.
The fast EXR Processor II delivers a slick user experience, with the X-E2 claiming 'world's fastest' phase detection AF system, as well as Full HD movie capture (60/30fps) and 14-bit RAW support.
Fuji's Lens Modulation Optimiser technology also ensures the best image quality is achieved from whichever XF lens you couple the X-E2 with.
Pros:
Enhanced built-in EVF
High-res LCD
Fast AF system
Wi-Fi
Cons:
No touchscreen
Screen is fixed
Advanced Filters only available in JPEG format
Read our Hands-On Fujifilm X-E2 review
Panasonic Lumix DMC-G6
Key specs: 16.05mp Live MOS sensor, Venus Engine processor, Light Speed AF, 1440k-dot OLED LVF, Wi-Fi, NFC
Price: US$1,014 /£629 / AU$1,080 (with 14-42mm lens)
Panasonic's MFT standard format means it's compatible with a wide array of lenses - not just from the company's own range - but Olympus MFT and a selection of Sigma optics, too.
This means there's plenty of scope for creativity when opting for the 16.05mp G6, enhanced further by some of its other specifications, such as its fully articulated touchscreen that can be manipulated into all manner of awkward angles for total freedom of expression.
Its up-to-date Venus processor delivers continuous shooting speeds of up to 7fps as well as a faster AF system than that of its predecessor's (the G5).
It also boasts an updated 1440k-dot OLED EVF that's clear and bright, along with advanced controls, RAW support and on-board connectivity features including Wi-Fi and NFC.
Pros:
Fully articulated screen
Superb touchscreen
Filters can be used with RAW
Viewfinder
Cons:
Outdated 16mp sensor
Creative Control options not available in advanced modes
Read our Panasonic Lumix DMC-G6 review
Advanced CSCs
Olympus OM-D E-M1
Key specs: 16.3mp 4/3' Live MOS sensor, TruePic VII, Dual Fast AF, 2360k-dot EVF, tilting touchscreen, weatherproof, Wi-Fi
Price: US$2,096 / £1,299.99 /AU$2,233 (body only)
Advanced photographers looking for a more compact companion or alternative to a traditional DSLR should definitely take a closer look at the E-M1.
The latest addition to the prestigious OM-D family of cameras, this CSC sits above the E-M5 in the range, bringing to the table an innovative dual AF system that combines contrast and phase detection systems and is designed to be compatible with the full spectrum of MFT and FT lenses.
The removal of the usual low pass filter enables the best level of image quality and detail to be captured, with the up-to-date TruePic VII processor proving its worth when it comes to rendering this detail and suppressing noise.
The weather-sealed body boasts plenty of well-placed controls in addition to the touchscreen and there's an extensive set of advanced functions on hand, too.
Pros:
Weather sealed body
Plenty of physical controls
Top-notch EVF
Superb image quality
Cons:
Screen not fully articulated
Expensive
Some operational niggles
Read our Olympus OM-D E-M1 review
Sony NEX-7
Key specs: 24.3mp sensor, Full HD movies with AF Tracking, OLED Tru-Finder, 10fps burst mode, built-in flash
Price: US$1,369 / £849 /AU$1,458 (body only)
This svelte CSC packs plenty of functionality into its tiny frame, with lots of high-end specifications that are worth shouting about.
In addition to its excellent 24.3mp DSLR-sized sensor, the NEX-7 is equipped with the means to shoot Full HD movies with AF Tracking and full manual control over settings while filming.
Fast, continuous shooting at 10fps and an array of accessible manual controls and customisable function buttons make the NEX-7 a camera that's as quick to respond as it is simple to use.
The built-in OLED EVF is a further standout feature, plus there's a hotshoe and a jack for attaching an external mic: all welcome additions that bolster this camera's appeal to advanced enthusiasts.
Pros:
Decent built-in EVF
Large, high-resolution sensor
Lots of manual functionality
Advanced videography features
Cons:
Low-light AF performance is sluggish
Fewer optics on offer compared to competition
Fujifilm X-Pro1
Key specs: 16.3mp APS-C X-Trans CMOS, dual AF mount, Hybrid viewfinder, Full HD movies
Price: US$1,774 / £1,099.99 /AU$1,887 (with 18mm lens)
Attracting acclaim from the photographic community, the Fujifilm X-Pro1 flagship model represents the manufacturer's first foray into the world of CSC development.
Inside its beautifully engineered, retro-styled body there's an APS-C sized 16.3mp X-Trans CMOS with the unusual 6 x 6 RGGB filter system that Fuji has employed to reduce the risk of moiré patterning - the resulting removing of the anti-aliasing filter that would otherwise sit in front of the sensor means that the X-Pro1 is capable of producing truly exceptional images, imbued with a very high level of detail.
Designed with manual photography in mind, the X-Pro1 lacks the gimmicks and frills seen on lower-end CSCs, concentrating instead on advanced functionality. Its hybrid viewfinder combines the best features of an OVF and an EVF to provide a unique feature that backs up the 3-inch LCD admirably.
Pros:
High quality, film-like images
Buttery smooth bokeh
Excellent hybrid viewfinder
Plenty of advanced features
Cons:
Manual focus with EVF could be slicker
Read our Fujifilm X-Pro1 review
Panasonic Lumix DMC-GX7
Key specs: 16mp Live MOS sensor, flip-up EVF, 3-inch tilting LCD, built-in flash, Full HD movies, Wi-Fi, NFC
Price: US$1,613 / £999 /AU$1,714 (with 20mm f/1.7 II lens)
Delivering the same 16mp resolution as other current G-series cameras, Panasonic states that the GX7's version is - however - new, incorporating less circuitry to make room for larger and more numerous photodiodes and micro lenses.
You might also like...
Photography's retro revolution explored
The result is expanded dynamic range and improved noise suppression at high ISOs, producing better overall image quality.
A quirky feature worth noting is the GX7's pop-up EVF, which can be tilted up through 90-degrees for easy viewing from above, coupling with the tilting 1040k-dot tilting touchscreen to deliver a pleasurable shooting experience.
Wi-Fi connectivity with NFC opens options for remote camera control and instant sharing, enhancing the appeal of the GX7 as an up-to-date advanced model.
Pros:
Fast contrast detection AF system
Responsive touchscreen
Pop-up EVF
Wi-Fi with NFC
Cons:
Screen not fully articulated
Tracking AF is sluggish
Viewfinder refresh rate needs improvement
CSCs compact system cameras Mirrorless cameras camerasbuyingguide-en-au camerasbuyingguide-en-gb camerasbuyingguide-en-us camerascarousel-en-au camerascarousel-en-gb camerascarousel-en-us camerasrecommended-en-au camerasrecommended-en-gb camerasrecommended-en-us cameraspromo-en-gb cameraspromo-en-us cameraspromo-en-au