What is Bluetooth?
21st Feb 2012 | 11:28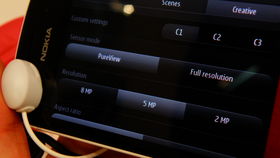 How does Bluetooth tech work and why is it having a resurgence?
Many might not think about it, but Bluetooth wireless communication has increasingly become part of our everyday lives.
It's used to link mobile phones with hands-free headsets, it's used to transfer files, it's an essential part of connecting controllers to games consoles and peripherals to computers and tablets, and that's just the start.
But what is it? How does it work? And why is it called Bluetooth?
The last question has a relatively simple answer. Bluetooth is the anglicised name of Harald Blåtand, a 10th century Danish king. Harald united the tribes of Denmark into one kingdom, gaining a reputation among historians for getting different peoples to communicate.
It's this reason that a technology invented in the mid 1990s that united different devices through wireless communication was dubbed Bluetooth. The Bluetooth logo combines the runic symbols of Harald's initials.
What Bluetooth does
Bluetooth was invented by Ericsson in 1994 as a way of transferring information over short distances without the need for wires.
This new way of transmitting data proved interesting to other technology companies, and in 1998 Ericsson joined with Intel, Nokia and Toshiba to found the Bluetooth Special Interest Group (SIG).
SIG is a not-for-profit organisation that oversees development of Bluetooth technology, and now has over 15,000 members. The founders remain influential, and have been joined by Motorola, Lenovo and Microsoft as 'promoters' - the SIG members that make decisions about the direction of Bluetooth.
How Bluetooth tech works
Bluetooth works using wave radio technology through the 2.4 to 2.485GHz transmission band. It's relatively low powered, giving it an impressively long battery life. A Bluetooth device contains a small computer chip, enabling the user to connect that to other products within a 'Personal Area Network' (PAN) of 50 metres.
Bluetooth can transfer files between a PC and a smartphone, or move it between two mobile phones without physically needing to attach them with wires.
The radio technology is also behind hands-free headsets - perhaps the best known use of Bluetooth.
This transfer of audio information from mobile phone to headset is done through the use of Advanced Audio Distribution (A2DP), which enables the audio to be streamed from a mobile phone through to a headset, enabling users to talk while on the move.
Bluetooth's evolution
Two years after SIG officially formed, Bluetooth became commercially available, first appearing on mobile phones in 2000, with headsets shipping shortly afterwards.
The first years of the new millennium saw Bluetooth rolled out to various other tech, including laptops, printers, keyboards, cameras and more, reaching an install base of one billion by 2006.
However, while it was useful for linking local networks, transferring files by Bluetooth was slow. In 2007 this improved, with the first major changes coming with Bluetooth 2.1. Not only did it improve power consumption to five times better than before, it improved pairing for Bluetooth devices, making it easier and more efficient to use.
This was a big step forward for Bluetooth, which arrived on TVs and alarm clock radios in the same year. It was this version that became popular on mobile phones.
But 2009's version 3.0 really brought Bluetooth forward, with transfer data speeds improving to 24Mbps - impressive for a wireless technology. It also introduced peer-to-peer communication between Bluetooth mobile devices, enabling users to share apps and play multiplayer games, giving Bluetooth yet another everyday use.
On mobiles, Bluetooth 3.0 first appeared on the iPhone, before spreading to various other smartphones.
Bluetooth 4.0
SIG hasn't stopped there, with 4.0 the latest version of Bluetooth and already out in the open, with its launch coming with iPhone 4S. Bluetooth 4.0 uses even less power than previous versions, and enables various devices to replace propriety sensor technology with Bluetooth.
This Bluetooth Low Energy has benefits for technology in fitness, such as heart rate monitors and pedometers, which before could only communicate with a specific device controlling them. Now this information could theoretically be checked by any phone or computer.
The use of Bluetooth 4.0 still isn't that widespread, but it's tipped to grow, with the possibility to even be used to work as a wireless payment system in a similar fashion to the slower speeds of NFC.
While Bluetooth is now relatively widespread, it's in places where we mostly don't notice it. Bluetooth 4.0 gives it the potential to become more prominent - something people are aware they're using.
The technology certainly looks like it'll continue to improve communication - both for people and devices - and it could definitely go more places now Apple is on the Board of Directors.
It may not unite a tribe of people under one leader, but Bluetooth is certainly enabling technology to communicate in ways that otherwise may not be possible.
Bluetooth NFC Ericsson wireless radio techlife TRBChardware