Samsung Galaxy S5 will match iPhone 5S on power
12th Sep 2013 | 12:30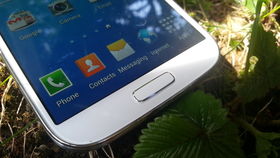 Proliferation keeps the war alive
The Galaxy-iPhone war shows no signs of halting with Samsung confirming that it's looking to match the iPhone 5S 64-bit processor chip in its next smartphones.
Whatever comes after the Samsung Galaxy S4 – the Galaxy S5, we assume – will boast the same level of power according to Samsung co-CEO Shin Jong-kyun, who spoke to the Korea Times.
However he said we shouldn't expect this to appear too soon, which figures as we probably won't see the Samsung Galaxy S5 until next March and the
Apple shot first with 64-bit on Tuesday, with the iPhone 5S A7 chip marking the world's first smartphone with such a processor.
Fight! Fight! Fight!
Samsung's also not convinced that Apple can go big in China (namely in the iPhone 5C), adding that it's unlikely Cupertino will threaten its 20 percent market share in the country.
"Apple believes that it can boost its market share in China thanks to stronger brand awareness," said an unnamed Samsung exec. "However, with better pricing, a diversified product lineup and solid partnerships with local channels, Samsung plans to keep its current momentum in China.
"We have no reason to allow Apple to steal market share from us."
Samsung Galaxy S5 Samsung Galaxy S4 Samsung phonescarousel-en-gb phonescarousel-en-au phonescarousel-en-us