Nokia and Microsoft deal: all you need to know
11th Feb 2011 | 09:41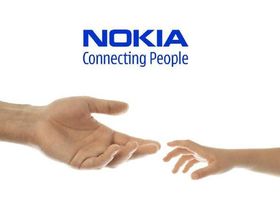 What does this mean for the fans?
Nokia and Microsoft - Windows Phone 7 and Symbian
Nokia and Microsoft's recently announced tie-up for Windows Phone 7 isn't as simple as the Finns becoming another user of the OS - it goes far deeper than that.
Both are being bullish about the move, claiming that the tie up puts them firmly as the 'Third Ecosystem' in the mobile OS world, throwing down the gauntlet to Apple and Google.
So here's a run down of all the new elements you need to know - the times, they are a-changin'....
Nokia and Windows Phone 7
There has been a raft of changes announced on both Microsoft and Nokia's side with the new Windows Phone 7 announcement, with big shifts for services and strategy:
Nokia is now going to be a key decision maker in the way Windows Phone 7 develops and grows, giving its 'expertise on hardware and support' - this also looks likely to give rise to a new subset of cheaper Windows Phone 7 devices.
They also pledge to 'closely collaborate on joint marketing initiatives and a shared development roadmap' - it will be interesting to see what the likes of Samsung and LG make of this.
Nokia is planning to use its strengths in the cameraphone sector, where it employs high-end Xenon technology and Carl Zeiss optics, with the Windows Phone 7 platform.
Bing will now power Nokia's search services across Nokia devices and services, while Microsoft adCenter will offer search advertising on Nokia handsets.
Nokia Maps will become a core part of Microsoft's mapping offering. This means Nokia Maps will be integrated with Bing and adCenter advertising to form new and more relevant local search options.
Nokia will leverage its already wide-ranging operator billing agreements for WP7, making purchasing applications and services easier for consumers in countries where credit or debit card use isn't prevalent.
Microsoft development tools will be the main way to create applications to run on Nokia Windows Phones - QT is still going to be the way forward for Symbian and MeeGo, but its unlikely it will be combined with Microsoft's Silverlight use.
Nokia will integrate its applications and content to Microsoft's Windows Phone Marketplace "more compelling consumer experience". However, the Ovi store won't be ditched, as Symbian users will still need an outlet.
Sadly, it's unlikely that this will continue to get the same amount of love as before though, as the smartphone strategy will shift over time towards Windows Phone 7 devices.
Nokia and Microsoft - New divisions and future
New divisions within Nokia
From 1 April, Nokia will feature two distinct business units: Smart Devices and Mobile Phones.
They will each be their own identity, and have their own section within the financial reports. Essentially, this means that Nokia could feasibly overhaul or even jettison one of the sectors if it's under-performing without affecting the other.
Smart Devices will be responsible for "building Nokia's leadership in smartphones" , with Symbian smartphones, MeeGo computers and Windows Phone 7 all falling under that heading.
Note the use of the word 'computers' in that sentence... it's highly likely that we won't ever see a traditional smartphone running MeeGo with WP7 and Symbian on board.
Mobile Phones will drive Nokia's "web for the next billion" strategy, as Nokia continues to plunder the untapped sector of people who have very basic or no mobile phone.
This is where the feature phone strategy will reside for those that have no need for a smartphone, in growth markets from parts of Africa, Asia and South America.
The Services and Developer Experience is still alive and kicking and will be responsible for Nokia's global services portfolio, developer offering, developer relations and integration of partner service offerings.
And don't forget NAVTEQ, the fundamental part of Nokia's mapping strategy - this will continue in its own right and will play a large part in the company's move to integrate its own mapping software with Bing.
The future
It's not going to just be Nokia Windows Phone handsets that start appearing in the future, as Nokia and Microsoft will be pushing hard to create new areas of common growth.
The two "plan to work together to integrate key assets and create completely new service offerings, while extending established products and services to new markets", so it will be interesting to see what these are.
It's not going to be plain sailing until then though, as this year and the next promise to be transition years, according to an investor release:
"Nokia expects 2011 and 2012 to be transition years, as the company invests to build the planned winning ecosystem with Microsoft. After the transition, Nokia targets longer-term: (1) Devices & Services net sales to grow faster than the market. (2) Devices & Services non-IFRS operating margin to be 10% or more."
What do you think? Is this a case of Nokia finally realising it needs to do something to resurrect the ailing brand, or is it the final death throes for a once dominant brand?
------------------------------------------------------------------------------------------------------
Liked this? Then check out our Windows Phone 7 review and Hands on: Meego netbook review
Sign up for TechRadar's free Weird Week in Tech newsletter
Get the oddest tech stories of the week, plus the most popular news and reviews delivered straight to your inbox. Sign up at http://www.techradar.com/register
Nokia Microsoft Symbian MeeGo Windows Phone Windows Phone 7