Simple tips and tweaks to make your laptop more productive
14th Apr 2012 | 11:00
Configure your laptop with our essential tips, tweaks and techniques
Laptop tips and tweaks
One of the drawbacks of Windows' most compelling feature - its versatility - is that it's set up to cater for as wide an audience as possible. You can start using it straight away, but as you become more familiar with how your laptop works, you might start to experience frustration at the way things are done.
Here's the good news: that compelling, versatile feature also allows you to use Windows in a variety of different ways. Instead of adapting the way you work, you can actually customise and tweak your laptop's settings to suit you. And in this feature we'll show you exactly how to do that.
You'll discover how to set up Windows to work the way you want it to, from configuring the desktop so your favourite programs and frequently accessed files are just a click or two away to creating your own customised shortcuts. You'll even be able to remap certain keys so they perform the functions you want them to rather than what your laptop manufacturer envisaged.
Buying Guide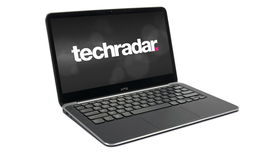 20 best laptops in the world
We'll also reveal a selection of free programs that are designed to be simpler to use, plus look at what hardware add-ons can help make your laptop both more productive and comfortable to use.
Whether you're a first-time laptop user or an old hand, you'll find something in this feature to help you get more from your computer. And you don't necessarily have to be a laptop owner to benefit either - many of the tweaks and tips offered here will work perfectly with desktop PCs too.
Let's start making your laptop more productive by taking advantage of its touchpad. It's tempting to see the touchpad as little more than a basic substitute for your mouse, but you're missing a trick if you do.
Most touchpads are touch sensitive, meaning you can do more than simply move the cursor around your screen and click to select. To see if your laptop has a touchpad that supports gestures, click 'Start', type mouse into the Search box and click 'Mouse' when prompted to open the Mouse Control Panel.
Look for a 'Device Settings' tab - select this and you should see a reference to your touchpad. Click the 'Settings' button beneath it and expand the Application Gestures section to see what gestures are available for your laptop model.
If your touchpad doesn't support gestures - or supported gestures are thin on the ground - you can purchase a standalone touchpad, such as Logitech's Wireless Touchpad (around £45, www.logitech.com). The box overleaf reveals some of the more common gestures available to you.
Alternatively, why buy new equipment when you can add simple gesture support for free? StrokeIt Home, which is free for personal use, adds support for gestures using your mouse or touchpad in conjunction with the right mouse button.
What's more, you'll soon be spending less time pointing and clicking - and more time doing the things you love.
Set up your desktop
The Windows desktop is a user-friendly, approachable way to use your computer, but as always there are tips and tweaks to make it even more useful, efficient and better optimised for your way of working.
First, make better use of the Taskbar. It's always visible at the bottom of the screen, so you never need to clear away other windows to get to it, and if you're using Windows 7 you can take advantage of another time-saving feature in the form of Jump Lists as well.
Adding programs to the Taskbar is simple. Windows Vista and Windows XP users can simply drag program shortcuts on to the Taskbar. People with Windows 7 can right-click an existing shortcut on the desktop or Start menu and then choose 'Pin to Taskbar'.
When you right-click on certain Taskbar shortcuts in Windows 7 you'll see a jump list of recently accessed documents in that program appear, allowing you to open them and the program with a single click (click the pin icon next to an entry to place it permanently at the top of the jump list).
Windows 7 users can also customise the Taskbar's Notification area to choose exactly which icons are always visible. Click the arrow to its left to reveal all Notification area icons - drag one on to the Notification area to permanently pin it in place for easy access (icons can also be dragged the other way to hide them from view).
Windows 7 users can maximise windows by dragging them to the top of the screen, or place two windows side-by-side by dragging each to opposite sides of the screen. You can also select a window and quickly resize it by holding down the [Windows] key as you press an arrow key.
When browsing your computer's hard drive for files, Windows 7 and Vista users should make use of the Favourites section in the left-hand pane - drag a folder into this list to place a shortcut there for easy access.
Windows 7 users can also use the Library feature to group related folders into one easily accessible location - click 'Libraries' to get started.
Use gestures with your mouse
1. Basic orientation
Download and install StrokeIt Home. Once installed, launch the program, which will appear in the Taskbar Notification area as a small white cursor, indicating it's active and ready to use (right-clicking this disables StrokeIt - the cursor will turn red). Gestures are performed by holding the right mouse button as you perform the gesture, which appears on-screen.
2. Practice existing gestures
Try the following basic gestures by moving the mouse to create the desired gesture or letter: C closes the current window, while O opens the File Open dialog box. Select some text and then gesture the mouse upwards to copy it to the clipboard. To paste it elsewhere in your document, position the cursor where the text is to go and gesture downwards.
3. Learn new gestures
A number of gestures are already set up - to see these, click the StrokeIt Taskbar Notification area icon. Expand the [Global Actions] section to view what gestures are available for all applications and Windows itself. You'll also see sections relating to specific programs - the gestures contained here will only work in the application in question. Visit the StrokeIt Site for additional help with gestures.
4. Create your own
If you don't like the gesture assigned to a particular action, you can change it. Select the offending gesture, then click the drop-down arrow above the Remove Gesture button to choose another to replace it. Alternatively, create your own gesture from scratch - when the Unrecognized Gesture window appears, click 'New Gesture', give it a name and click 'OK'.
Make Windows more accessible
You might be forgiven for thinking the Ease of Access Centre (Accessibility Options in Windows XP) is solely for those with sight, sound or motor-related disabilities, but in actual fact you'll find lots of useful tweaks here that can make things easier for all users.
Access these options via the 'Start > All Programs > Accessories' menu. The simplest thing to do here is work your way through the options on offer - use the wizard to answer a few questions that will help Windows determine what settings to offer you, or manually go through all the available tweaks.
It's always worth looking at mouse and keyboard-related options to see if any of the tweaks offered sit more comfortably with the way you like to work. You can, for example, change the focus of a window simply by moving the mouse over it instead of pointing and clicking (select 'Activate a window by hovering over it with the mouse').
If you don't like the way that Windows automatically rearranges your program windows when they're dragged to the sides of the screen, then you'll find an option to switch that off here too.
If you have a headset or microphone, you might also like to experiment with using speech recognition to control certain aspects of your computer. Both Windows 7 and Vista have speech recognition built in and you can switch it on and set it up following the simple wizard that's accessible from the section about using your computer without a mouse or keyboard.
Touchpad gestures, keyboard tweaks and more
Common gestures for your touchpad
1. One-finger control
Using your touchpad with just one finger allows you to operate it exactly the same way you would your mouse. Two-finger rotate Some Synaptics devices allow you to both twist and pivot objects by using two fi ngers together in a twisting movement to rotate things left and right.
2. Three-finger swipe
Use this horizontally to move back and forth between pictures in a slideshow or picture viewer, or to move backwards and forwards through your web browsing history. Synaptic touchpads can also use it vertically to enter or exit slideshow mode.
3. Four-finger swipe (horizontal)
This gesture is used by Logitech wireless touchpads to move between open applications. Just swipe your fingers to switch from one program to the next.
Create your own shortcuts
You can create convenient desktop shortcuts to any part of your system. To create a shortcut to a program, file, folder or even web address, right-click on the desktop and choose 'New > Shortcut', then follow the prompts to either select the folder or file (click 'Browse') or type the web address.
You can also create shortcuts to frequently accessed Control Panels: click 'Start > Control Panel' and opt to view by large or small icons. Then simply right-click the Control Panel in question and choose 'Create Shortcut' to place a shortcut on the desktop.
You can also assign keyboard shortcuts to new and existing shortcuts. Just right-click the shortcut in question and choose 'Properties' (if the shortcut is on the Windows 7 Taskbar, right-click it, then right-click the program name that pops up and choose 'Properties' to access it). Place the cursor in the Shortcut key box and press your desired key - note it'll be assigned [Ctrl] + [Alt], but you can also hold down other keys such as [Windows], [Ctrl] + [Shift] or [Ctrl] + [Alt] + [Shift] too.
It's also worth exploring keyboard shortcuts within programs - these are displayed next to menu entries, or check the Help file for more details. Some applications, including Microsoft Office, also allow you to specify your own custom keyboard shortcuts - again, consult the Help file for details.
People running Office 2010 should open the Options dialog box, select 'Customize Ribbon' and click 'Customize' next to Keyboard shortcuts to get started, for example. It's also possible to remap certain keyboard functions, so pressing [Caps Lock] does something different, for example. The step-by-step guide below reveals how to do this using a free program called SharpKeys.
Change how your keyboard functions
1. Install SharpKeys
Before installing SharpKeys, open the 'Programs and Features Control Panel' ('Add or Remove Programs' in Windows XP) and check if the Microsoft .NET Framework 4 Client Profile is installed. If not, open Windows Update and look for it under Important Updates (Custom in Windows XP).
2. Pick key to change
Launch 'SharpKeys' from the Start menu or desktop, clicking 'Yes' or 'Continue' if prompted, then read the warning message and click 'OK'. When the main screen appears, click the 'Add' button. You'll be prompted to select the key you wish to change from the left-hand menu - click the 'Type Key' button and press the key you wish to change.
3. Choose new function
Verify the key is the correct one and click 'OK'. Now click the right-hand 'Type Key' button. Press the key you wish to remap your old key to. Click 'OK' when done.
4. Apply changes
Now click 'Add' to remap another key or key combination. When done, click 'Write to Registry' and restart your computer to remap your keys.
Six free tools to make your PC faster and easier to use
1. LastPass
Once installed, all you need to remember is a single username and master password, and this tool will automatically fill in details and forms securely for you in your web browser. Now you can have separate passwords for all your accounts without having to remember or type anything!
2. Soluto
Speed up your laptop by slashing the startup times for both Windows and your web browser. The program reveals which items are starting with your laptop or browser, and lets you safely disable non-essential items to free up resources.
3. BatteryCare
Windows 7 does a perfectly adequate job of providing you with information about how much juice is left in your battery, but if you want to go one step further and monitor its health, plus tweak settings, install this.
4. Virtual CloneDrive
www.slysoft.com/en/virtual-clonedrive.html
Use ISO Recorder to convert your physical CDs and DVDs into virtual ISO files, and you can access them directly from your hard drive using Virtual CloneDrive, which basically emulates a DVD drive. It saves on battery life and makes the perfect travelling companion.
5. Finestra Virtual Desktops
Too many windows open at the same time for comfort? Windows 7 does an excellent job of managing multiple windows via the Taskbar and Aero Peek, but if your desktop's still too crowded, run this and you can have four virtual desktops working side-by-side.
6. Pop Peeper
Keep an eye on your email direct from the Notification area of the Taskbar. POP Peeper imports your email accounts, then gives you early warning as to what's waiting. It's a good way to filter out spam and other unwanted email without downloading it too.
More Windows tweaks
Press [Windows] + [R] and the Run dialog box will appear. This powerful tool lets you quickly access programs, system tools and more. Click 'Browse' to select a file on your hard drive, or type the name of the program (such as services.msc to open the Services console).
For a comprehensive list of shortcuts you can type into the Run dialog box, visit this page.
Finally, you may find that double-clicking a file opens it in the wrong program. To change which program automatically opens a file when it's double-clicked, right-click the offending file and choose 'Open with > Choose Default Program'. Pick your desired program from the list, or click 'Browse' if it's not present, make sure 'Always use the selected program to open this type of file' is ticked and click 'OK'. Job done.
Hardware improvements
You can also make your laptop easier and more comfortable to use with the help of some hardware add-ons.
If you find your laptop's trackpad too awkward to use, just plug in any USB mouse and use that instead. Similarly, if you like listening to music, but your laptop's speakers aren't up to the task, plug in another set via the headphones socket.
If you frequently work with your laptop on your lap, you'll know how hot it can get. Purchase a laptop cooling stand to act as a barrier between you and your notebook - a beneficial side-effect of the cooler is that it'll extend the life of your laptop's components by cooling them down.
If you frequently use your laptop away from home, you may rely heavily on its battery. If this fails to give you enough juice between charges, consider purchasing an add-on battery such as the PowerGorilla (£150, www.powertraveller.com), which can double or even triple the amount of time you stay away from the mains socket.
Finally, if your notebook has an ExpressCard slot, you can expand its functionality by adding extra ports such as Firewire or eSATA, which aren't commonly included on laptops. Perfect if you want to transfer footage from a non-USB camcorder to your laptop…
tutorial laptops notebooks Windows productivity software upgrades TRBC