Master Facebook on iOS: the complete guide
3rd Feb 2013 | 10:00
Get to grips with Facebook for iPad, iPhone and iPod touch
One billion users can't be wrong.
A seventh of the world's population is connected by a single website – one that's existed for less than a decade - and that number is expected to double in the next five years. Facebook, like it or not, is ubiquitous.
If you're not connected - if you're not part of it - then you'll miss out on crucial social interactions. Parties will pass you by. Birthdays will come and go. You'll have no idea that one friend in particular had some spectacular meatballs for tea last night, and you won't be able to tag a snap of your cheese on toast for your chums to see in return. What would life be without connectivity like that?
Facebook does everything it can to make sure everyone gets access to its service. In developing countries in Africa, for example, owners of basic mobile phones can connect to the service using Facebook Zero, a no-frills, no-graphics WAP version that doesn't incur data charges.
As company co-founder and CEO Mark Zuckerberg pours his efforts into expansion in Asia and South America, Facebook looks set to cement its position as a true worldwide phenomenon.
On your iOS device, Facebook really comes alive. You can take a picture and post it online in seconds, keep up with conversations using Push messages, and manage pages and groups; everyone's experience is different, but you should be able to do everything crucial through the iOS apps without straying towards the web interface any more than is strictly necessary.
Let's explore Facebook on iOS, see what we can and can't do, and find out how you can be more connected than ever before thanks to your Apple device.
Interface guide
You can't abandon the core web interface altogether, though. Facebook's iOS incarnations miss a few features that very occasionally necessitate the odd trip into Safari, like sharing and managing friends lists.
All in all though, the app is a 95% complete Facebook experience, and one you'll come to enjoy more than the web based version because of its sheer speed and portability. Here's where everything is. We hope you enjoy your stay.
1. Status
Here you can give everyone a quick update, telling them something you've been up to, something you've seen, or even how you're feeling - but we'd lay off the emotional stuff if we were you.
Part of using Facebook is not irritating your friends. At the bottom of the compose screen you'll see icons that let you tag people you're with, add your location, attach a photo, and say who can see your post.
2. Friend Requests
If someone has sought you out and asked to be your friend, you'll see their request here and you can either confirm it or say 'Not now' to politely and invisibly decline it.
Scroll down a little and you'll see Facebook's suggestions of people you might know. Tap their picture to see a bit more about them, as some people use pseudonyms on Facebook (although, technically, you're not supposed to).
3. Messages
It's possible to exchange private messages with people on Facebook. If someone has sent you a new missive, you'll find it here, and you can send a reply by typing in the box at the bottom. You can also start a new conversation with someone by tapping the pencil icon and typing the recipient's name; a list of possible matches will pop up, so you can pick exactly the right one.
4. Notifications
Has someone said something public about you, mentioned you in a status update, or maybe tagged you in a photograph? You'll find out about it here. This is also where event invitations and replies to posts you've commented on will appear.
The notifications icon will most likely be your most active one, and tapping an entry will take you to the picture or update it's referring to.
5. Check In
Part of Facebook's appeal is the ability to keep your friends abreast of your actions. If you find yourself somewhere particularly interesting or brag-worthy, the Check In feature will use Location Services to determine your position.
You can then post what amounts to a quick status update - with an interactive location - and tag the people who are with you. If you have Location Services switched off, you won't be able to use Check In.
6. Photo
Although you can add a photo to any status update by tapping the appropriate icon at the appropriate time, this is the quickest way to get a photo - or even a video - online. Just type a caption, then either choose a shot from your photo library or take a new picture with your device's built-in camera.
7. News Feed
This is the core of Facebook - it's the bit where you can find out what everyone else is doing. As people add status updates, they'll show up in your News Feed, although Facebook uses some strange algorithm to determine exactly what you'll see, so tapping a person's name to see their profile is the best way to ensure you get all the latest news.
The top line below your friend's name says how long ago they posted their update, and the small symbol to the right of this indicates how many people could potentially have seen it - from a globe, representing the fact that the update was broadcast to the world, to a lock, which means the post was so private only its writer could see it. You'll only see this on your own private posts, obviously.
You can Like posts from here - basically registering your interest, if nothing else - and add your own thoughts by choosing the 'Comment' link. Tap a photo to see it full screen, and tap 'Play' on video icons to activate them. The News Feed also includes updates from pages you've liked, so you can keep up with products and services as well as people.
1. Search
Need to find something? It won't come as a desperate shock to learn that the search bar is where you do it. But this isn't restricted just to poking around your friends list; you can type all sorts of things into the search bar to find related groups and pages.
Like a particular TV show? Type its name, and you should find an appropriate connection. You could even try typing the name of your hobbies to find other people who share your interests. Perhaps you'll make an international connection?
2. Favorites
When you're navigating through the Facebook interface, you'll find yourself coming back to the News Feed with great regularity. It's at the top of the Favorites list. Below it is Messages, which takes you to the same message list you'd find by tapping the speech bubble at the top of the main page.
The Nearby page really isn't a lot of use unless your friends check in (or post with their location) often, because it's a list of the most recent global tags. Ostensibly it lets you seek out friends that are in the local area, but that does seem a little creepy.
The Events list covers, yes, events. If you've been invited to something, you'll find it here. There's a not-so useful 'past' tab that enables you to see events that have already happened, and a birthdays tab that ensures you'll be the best friend ever.
3. Pages
You might not see this section, since it only appears if you've set up a page about a topic or product, or are an administrator of one. Basically, it offers a quick jump to your page so you can see exactly what's going on. Page administration isn't particularly hot on iOS, at least within the official app.
4. Friends
This is particularly useful if you've been a little promiscuous with your Facebook friendships. By categorising your chums into groups, you can avoid pointless status updates about cats from people you don't really know, and get right to the meat: pointless status updates about cats from people you know well.
5. Groups
Groups are sort of like pages, with a different focus. The main difference between them for our purposes is that you'll see groups on your sidebar if you've joined (or been forcibly added to) one. If you've joined a lot of groups, the list will be compressed - tap the 'Groups' header to see all of them at once.
6. Apps
You can manage your installed apps from this section, but you won't be able to do an awful lot with most of them; this feels like a concession to the browser-based Facebook more than anything.
The App Center, linked at the top, gives you a big list of apps that you might be interested in, but most of these are iOS apps that include a Facebook login as part of their functionality, rather than native Facebook apps - although many have desktop equivalents, so you'll be able to play Facebook users from your iOS device.
7. Settings
The most important thing you'll find in Settings is the Notifications page, in which you can customise exactly which Push and email notifications you get about happenings on your Facebook timeline. Just toggle the check boxes to switch an event on or off.
1. Profile picture
Your profile picture is the face you show the world. It's attached to everything you post on Facebook, and it's what your friends will see in their timeline. It's up to you what you set as your profile picture - many people use pictures of cats or babies instead of their own visage, but we implore you to enter into the spirit of Facebook and use your mug. It's about faces, after all.
2. Cover photo
It doesn't appear on the iPad version, but Facebook's Timeline view incorporates a cover photo. This is a wide, impressive image you place at the top of your page to dress it up. Choose something that sums you up, or just a nice picture that interacts well with your profile pic - it's up to you. Friends will only see this if they tap on your profile.
3. Timeline
Every action you make on Facebook is recorded, and displayed in the Timeline view on your page. This can include life milestones (which you'll need to use the desktop app to create), event confirmations, and pictures and posts you've been tagged in. You'll also see an alert here if someone has tried to add a relationship with you - spouse, colleague and the like - so you can confirm or deny the association.
What you need to know if you've never used Facebook before
It's quite possible that you've managed to avoid Facebook so far. We certainly spent quite a long time trying to steer clear of its distractions, but eventually everyone feels the pull - whether it's to keep an eye on relatives, promote your personal achievements, or just feel like part of a friendship group that might not be able to meet up regularly.
Getting up and running is quick and easy, and you'll be connected and communicating with people you know in minutes.
Get the app
Make sure your device is connected to a network that will allow downloads; we'd recommend a Wi-Fi connection. Open the App Store, tap 'Search' and then write 'Facebook' in the search box. Older versions of iOS might not have a search button - just tap 'Categories' and search from there if that's the case. Tap 'Install' and you should be away.
Sign up
Once the Facebook app has appeared on your home screen, open it up and you'll be invited to log in with an existing Facebook login. If you've never used Facebook before, look for the 'Sign up' button. This will take you to the web interface, where you can get registered. When you've finished creating your account, go back to the app, enter your new username and password, and tap 'Log in' to complete the process.
Find friends
Swipe in from the left on the iPad, or tap the top left button on iPhone, and scroll until you come across the 'Find friends' link. Type the name of someone you know in real life into the box at the top, then tap 'Search' to hunt Facebook's database for likely candidates.
This is where the profile picture comes in useful - hopefully you'll find the right person amongst Facebook's billion users. Tap the icon on the right of the person to send them a friend request; once they've replied, you'll be confirmed as friends, and can communicate freely.
Post a status update
Tell the world what you've been doing with a status update. This is a short message that (usually) comments on something that you've recently participated in, seen, or otherwise formed an opinion on. There are two ways to make a new one; tap either the 'Status' button on the main news feed, or the 'Status' button on your profile page. Write a bit about your actions, and then tap 'Post' to send the message out.
Like and comment
Your friends will make status updates of their own, which you can see in your News Feed. If you like something they've posted, tap 'Like' to send them notice of your approval. You're not actively required to Like anything, though, so don't feel obliged (although your group's social etiquette might overwrite this, and not Liking a picture of a friend's baby might be taken as an insult). You can also tap Comment to leave a note on a friend's status update.
Set a profile picture
If you want your friends to be able to find you, you'll need to set your profile picture. Start by making a photo post; you can use any image from your photo library (tap 'Choose from library'), or take a new photo at the time of posting (tap 'Take photo or video'). Once you've posted the photo to your timeline, tap it to open it full screen, then tap and hold to find the 'Make profile picture' option.
Got the basics? Now it's time to Take Facebook further
You can get away with using Facebook in a very minimal fashion. Once you've found a few friends, you can even get away with lurking - that is, reading other people's posts but never adding any interaction of your own. But there's a lot more to it, and it's not particularly difficult to get to grips with some of Facebook's more complicated features. Follow these tips and you'll be more connected, more informed, and able to offer your friends a lot more.
Get direct notifications
Sitting there refreshing Facebook all day is symptomatic of something, we're sure. It's much more efficient to let Facebook come to you: when you're mentioned or messaged, you'll get a red notification at the top of your news feed.
Open the Account Settings screen at the bottom of the side panel, select 'Notifications', and ensure that everything is ticked if you want to receive Push alerts any time something significant happens. You can also choose to get emails to your registered email address when minutely specific things occur on Facebook.
Tap Email Notifications at the bottom of the page, and then burrow further to find exactly what you can choose to trigger an email.
Post photos and videos
Facebook is a great way to organise your memories online. If your device allows it, you can use the 'Photo' button - or tap the camera at the bottom of a standard status update - to send a photo or even a video to Facebook, either recorded live or taken from your photo library.
Obviously this will all hinge on your current network connection. If you're not hooked up to Wi-Fi, we'd advise against trying to upload a video or full-resolution photo, as they tend to be quite large.
Check in
Gone to see the Queen? Tell your Facebook pals with a Check In. This feature requires Location Services, the suite of tricks your device uses to know where it is, to be switched on. You can find Location Services in the Privacy section of the main iPhone Settings app. Make sure it's activated for Facebook.
Sort your feed
The main News Feed, by default, tends to skip a few stories in favour of what Facebook's algorithms deem most important. This is usually fine, but sometimes it pays to see your feed from the other direction. Tap the 'Sort' button in the top right corner and you can pick between what's most relevant and what's most recent. You might be surprised at what you're missing.
Join a group or page
It couldn't be easier to connect to people with similar interests. Bring up the sidebar, tap in the search box, and hunt for something you like. Perhaps you'll type the name of your favourite iOS magazine. Yes, do that. Then look through the list to find the entry you want, tap it to bring up its profile and - in the case of a page - tap 'Like' to essentially subscribe to that topic. Future updates will appear in your timeline.
In the case of a group, you'll need to join or be made a member. If it's an open group, just tap 'Join group' to get in.
Add an app
Apps don't work the same way as they do on the desktop. There's no way of running an embedded game or gadget directly within Facebook on iOS, but almost every Facebook-supporting item in the App Store will interact with Facebook apps on the desktop, so you can keep up with your friends on the go.
Look for 'App Center' in the sidebar and tap it to see a list of games and apps that your friends use (under Social Picks) or a list of Facebook's most popular (under Top Apps). Tap one to see more information, then tap the 'Play' button to head over to the Apple App Store and download your new toy. When you run it, you'll need to log in with your standard Facebook credentials.
Get the most out of Facebook with our Tips and tricks for addicts!
If you take Facebook a step or two further, you'll find valuable features that many people don't know about, which you can use to stay more connected, find obscure friends, or even keep your profile hidden from strangers.
That last one's quite important, particularly if you post a lot of photos - do you really want your family to be seen by people you don't know?
Fill out your profile
Open your profile by tapping your name in the sidebar, then (on an iPad) tap 'Info' to see what details you've already registered. On an iPhone you'll need to log in to the Facebook site in Safari and switch to the desktop version, then tap 'Update info' on your profile page.
You can edit or add information to a field by tapping on its name. This includes everything from registering your birthday to defining family members. If you want to clear some information, tap it, then select 'Delete'. You can add as much or as little about yourself as you like, then determine who can see what later on.
Set your privacy
Bring up the sidebar and select 'Privacy and terms' to tweak the visibility of your profile. Start by setting your default privacy level; we'd recommend using 'Friends' so your posts are only visible to those with whom you've exchanged friend requests. You could choose 'Custom' and share your posts with friends of friends - it might be a good way for potential friends to identify you - but there's rarely any reason to choose 'Public'.
Now tap 'Edit settings' under 'How you connect' to determine how you can be found. Friends of friends is a good level, but leaving friend requests public is fine - you don't have to accept them all. The Sharing page lets you control what personal information goes where. The Timeline and Tagging section includes a useful setting that lets you review items you're tagged in before they appear on your timeline. We recommend switching this on to avoid potential embarrassment.
Set your security
Protecting your account is important. It's not just a case of controlling who can see what; it's also essential that you can get back in if you need to. Go to 'Account settings' from the sidebar, choose 'Security settings', and set a security question so you can log in again if you forget your password.
Be careful, though - easily discovered answers (first pet, mother's maiden name) could leave your account less secure than before. Secure browsing ensures that Facebook traffic is sent over https rather than straight http, adding an extra layer of security, and you can switch on email notifications to alert you if someone else logs in as you.
Get texts
Sometimes you'll stray out of the reach of mobile data, but if you still have a phone signal and have set your SMS-capable device to use text messaging, you'll be able to receive notifications of messages and mentions. You can also update your status by sending a text message to a specific number.
It's not the ideal way to use Facebook, but it's great in a pinch. It gets around restrictive mobile data allowances, too.
Manage friends lists
When you post a status update, you can choose who sees it. This includes selections for acquaintances, close friends and family. You can see the same lists within the Friends section of the sidebar, but you can't assign someone to one of these lists without signing in to the full web-based version of Facebook.
You can do this by logging in to Facebook using Safari; if you're directed to the mobile version by default, just search for the link on the left to bring up the desktop version. Find the list you want to tweak in the sidebar on the left - you might need to select 'More' to see it.
Tap it to open it, choose 'Manage list' at the top right, and then tap 'Edit list' to add people to each category. Then, when you're making status updates within the standard iOS app, just tap the bottom right icon and select the list you want to post to.
Get more Facebook features with Other apps
Facebook Messenger
The desktop version of Facebook rather enthusiastically pushes its chat feature, which is actually quite useful to exchange a quick message or two between you and your online buddies. On iOS, there's a dedicated Facebook Messenger app. It's inoffensive. It does what you'd think it would do. If you're a big fan of Facebook's desktop chat, it's the perfect way to stay connected to that network.
We'd probably go for a more exclusive chat client, though; some friends, particularly obscure vague ones, love to start Facebook conversations at the most inopportune times.
Facebook Pages Manager
Do you look after a page on Facebook for a product or company? If so, you need Pages Manager. It's the main thing that Facebook left out of the stock iOS app.
With Pages Manager on your side, you can track your page stats, add updates and posts, respond to comments in your page's voice, and even do more advanced things like creating Facebook Offers. Of course, if you don't have a page to look after, Pages Manager won't be something you need, but it's there and free if you need it.
Facebook Camera
We know you. We've seen you. Or, more accurately, we've seen what you see, because you're constantly posting photos to your wall. Wouldn't it be nice to drop a couple of the steps from the photo posting process?
Facebook Camera is just one of a host of camera apps which can upload directly to your Facebook account, but it has the advantage of being official and free. It also hosts a bunch of neat filters to break up the monotony, and has quick-fix features which should ensure all of your pics are tip top quality. And because it saves to your photo library, it's a true alternative to the standard iOS camera app. Give it a try; it's free after all.
Instagram
Facebook Camera is best for raw, real images, even though it's full of filters of its own; Instagram, which is owned by Facebook, is great for adding a bit more grit to proceedings. You can make the things you capture look extra dirty with your choice of classic filters, ranging from retro camera film to, er, a different kind of retro camera film. It's perfect if you're constantly taking what would otherwise be quite bland pictures, and want to jazz them up.
Instagram isn't to everyone's tastes, and we wouldn't advocate overusing it, but it's a nice way to add some visual variety to your photo output.
Sync.ME for Facebook
We wouldn't necessarily go along with the developer's claim that this app is 'magic', but it is rather neat. Basically it wades in to your device's contact book, finds friends who are also among your Facebook contacts, and updates their local information to match that which they've shared online. You might need to do a little manual configuration, but it's very easy to use.
Once everything is hooked up, it'll also add your friends' birthdays to your calendar. It's a little invasive, tweaking your contact list to include its own VOIP service, but since that lets you get cheap calls over a data connection, we'll let it pass.
Do & don't: Keep up to speed on Facebook decorum
There's a certain amount of etiquette required when you're using social services like Facebook. Fall foul of the generally observed (but usually unspoken) rules and you'll be blocked by your peers pretty quickly. Here's how to stay in everyone's good books.
Be nice
Use Facebook to keep in touch with family and friends, and keep them up to date with good news they might otherwise miss out on. Tell them about your kids, tell them about your pets, tell them about the delicious dinner you just had. Keep the tone bright, happy and sensible. Use Facebook as if it were an advert for how brilliant you truly are.
Don't be miserable
Don't moan, whine or bitch. Don't start arguments, don't drone on and on about how pathetic your life is, and don't constantly go to Facebook looking for sympathy or help. While your friends might appear receptive, it's likely they're not. They're probably very annoyed. Let's all work together to make Facebook a nice place, eh?
Be careful
Lock down your account and make it as secure as you possibly can. Facebook is the perfect place to post loads of personal information - just the kind of stuff that could get your financial details (or even your whole identity) stolen.
Don't be careless
Never leave your phone on the table in the pub if you haven't locked it with a PIN code. Intoxicated people find nothing more hilarious than opening up Facebook and writing stupid or incriminating things about the sap whose phone has been left open. Make sure this isn't you.
Share freely
Post links to interesting videos or sites you've found on the web. It's great to share these things with your friends. Don't worry if they've already seen them; as with most viral content, if you've seen it once, scrolling past it a second time is no big deal. Remember to Like posts that entertain you, too; this improves their likelihood of showing up in Facebook's 'most relevant' list.
Don't steal wilfully
Sharing isn't available on the iOS version (you'll have to go through the web to do that), but copying and pasting other people's posts is very poor etiquette. Like them, and mutual friends will get a better chance to see them. It's the nice thing to do.
Jargon Buster
It's the little things that matter. Learn about them Facebook is full of complex terminology, but it's mostly straightforward...
Location Services
Your iPhone can tell where it is based on nearby Wi-Fi networks and mobile phone masts, and by using GPS, but you can turn it off for privacy, or to give your battery a little more juice.
Sharing
The web version of Facebook includes a function that allows you to point your friends to posts made by other people who might not be on their friends list. At the time of going to press, it's not included in the iOS versions, but we assume it's coming soon.
Buying guide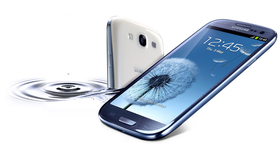 20 best mobile phones in the world today
Profile
A profile is Facebook's collection of your personal information. It can be used by potential friends to seek you out, or by Facebook to target advertising directly at you. It doesn't share your specific details with advertisers, but they can use them to build up an idea of what you might like.
Wall / Timeline
The wall was Facebook's first big innovation. Basically a message board, it gave you an place to scrawl your thoughts, and other people could come along and do the same. This has morphed into the Timeline; your page will still have a 'wall' type area on which friends can write messages for everyone to see, but it mostly consists of your status updates, events and milestones.
Pages / Groups
Pages are like profiles, but for businesses or products. If you've got something to promote, a page is the best way to do it - you won't fill your own timeline with advertisements, and your page is open for anyone to see. Hopefully your personal profile won't be. Groups are essentially discussion groups - think of them like book clubs.
Like
Got nothing to say? Want to give a post some props? The 'Like' button is for you. It's analogous to the Facebook 'poke', in a way: an action you can take to tell a person you've noticed them, without the explicit requirement for words.
A like can have the side effect of telling people on your timeline that you've liked something, but it doesn't always.
Facebook internet techlife auhottest