Best cheap PS4 Deals
25th Sep 2014 | 12:00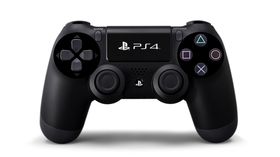 The best cheap Playstation 4 deals available right now
Here at Techradar, we have updated and rounded up the cheapest deals available to you for the Playstation 4 in the market now. There are several cheap PS4 console bundle deals that have appeared in recent weeks.
From the moment the console war started, Sony ​'s​ PS4 ​has been soaking up the critical acclaim since it's hugely successful launch last November. Only recently, MCV reported that the newly released Destiny contributed to a 300% spike in PS4 orders, making it the best selling console which interestingly, resulted in Microsoft giving the Xbox One a £20 price cut.
The PS4 continues to get a plethora of games with the likes of Metro: Redux, FIFA 15, The Crew & Driveclub hitting the shelves this year.
If you're in the market for a new console there are some great cheap PS4 deals to be had.
You can buy the standalone PS4 console at Amazon for only £328.00 although there are several bundles that provide better value for money.
The PS4 can be had at a standalone price of only £279.99 from Simplygames however this is a Refurbished console albeit with a 12 month warranty that is included. This is a great deal if you want to purchase a second hand console.
FIFA 15
Amazon are now are offering a promotion where you can now purchase the Playstation 4 console with FIFA 15 & Minecraft for only £349.00. FIFA 15 promises to be one of the best selling games of the year and you can expect major graphical advances compared to previous generations.
If you prefer to pick it up in store, opt for the same deal by GAME, also for only £349.00.
You can also pick up FIFA 15 with the PS4 DriveClub bundle at Argos for only £389.99 saving you some money.
ShopTo have a great bundle offer which includes a PS4 console, FIFA 15 Ultimate Team Edition & inFAMOUS First Light for only £364.85. The Ultimate Team Edition of FIFA includes a very popular game mode with promised fresh features.
More bundles
One of the best PS4 bundles available right now is available on ShopTo's eBay outlet store. The bundle includes a PS4 console, Minecraft, inFAMOUS First Light, Wolfenstein & FIFA 15 for an amazing price of £389.95.
Playstation 4 DriveClub bundle is now available at Gamestop for for only £329.97.
Amazon currently have a PS4 bundle including Pinball Arcade and Worms Battleground for £369.99.
Want an additional controller to go with your PS4? Tesco currently have the Dualshock 4 PS4 controller for £49.
PS4 PlayStation 4 Sony gaming console video games DualShock 4