PS4 pre-order guide: Prices, game bundles and where you can get it
4th Sep 2013 | 00:53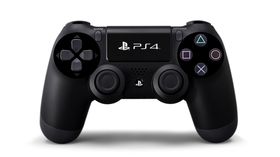 Who's got the best bundles, discounts and more for the PS4?
There's no excuse not to pre-order the PS4 if you really want one now that Sony has revealed all its cards, zinging the Xbox One a dozen times in the process. We finally know the PlayStation 4 release date, price and launch games.
But where can you pre-order PS4 in the U.S. before it hits the streets on Nov. 15? Stock is dwindling and some stores are offering better PS4 console and game bundles than others.
The good news is that retailers like Best Buy, Target, Walmart, Sears and even the official Sony Store will have the PS4 system in stock for launch day. Availability at Amazon and GameStop is a little less clear, however.
Now is the time to get your PS4 Day One games wishlist sorted out, drop at least $400-plus-tax on the hardware and pick up a PS4 bundle. We've got the all the info you need to know right here, though note information is subject to change on the turn of a dime. We'll keep updating this guide so you know just where to go for your next-gen PlayStation.
PS4 at Best Buy: midnight store openings
Best Buy is opening some of its brick-and-mortar stores at midnight on Nov. 15 in order to sell PS4 to gamers who still opt for long lines and predictably cold weather. But these diehards will be among the first to own a PlayStation 4, a reward that comes with plenty of bragging rights.
BestBuy.com features a Midnight Opening Store Locator on its PS4 launch page listing the states and locations of stores opening up for the special occassion.
Showing up early in person on launch day is the only way to walk away with a PS4, as Best Buy isn't taking pre-orders in-store. That's limited to its online site, where the pre-order down payment has been $25.
Online, Best Buy is offering a PS4 bundle containing the console, Killzone: Shadow Fall and a 3-month PlayStation Plus subscription card. The price is $499.97, saving gamers $10 over what this trio would normally cost.
This game-included bundle is sold out right now, but Best Buy's PS4 console stock has been in flux over the past few days. It'll likely remain that unpredictable way leading up to the Nov. 15 launch date.
Walmart discounts PS4 by mere pennies
Talk about price matching. Walmart's in-store PS4 pre-orders are going for a blue light special of $399.96 - a listing price that's three cents cheaper than every store except Amazon.
PlayStation 4 games, controllers and the PS4 camera at Walmart follow that three-cent discount strategy, costing $59.96 each on its website.
Pre-ordering PS4 online through Walmart forces customers to spring for extra games and an accessory. This "Solution Bundle" includes a choice of one game out of the 18 available and one accessory like an extra DualShock 4 controller or the PS4 camera.
That will run you $517.96 and Walmart is offering free shipping the day of release.
PS4 sold out at GameStop
PS4 demand was high at GameStop. How do we know? First, the retailer stopped taking console pre-orders online and in stores a few weeks after the hardware was revealed at E3.
Second, the barrier to entry was higher than other stores, requiring a $100 down (that money went toward the final price of the PS4) to guarantee launch day delivery instead of the average $25. Gamers still bit down.
GameStop is hardly a reliable option having been out of stock for weeks now, but if you still have unused PowerUp Reward credits after selling your used games there, then you may want to sign up for alerts on the retailer's website.
At the time of GameStop's original pre-order sales, the PS4 cost $399.99 and games were the typical $59.99.
Like Best Buy and Walmart, GameStop is planning midnight console launches at most of its retail locations throughout the U.S. Expect long lines at the stroke of midnight.
Amazon out of stock too
The Amazon PS4 pre-order waiting list may be as long as, you guessed it, the Amazon. Whether it's the standalone console or a game-included bundle, the online retailer is completely sold out of its launch day stock.
Even though Amazon was going to run through its supply of PS4 consoles anyway, the company still price matched Walmart, selling the system for $399.96 when it started taking pre-orders this summer.
Interestingly, bundles like the "PlayStation 4 Killzone Launch Day Bundle" come with a one-year subscription PlayStation Plus (a requirement for online multiplayer) valued at $50. That makes the total, the same exact price as a standalone Xbox One - only here you're getting a game and Sony's Xbox Live equivalent.
Amazon didn't charge a down payment, so cancellations could happen right before the system is set to ship. This is one site to keep an eye out for as the launch date grows closer.
Target PS4 pre-orders are still available
Target is still a reliable store to nab a PS4 pre-order. The console costs $399.99 and can be reserved with a relatively affordable $39 down payment toward its full price.
There are also a number of PlayStation 4 system and game bundles available for pre-order that include an extra DualShock 4 controller and one game: Killzone: Shadow Fall, inFamous: Second Son, The Order: 1886, Drive Club or Knack. This PS4 bundle costs $519.97, saving you exactly no money if you had bought them separately.
In addition to free shipping, Target is offering a $39 two-year gaming service plan just in case you're not used to handling the angular design of the new PS4. "Accidental damage" means you can't have a fit when dying in Killzone: Shadow Fall for the seventh time in a row and purposely take out your frustration on your expensive new gadget.
Target further extends its PS4 console extended warranty to cover "up to five games you purchase during the term of the plan." The company notes, "That's the kind of service plan you should expect from Target," adding some smug personality to the usually dull fine print.
Yes, PS4 is at Kmart
Kmart is not the No. 1 retailer we think of when the console launch cycle is anew, but this gem can be good news for late pre-orders.
PS4 costs $399.99 at Kmart with free shipping included, and it will ship on the release date, according to the company's website.
But Kmart's pre-ordering process is a little murky. The product page says "Available for Pre-Order," while at the same time listing the console as "Coming Soon" without a button to add it to the cart.
Kmart has setup an email alert system to let hopeful customers know when PS4 consoles are back in stock.
Sears, too
Sears is also taking PS4 pre-orders right now, carrying the console for $399.99. Like Kmart, the store is touting a Nov. 15 release date, but also a "Temporarily Unavailable" button.
Don't forget the Sony Store
You've heard of first-party games? How about buying PS4 at its first-party store, as in the Sony Store? Straight from the source, Sony will begin selling the system for $399.99.
Currently, its retail site reads "Coming Soon" and has an orange "Notify Me" button. It also offers free two-day shipping on orders over $50, which, really, shouldn't be a problem because none of the major PS4 products Sony is selling falls under $50, not even if you chop a few Walmart pennies off of its prices.
Lots of options
Whether you intend to wait outside at midnight for PS4 or trust that the delivery person is going to show up on time with your prized console, the end result should be next-generation gaming bliss when the PlayStation 4 launch date rolls around on Nov. 15.
At $399 for the console alone, and $59 for everything else - the PS4 camera, the games and extra controllers - the decision of where to pre-order the system is important.
But you can always take solace in knowing that you're not spending $499 on the console like some other people will be that same month. Just be sure to save enough money for Black Friday deals happening two weeks later.
PS4 PlayStation 4 Sony gaming console video games DualShock 4